When selecting the right broker, many traders consider scalping an essential factor. Scalpers typically execute several trades within a short time frame to capitalize on small market movements and profit from the discrepancies between the bid and ask prices. Therefore, scalpers need access to a reliable and fast trading platform to quickly take advantage of these opportunities.
You can read the HF Markets review to get all the information about this excellent broker.
Does HF Markets Allow Scalping?
Yes, HF Markets broker allows scalping. Hf Markets CFD broker allows EAs, Scalping, and Hedging based on terms and conditions. Additionally, on the website advantages page, we can see that scalping is allowed at this brokerage company.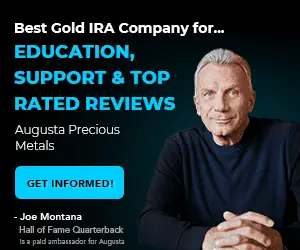 This is why many traders wonder if HF Markets brokers allow scalping. The answer is yes – HF Markets provides traders with access to a fast platform and will enable them to take advantage of the scalping strategy. Not only that, but they also offer support for Expert Advisors (EAs), Hedging, as well as Scalping strategies, making it one of the top choices among experienced traders.
The HF Markets platform is powered by MetaTrader 4, one of today's most popular Forex trading platforms. Its user-friendly interface enables users to easily open and manage multiple positions at once without delay in execution. Furthermore, users can also benefit from advanced tools such as price alerts and automated trading signals, which further enhance their scalping strategy.
In addition to their scalping capabilities, HF Markets offers tight spreads on currency pairs starting from 0 pips on major currencies such as USD/EUR and GBP/USD, as well as leverage up to 1:500 for all account types. This makes it easier for traders looking for more aggressive strategies, such as scalping, since they can minimize their overall costs while maximizing their profits from small price changes in the market.
Overall, HF Markets provides an excellent choice for those who are looking to incorporate a scalping strategy into their trading portfolio since it includes everything needed to do so – a fast and reliable trading platform with advanced features such as EAs and hedging support along with competitive spreads and leverage levels that make it easier than ever before for traders of all levels of experience to take advantage of this powerful strategy. So if you're looking for a broker enabling you to use this strategy without compromising your trading funds, then HF Markets may be worth considering.
To choose more brokers, visit: