Non-Farm Payroll Calendar 2022
The non-farm Payroll report represents the number of jobs added or lost in the US economy over the last month. NFP report is usually released on the first Friday of each month, at 8:30 EST, by the US Department of Labor. For example, the following NFP date report for the reference month of May 2022. will be on June 3. 2022. at 8.30 EST. In the table below, we can see Non-Farm payroll announcement dates. NFP dates schedule is presented in the Non-farm payroll announcement dates table below.
NFP Schedule – Non-farm payroll dates 2022: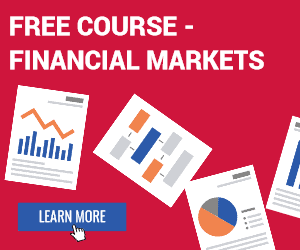 NFP Month (Release month)
NFP Day (Release day)
Time GMT
London winter time
Time EDT (or Eastern Time (EST))
New York time
Time JST or GMT+9
Tokyo Time
NFP schedule 2021
January 2022.
7.
12:30 PM
8:30 AM
21:30 PM
Non-farm payrolls for December 2021.
February 2022.
4.
12:30 PM
8:30 AM
21:30 PM
Non-farm payrolls for January 2022.
March 2022.
4.
12:30 PM
8:30 AM
21:30 PM
Non-farm payrolls for February 2022.
April 2022.
1.
12:30 PM
8:30 AM
21:30 PM
Non-farm payrolls for March 2022.
May 2022.
6.
12:30 PM
8:30 AM
21:30 PM
Non-farm payrolls for April 2022.
June 2022.
3.
12:30 PM
8:30 AM
21:30 PM
Non-farm payrolls for May 2022.
July 2022.
8.
12:30 PM
8:30 AM
21:30 PM
Non-farm payrolls for June 2022.
August 2022.
5.
12:30 PM
8:30 AM
21:30 PM
Non-farm payrolls for July 2022.
September 2022.
2.
12:30 PM
8:30 AM
21:30 PM
Non-farm payrolls for August 2022.
October 2022.
7.
12:30 PM
8:30 AM
21:30 PM
Non-farm payrolls for September 2022.
November 2022.
4.
12:30 PM
8:30 AM
21:30 PM
Non-farm payrolls for October 2022.
December 2022.
2.
12:30 PM
8:30 AM
21:30 PM
Non-farm payrolls for November 2022.
Table: NFP schedule 2022. Non-Farm Payroll Dates 2022 (NFP calendar). Non-farm payroll report time 8:30 am ES given in the three different time zone: Non-farm payroll time GMT (UK NFP time), non-farm payroll time JS, T, and EST (US NFP dates).

Next NFP date
The Next NFP date is June 3. 2022. at 8.30 EST. Non-farm Payroll data on June 3. 2022. represents the report for the reference month of May 2022. The previous NFP report from May 6. was 428K.

NFP Release Data
| NFP Release Date | Actual NFP | Forecast NFP | Previous NFP |
| --- | --- | --- | --- |
| May 06. 2022 (April) | 428K | 391K | 431K |
| April 01. 2022. (March) | 431K | 477K | 678K |
| March 04. 2022. (Feb.) | 678K | 400K | 481K |
| Feb 04, 2022. (Jan) | 481K | 150K | 199K |
| Jan 07, 2022 (Dec) | 199K | 400K | 249K |
| Dec 03, 2021 (Nov) | 210K | 550K | 546K |
| Nov 05, 2021 (Oct) | 531K | 450K | 312K |
| Oct 08, 2021 (Sep) | 194K | 500K | 366K |
| Sep 03, 2021 (Aug) | 235K | 750K | 1,053K |
| Aug 06, 2021 (Jul) | 943K | 870K | 938K |
| Jul 02, 2021 (Jun) | 850K | 700K | 583K |
| Jun 04, 2021 (May) | 559K | 650K | 278K |
| May 07, 2021 (Apr) | 266K | 978K | 770K |
| Apr 02, 2021 (Mar) | 916K | 647K | 468K |
| Mar 05, 2021 (Feb) | 379K | 182K | 166K |
| Feb 05, 2021 (Jan) | 49K | 50K | -227K |
| Jan 08, 2021 (Dec) | -140K | 71K | 336K |
What does NFP mean?
NFP means Non-Farm Payrolls and represents a number that measures the number of workers in the United States for the previous month without farmworkers and a handful of workers. So, the word "Non-farm" means that farmworkers are not included in the payroll jobs counting.
What is NFP week?
NFP week represents the first week in the month, and usually, the NFP report will be released on the first Friday of each month, at 8:30 EST, by the US Department of Labor.
What is NFP Non-Farm Payroll
Non-farm payrolls or NFP are an aggregation of payroll jobs available within the non-farm payroll classification designated by the Bureau of Labor Statistics. NFP forex event is one of the most important economic events for the foreign exchange industry.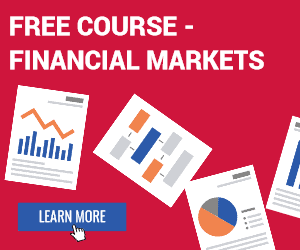 The number of employees in companies in the construction, goods, and other manufacturing sectors in the United States is used to compile the non-farm payroll (NFP) statistics. These statistics are released by the Labor Department of the United States every month and are part of a detailed report which provides information on the marketplace for skilled, unskilled labor. This number does not include private households, non-profits, or workers on farms. The NFP statistics are considered necessary since they affect the financial markets, especially the gold, stock market indices, share prices, and the US dollar.
Non-farm payroll report dates
In the NFP dates table above, we can see US Non-Farm payroll dates 2021. Usually, Non-Farm Payroll is published on the first Friday of each month, and the time of Non-farm payroll release is at 8:30 am EST (New York Time). However, the time of the Non-Farm Payroll release can be changed. In addition, sometimes we need to watch the Economic calendar because summer and winter time zone changes can change for 1 hour of release time.
Non-Farm payroll effect on markets
After the government releases NFP data, markets are usually volatile and fluctuate in value. It is observed that the dollar strength is closely related to the NFP data in the short term. Historically, it has been observed that the correlation between the dollar index and NFP statistics has been slightly negative. Typically the Labor Statistics department will release the data every month on a Friday, the first of the month. Though the data is officially called the Employment Situation, it is more popularly called the jobs market. These statistics affect the market for foreign exchange, bonds, and stocks.

NFP changes
When there is no recession, the NFP numbers for the increase in jobs will usually increase by between ten thousand and two hundred and fifty thousand monthly. This value indicates the increase or decrease in the employee numbers in the last month, excluding the farming sector. When NFP numbers rise, it suggests that businesses expect growth. Hence they are hiring more employees. These new employees getting salaries are likely to purchase services and goods, leading to further development. When businesses do not expect growth, they do not hire, and there is a decrease in NFP figures.
Importance of NFP
Investors and traders are aware that the monetary policies of the Federal Reserve of the United States are closely linked to NFP data. Significant changes in NFP figures can lead to substantial fluctuations in financial markets. In addition to being a relatively accurate indicator of the economic conditions, job statistics are also vital for several reasons. The Federal Reserve also monitors the overall unemployment rate. When the unemployment rate reduces below 5%, there is usually a shortage of good workers, and businesses may pay higher compensation. This could lead to inflation.
Other important information
Another essential job data monitored is the industry sectors where significant job growth or losses. For example, more people will be hired if the housing sector is poised for growth. The average hourly compensation is also closely watched since some companies may prefer to decrease the wages instead of dismissing employees as it has the same financial effect. In some cases, the previous NFP figures may be revised, leading to changes in stock market prices since the traders' expectations of growth in the economy will also change accordingly.
What do we need to look at in the NFP report?
Most essential facts from the Non-Farm Payroll Report :

1. The unemployment rate in the economy as a percentage of the overall workforce.
2. Which sectors does the increase or decrease in jobs come from.
3. Average hourly earnings.
4. Revisions of previous non-farm payroll releases.
What currency pairs are affected by NFP?
All currencies traded against USD are affected by NFP, such as EURUSD, GBPUSD, AUDUSD, NZDUSD, USDJPY, USDCHF, USDTRY, etc. Usually, major forex pairs and exotic and minor currency pairs that are US dollar crosses will be affected by NFP (Non-farm payroll).
How does NFP affect gold?
NFP affects gold inversely proportional. In other words, when US NFP increases, the number of employees increases, the US economy is better, and the price of gold decreases. The price of gold or XAU/USD decreases when USD increases because gold's price is linked to the dollar's value.
How to predict NFP?
To predict NFP value, you need to monitor previous unemployment data, which sectors are hired in the last 30 days, employment seasonality, etc. However, it is tough to predict Non-farm Payroll numbers, and for traders, the NFP report can bring a lot of volatility in trading.
Usually, traders wait to see NFP release data and enter into trades. However, other news can have a significant impact or a mixed influence on US prices. For example, the initial and continuing jobless claims data are released every week on Thursdays and offer a solid indication of the future NFP release.