What is IC Market?

IC Market represents an Australian CFD broker, founded in 2007, and by now has already become very popular as a broker. However, it launched the retail foreign exchange division only in 2010, while in the meantime, they were doing on the development of their business structure.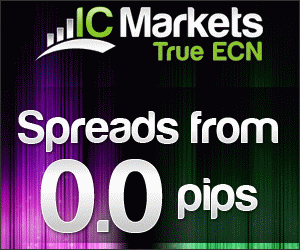 This broker works on the MetaTrader 4 and cTrader platforms. It has liquidity from 50 providers, top banks, and leading brokers. For good liquidity, IC Markets can spread about 0,1 pips on the prime currency pairs, and therefore gives ideal conditions for high-frequency scalpers and traders. They will upgrade from MetaTrader4 to MetaTrader 5 shortly, as the team has already been implementing the new platform.
The IC Markets aims to smaller traders, as they put a minimum deposit of 200 USD on the MetaTrader4 platform, and on cTrader, the minimum deposit is 1,000.00 USD.
Can a US citizen deposit to IC Markets?
No, IC Market CFD broker does not allow US citizens to become clients because of US CFD regulation.
Besides the US, IC Markets has a restricted countries list:
IC Market restricted countries list
Afghanistan
Angola
Antigua and Barbuda
Bolivia
Botswana
Burma (Myanmar)
Canada
Cambodia
Cote d'Ivoire (Ivory Coast)
Cuba
Democratic Republic of Congo
Former Liberian Regime of Charles Taylor
The Gambia
Guinea Bissau
Guinea Conakry
Israel
Iran
Iraq
Japan
Kyrgyzstan
Lesotho
Liberia
Libya
Mali
Namibia
Niger
North Korea
New Zealand
Senegal
Sierra Leone
Syria
Tanzania
Togo
Yemen
Zimbabwe
IC Market bonus
IC Market does not offer bonuses. Many believe that bonuses might be an advertisement for a broker, but it mainly is nothing in favor of the user. It usually has a catch written in small letters that by taking a bonus, you must give more than you get, or get a bonus of a dollar, you must trade there for a year, with millions of transactions per day, etc. so by having no bonuses, clients have no worry that their "extra" money would be impossible to withdraw.
IC Market has lately been focusing on Asian markets; they have Chinese and Japanese websites, they are trading with Russian and Chinese currencies.
What is the minimum deposit for IC Markets?
The minimum deposit for IC Markets clients is $200. This broker is trying to set a minimum deposit so clients if they trade using micro lots can not lose their equity fast during market volatility.
Does IC markets company allow hedging?
Yes, hedging is allowed at IC Markets because you can create and buy and sell orders for the same asset during the trading. In addition, IC Markets is not a US broker, so hedging is allowed.
This forex broker offers excellent education videos. For example, see How to Hedge an Order in MetaTrader 4 :

Leading Forex websites give good reviews to clients. Considering IC Markets 4 operational years of existence, they have many reviews, which means that they have plenty of clients, which means that they earned trust and confidence by doing good work. It is worth noting that the Forex administrator points out that there are unusually plenty of reviews, which IC Markets explain as they ask their clients to leave comments if they are satisfied with the services. Minor numbers of words reflect technical bugs.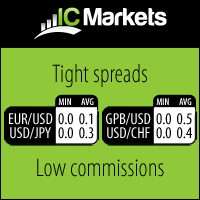 Users are generally happy with the IC Markets, with no reports of manipulation with prices; nobody has complained about withdrawal issues yet. In addition, users posted no reports on unfair broker conduct.
The fact that users leave lots of reviews, of which most are very positive, only shows that marketing by IC Markets is strong and that they put much effort into it. That is a sign of a severe business in general, and as they manage to keep clients satisfied, it shows that they stand behind their words.
Another indicator of IC Market's seriousness is that they offer a platform made mainly for ECN trading – cTrader, and MetaTrader4, a platform possible to be used with a lot of success in ECN trading. And, very important, they are very transparent about their liquidity providers and technology. Good conditions for the traders are provided with what they
offer.
This forex broker is excellent because it offers tight spreads and excellent PAMM and MAMM accounts. See youtube video about MAMM Manager accounts functions: