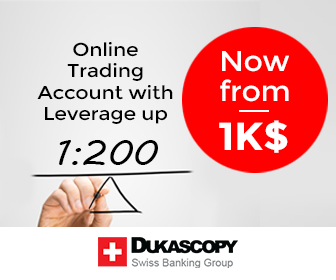 Dukascopy History
Dukascopy bank started in 2004 in Geneva. Making it known as the Swiss bank. But, the firm was rooted in 1990. At first, it was only a project managed by a physicists unit to model the financial markets, but the company has developed and grown after some time. It has formed an online trading platform. It was in 2006 when the organization started its SWFX marketplace that runs as an ECN. It has grown through time, and it has expanded too in an international manner. The bank now owns the Dukascopy EU IBs AS.
That is an accredited brokerage firm that actually offers different services using the same terms mandated by the Dukascopy bank. In 2015, the firm bought Alpari in Japan, which runs it as the Dukascopy Japan Co. It has offices in various parts of the world, including Hong Kong, Moscow, and others. It also offers online services for those who wish to do spot FX, precious metals, binary options, CFDs, and others. They also offer online banking services since the KPMG SA is auditing them.
Dukascopy EU is an associate of the Swiss Forex Group, and it has an HQ in Latvia. It has been filled with features for traders. First, it has a fast execution through the in house built technology. They offer direct access to those that offer liquidity and get the execution in just ms. They also offer tight spreads through the use of ECN liquidity. The Dukascopy offers spread for as low as .2 pips on Euro and USD. They also offer in-depth marketing in which the traders can keep an eye on the market depth. Every trader will enjoy equal trading rights. They will be given equal treatment when it comes to spreads and liquidity.
Dukascopy spreads (average spreads) are EURUSD around 0.24 pips, GBPUSD around 0.6 pips. In some moments, EURUSD can be as low as 0.1 pip (max spread was 3 pips during huge volatility).
Dukascopy liquidity providers
Dukascopy liquidity providers are Commerzbank, Nomura, Currenex, Deutsche Bank, JP Morgan, UBS, Goldman Sachs, Hotspot, Morgan Stanley, and other liquidity providers. All trades are usually executed in milliseconds.
Dukascopy platform
Dukascopy gives 3 primary trading platforms along with 3 mobile traders. The broker has made its very own platform, which is now called the JForex. There is a web-based kind of platform along with a Java kind that the traders can use. Mobile traders who are using mobile or handheld devices such as Apple and Android.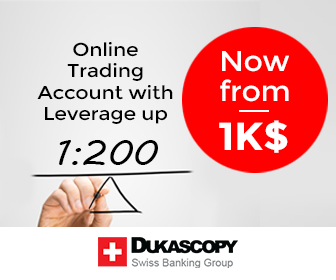 Spread
When it comes to the spreads, Dukascopy offers some of the most interesting spreads in terms of retail Forex business, particularly for some of the primary currency pairs. Dukascopy uses a lucid pricing model with a low spread and a commission added on top of it. The spreads will normally float based on the market conditions and widen up a bit during the news events or trading sessions.
The tight variable spreads along with a reasonable amount of commission will be provided too. The Micro lots are acquirable for the trade and in all of the proceedings will be executed in an automated manner on the ECN for whatever the size maybe.
What Dukascopy EU offers?
It is typical for the Dukascopy EU to develop several freebies from the mother firm. The ECN trading via the Swiss Forex Marketplace handles the transparency, seamless and secured operation, and defrayment to and from the trading account. They are the ones handling the webinars, seminars, and even the trading and FX related contests. There are some dissimilarities between the 2 firms through.
Moreover, the Dukascopy Bank, which is mandated by the Swiss FINMA for both banks and securities dealers, practices that are consolidated supervision over the Group entities to ensure enough liquidity that includes the risk and the capital involvement in a group level is appropriate. The Group also has a Japan-based unit. That came from Alpari, Japan, in 2015.
When it comes to trading conditions, the deposit for live account opening with Dukacopy Bank for Swiss and Chinese residents is 1000 USD or equivalent. Min. deposit to open an account with Dukascopy Europe is 100 USD or equivalent (Dukascopy minimum deposit is $100). That is a minimum margin for the FX market. To compare with, the clients of the Dukascopy Bank needs $5,000 to get started.
When you compare maximum allowed leverage, the Swissquote EU and Dukascopy Europe will both have an opportunity to have leverage higher than 1:100.
When it comes to trading platforms, the company offers you a lucrative trading platform, which is the JForex. That will give you enough access to the Swiss FX marketplace. That is available for mobile and PCs too. The platform is specially made for traders who are very much fascinated by automated trading or in the developing as well as testing trading techniques that are based on the programming language of JAVA. There are some tools and features that the platform offers. That includes the following.
1. There are more than 250 indicators as well as chart studies.
2. There is also a calendar of news and economic events as well.
3. They have automated trading on the user's machine or what they call the strategy server.
4. They have an automated trading historical tester.
5. They have the figure and the line breaker charts; they also have range bars and points that the users can use.
6. They have an Mql4 expert advisor that will convert to JAVA
Recently, Dukascopy offers the Metatrader platform. Please go and download Dukascopy MetaTrader 4.
Dukascopy data downloader
Dukascopy offers a special page where traders can download free historical data for various assets. Please download data using the link below:
Download Dukascopy history data for free
Dukascopy API documentation can be downloaded from the Dukascopy API page.
Dukascopy payments
Dukascopy payments (deposit and withdrawal) are credit cards, bank transfer, Skrill, Neteller, Bitcoin, and Ethereum. Bitcoin or Ethereum do not generate a deposit fee while payment card such as credit cards and debit cards generate a 1.2% fee for EUR, GBP, and CHF, 1.5% for transactions in NOK, CZK, PLN, or SEK, 2% for USD transactions, and 2.3% for transactions in RUB, JPY, and CAD.

Conclusion
Regarding the Dukascopy EU trading accounts, customer support through phone, Skype, and email is provided. Moreover, it gives live trading support through telephone 24/5. They offer a minimum account, which is $100. The funds that may be used is a bank wire transfer and others. The account currencies that they offer come in different varieties like the Japanese yen, AUD, Canadian dollar, NZD, RUB, and others. However, no withdrawal commissions are being offered. The personal account manager is multilingual, which means there will be no language barrier if you will need help.
To sum it all up, Dukscopy EU is a part of the Swiss FX Group. They give access to the Swiss ECN FX Market through the modern Dukascopy SWFX. They offer a unique trading framework for persons and professional traders too. However, investment companies may also benefit from them. One of the advantages when trading is the availability of liquidity, which will be turned into small spreads. The traders may also trade around 25M USD in just a particular click of your fingers. They also give personal trading conditions to ordinary retail FX traders. That means that the minimum account size is not more than $100; the account's fun is available in the simplest forms, and opening an account is just fast and simple.
Compared to the other brokers, the Dukascopy EU will not assist the famous MT4 platform. But, the customers are allowed to use the 3rd party providers to bridge the MT4. The broker also offers the probability of the API combination for professionals in trading. These people are those who will be rendering around $100,000. The company's API is based on the FIX 4.4 protocol. It will be used to get a real-time data feed and to be able to submit the orders and be able to set, improve and to cancel the orders and be able to get some automated notifications too meant for trading activities. When it comes to the payment, the users can deposit and withdraw from their accounts through the bank, debit cards, those with credit cards, and bank transfer, too, are honored. Dukascopy Europe offers an e-wallet – Dukascopy Payments.
You can read the latest Dukascopy news using the Dukascopy RSS feed.
Dukascopy Europe IBS
Dukascopy has an excellent affiliate program. Dukascopy's partnership program name is Dukascopy Business Introducer Program. Currently, there are more than 93 banners and a lot of widgets and promo materials. Tracking is excellent, and the affiliate can withdraw money each month very fast using several payment methods.