Opening an HF Markets PAMM account is a great way to increase your trading profits, diversify your investments, and gain exposure to multiple markets and strategies. This article will guide you step-by-step on how to open an HF Markets PAMM account.
You can read the HF Markets review to get all the information about this excellent broker.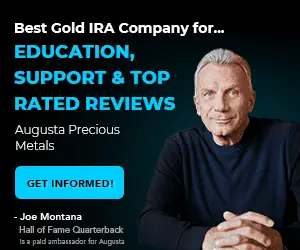 How to Open HF Markets Pamm Account?
To open an HF Markets PAMM account, you first must register on the HFM website and open a regular live account. In the next step, you need to go to your Dashboard and choose in the left menu under the PAMM section "My investor account."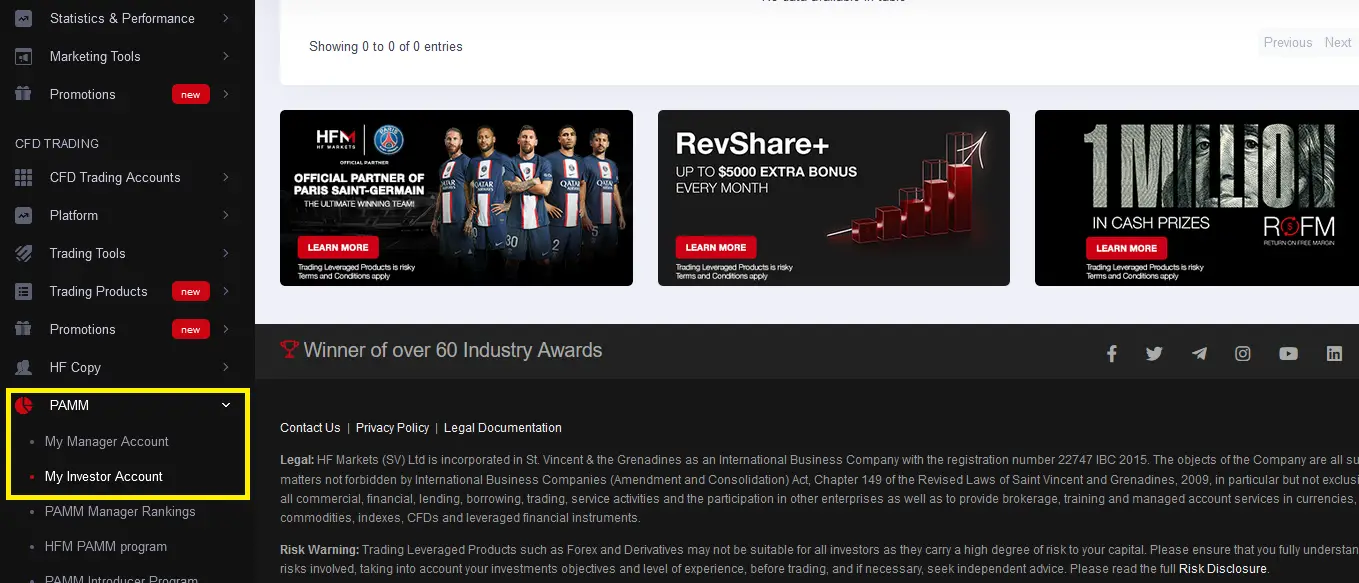 In the PAMM section, you can choose to be an investor or a PAMM fund manager. Additionally, you can deposit, manage, and allocate money to different PAMM managers.
If you want to be a PAMM fund manager, you will need in the HFM dashboard to choose PAMM/the My Manager account.
The first step in opening an HF Markets PAMM account is registering on the HFM website and opening a regular live account. This is done by providing basic personal information like name, address, email address, and phone number. Once this information has been submitted, you will be given access to the HFM Dashboard.
Within the Dashboard, several options are available for managing your trading accounts. To open a PAMM account, you need to choose from the left menu under the "PAMM" section "My investor account" or "My manager account," depending on whether you want to invest in other traders' funds or manage your fund.
Once you select either option, you can follow the steps provided by HFM, which include setting up your investment strategy and managing your risk level according to your preferences. It would help if you also determined how much money you would like to allocate and deposit into your account through one of the available payment methods, such as bank wire transfer or credit/debit cards.
After completing these steps, you will have opened an HF Markets PAMM Account that allows you to invest in various traders' accounts or manage your fund in different markets, including Forex (FX), CFDs (Contracts For Difference), precious metals such as gold and silver, commodities like oil and gas, indices like NASDAQ and Dow Jones Industrial Average (DJIA), cryptocurrencies like Bitcoin and Ethereum as well as stocks listed on major exchanges around the world.
In addition to opening an HF Markets PAMM account, HFM also offers MetaTrader 4 (MT4) for desktop and mobile devices and other trading platforms like MyFxBook Autotrader, which allow investors to access any of their accounts from any device with just one click. Furthermore, HFM provides various analytical tools, including technical indicators, news alerts, and economic calendar data. These can help make informed trading decisions while monitoring their real-time positions.
Opening an HF Markets PAMM Account is an excellent way for both experienced investors looking for more diversification opportunities or novice traders who are still learning how financial markets work to maximize their profits while simultaneously minimizing risk exposure. With its easy setup process and powerful features offered by HFM's platform suite, it is no wonder why so many people turn towards investing via this method instead of traditional methods such as stock trading or mutual funds investment.