Kuwait, famously one of the fastest-growing economies, has the most vital currency globally – the Kuwaiti Dinar. In addition, this country offers beautiful dunes and a modern cityscape. While religion is an integral part of Kuwait, this is one of the most liberal countries in the Persian Gulf area. 
The Kuwaiti modern financial market was established in 1991 post the Iraqi invasion. It offers a secure and safe environment for trading Forex, stocks, and other commodities. This Middle Eastern country is strategically located, with Iraq and Saudi Arabia on its borders. The Central Bank of Kuwait (CBK) controls the trading markets. It imposes strict laws on its brokers to ensure the safety of the investors.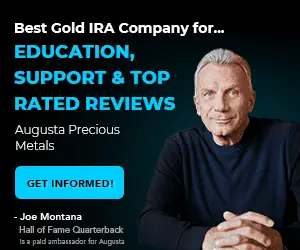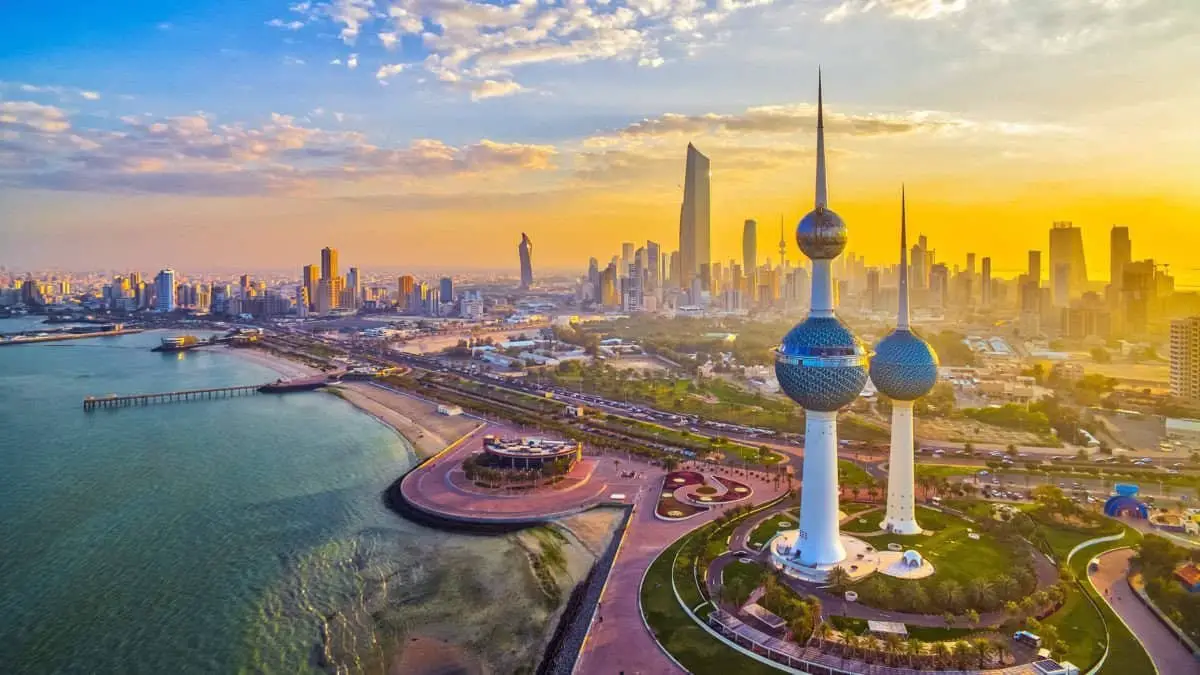 Kuwait is a member of the Gulf Cooperation Council. Its leading stock exchange is Boursa Kuwait, earlier known as the Kuwait Stock Exchange (KSE). CBK regulates all the brokers, and the trade is majorly made in the Kuwaiti Dinar's home currency.
It would help if you always familiarized yourself with the broker's trading options of a country. For example, you have several Kuwait options, including Indices and ETFs, Forex, CFDs, cryptocurrencies, and commodity markets. You can discuss this with your broker to find your best match.
RANK 99

10 types of trading products
Various deposit and withdrawal options
Zero spreads offer
Excellent support




100% bonus
Kuwait Forex Brokers list:
The best forex brokers in Kuwait are HF Markets and Avatrade. Avatrade is the best Islamic forex broker and one of the first brokers founded and used by Middle East traders. However, today all significant brokers on the list below offer Islamic accounts.

Trading with Kuwaiti Dinar Brokers
There is a general perception that Kuwaiti brokers only work with native investors, but such is not the case. They work with Kuwaiti brokers as well. While the country offers some of the best trading brokerages in the Middle East, there are specific guidelines that you will be expected to follow while trading in Kuwaiti assets.
Before setting up a trading account, you must find Kuwaiti Dinar Brokers licensed and directly regulated by the CBK. The next thing would be to safeguard your funds. Ensure that your broker keeps your funds in a separate account and that his access to that money is limited. This will keep your broker from your money in case he goes bankrupt. 
Look for Kuwaiti Dinar brokers who allow you to open a demo account with them. Open multiple accounts with multiple brokers. This practice will help you learn how different trading platforms work, and you will gain experience without using real money.
Kuwaiti brokers offer numerous trading platforms to their online clients—for example, AXi and MT4. You can also talk to them about mobile trading apps for trading Forex, CFD, stocks, and other commodities.
Advantages of Trading in Kuwait
Kuwait is not a vast country. The majority of its population include includes professionals on a work visa. However, as per the World Bank reports, it stands in 7th place in paying taxes and holds 69th rank in registering property. 
The Middle Eastern country has an ongoing large electricity generation project. The government also focuses on developing a new airport, major roadways, and a metro system. They are importing transportation equipment in large numbers from countries like the USA. Most of the funding is allocated to defense projects and securities.
Economic studies have shown that high imports often depreciate a currency as it loses its assets. Such is not the case with Kuwait. Despite such high implications, the Kuwaiti economy is flourishing for one main reason – the export of petroleum. This has kept the Kuwaiti Dinar as the strongest currency globally. Another reason for the growth of the economy is the growing population. The development of the population is creating business opportunities for many companies.
Disadvantages of Trading in Kuwait
For the last two decades, the export of petroleum has kept the trade balance intact. 95% of their export is oil. If the country stops exporting petroleum, it will have a negative trade balance. Any disturbance in the Middle East can significantly affect Kuwait's import and export balance. Also, if there is a significant fall in oil prices, the country's economy will take a setback.
While the Kuwaiti economy is strong, it is not very welcoming. According to the World Bank, the country ranks 159 in doing business, 133 in obtaining credit, and 134 in trading across borders. It is not easy to get electricity for business here compared to other Middle Eastern countries. It could be said that Kuwait has a somewhat closed economy.
Another universal trading problem that exists in Kuwait as well as defrauding. Due to the digitization of financial trading, fake brokers have made it easier to dupe investors. Therefore, before you finalize any broker, ensure they pass the checklist for brokers we have shared below.
The Verdict on Kuwaiti Dinar Brokers
Regulated Kuwaiti Dinar brokers strictly abide by the guidelines issued by the Central bank of Kuwait. Thus, creating a safe financial market. The country has been growing steadily because of a positive trade balance. 
The government has realized that the downfall in petrol prices can adversely affect the economy's growth. Therefore, they have undertaken various development projects. These major projects will keep the Kuwaiti economy afloat should there be a decline in petroleum or disturbances in the Middle East.
Forex Trading in Kuwait
Let's begin with answering the most frequently asked question – is Forex trading legal in Kuwait? 
Yes, Forex trading is legal in Kuwait. This concern haunts many traders because countries with Sharia law, like Pakistan, often make Forex trading illegal. Such is not the case with Kuwait. It is a very active market in Kuwait. Forex is used in imports and export and has become an integral part of the economy. Kuwait also invests internationally. 
Forex trading has been steadily rising in Kuwait for the past five years. This is because there has been stable technology and network coverage growth in Kuwait. Both factors have a positive effect on the development of Forex trading. 
All you need to do is to be careful in selecting a Kuwaiti Dinar broker. Then, if you move ahead with a regulated broker, all you need is an excellent strategy to further your profits.
Paying Taxes on Forex Trading in Kuwait
Understanding the country's taxation system where you plan to trade should be an integral part of your business strategy. If you make sure profits in a financial year, you will pay the Kuwaiti government's taxes. You must file your taxes irrespective of the percentage of gains or losses you have encountered during a financial year. 
Understanding the taxation system of a different country can be a cumbersome task. If you need assistance, do not hesitate to hire an expert to ensure your taxes will be filed at the proper government agencies. You can also claim trade losses against personal income taxes in Kuwait. Again, your expert will guide you through it. Kuwait does not impose additional restrictions on Islamic accounts.
Kuwait and Cryptocurrency Trade
The cryptocurrency market is pretty new in Kuwait. While many significant economies have banned virtual currencies like Bitcoins, Kuwait is moving forward with it. So you can open an account, sign up for a secure wallet, and take things further.
As the young generation is warming up to technology, Kuwait's cryptocurrency trade has significantly increased. It is expected to rise more in the coming years.
Commodity Trading in Kuwait
Countries like China and India are overgrowing in infrastructure and population. This means there will be a demand for petrol, metals, and food. Kuwait can tap into this demand to its advantage and expand its business.
Checklist for Finding the Ideal Kuwaiti Dinar Broker
It would help if you considered numerous things while selecting a broker. Irrespective of your trade strategy's perfection, all will be in vain if your broker is incorrect. So, before you finalize a Kuwaiti Dinar broker, ask them the following question:
Q1. When were they established?
Ideally, your broker must have a minimum trade history of at least two years. This is the minimum requisite. You should move to a different broker if they fail to prove this. Some brokers have been offering their services in Kuwait for more than ten years, like Hotforex and Avatrade. They are the most trusted brokers in the field. If you feel uncomfortable with a new broker, you can always collaborate with these two.
Q2. What is their global standing?
Everybody wishes to work with industry leaders, whether new or old, but established brokers often charge a hefty fee. You don't have to be only with the best to earn profits. Just ensure your broker has an international presence and is known otherwise. This will ensure they are genuine and keep expanding trade in different countries open.
Q3. How much will they cost you?
You can pay commissions or fees or both to your broker. While most brokers will discuss it with you before signing anything, some might avoid this question. So be wary, as these are some red flags. Always discuss commissions and fees in advance with your Kuwaiti Dinar brokers to avoid sharing a massive chunk of your profits later on.
Q4. How good is their customer support?
You are mistaken if you think your broker will prioritize you and pick up your call on the first ring. Yes, they will treat you justly, but you must understand that you will not be their only client. So what will you do when there is an emergency, and it is the Middle of the night in their country? Here, customer care will come to your rescue. You will also need customer care support to overcome any language barrier. Don't forget to ask your broker about the languages their customer support offers.
Q5. What are their funding and withdrawal methods?
Having easy funding and withdrawal methods makes trading more accessible and creates a security blanket. For example, if you decide to close a trade or withdraw your deposit, you will not have to wait months to get hold of your money. Instead, go ahead with a broker who offers withdrawal within 2 to 3 days.
Q6. Who is their regulatory body?
It would help if you bevered trade with a broker who is not regulated. For example, most Kuwaiti Dinar brokers comply with the rules set by the Central bank of Kuwait. You must check their license before making any commitments. If you reply to international traders like Hotforex and Avatrade, you must check their support and regulatory bodies. The Cyprus Commission, Financial Services Authority (FSA), and the Australian Securities and Investment Commission (ASIC) regulate the above industry leaders.
How to choose Kuwait brokers?

First, you should make sure that your trader is licensed and regulated. In addition, various other factors make a broker a good choice. We have a comparison table of top brokers keeping the following factors in mind:
The minimum deposit required

Availability of funding

Trading platforms offered

Variety of commodities traded

Spread type for each brokerage

Level of customer support

Accounts provided by the brokers (Islamic, Standard, VIP, and Micro)
Currently, brokers that offer KWD accounts do not exist. Usually, arrangements are in USD, EUR, or significant world currencies. However, a lot of forex broker offers Islamic accounts such as:
Conclusion
Use the above table and educate yourself as much as possible before finalizing your broker. Kuwait offers a safe and secure market, but things can move in the opposite direction without the right broker. Thus, it all comes down to choosing the right one.