Germany occupies a pivotal position in the European Union (EU), one of the most politically influential countries globally. Germany is one of the most developed economies and among the largest globally. There are many countries in the Euro group, and each of them goes to make their contributes to the good of the EU as a whole. Germany is the sole authority to consent to various regulations and guidelines associated with the European countries' block measures. We'll briefly discuss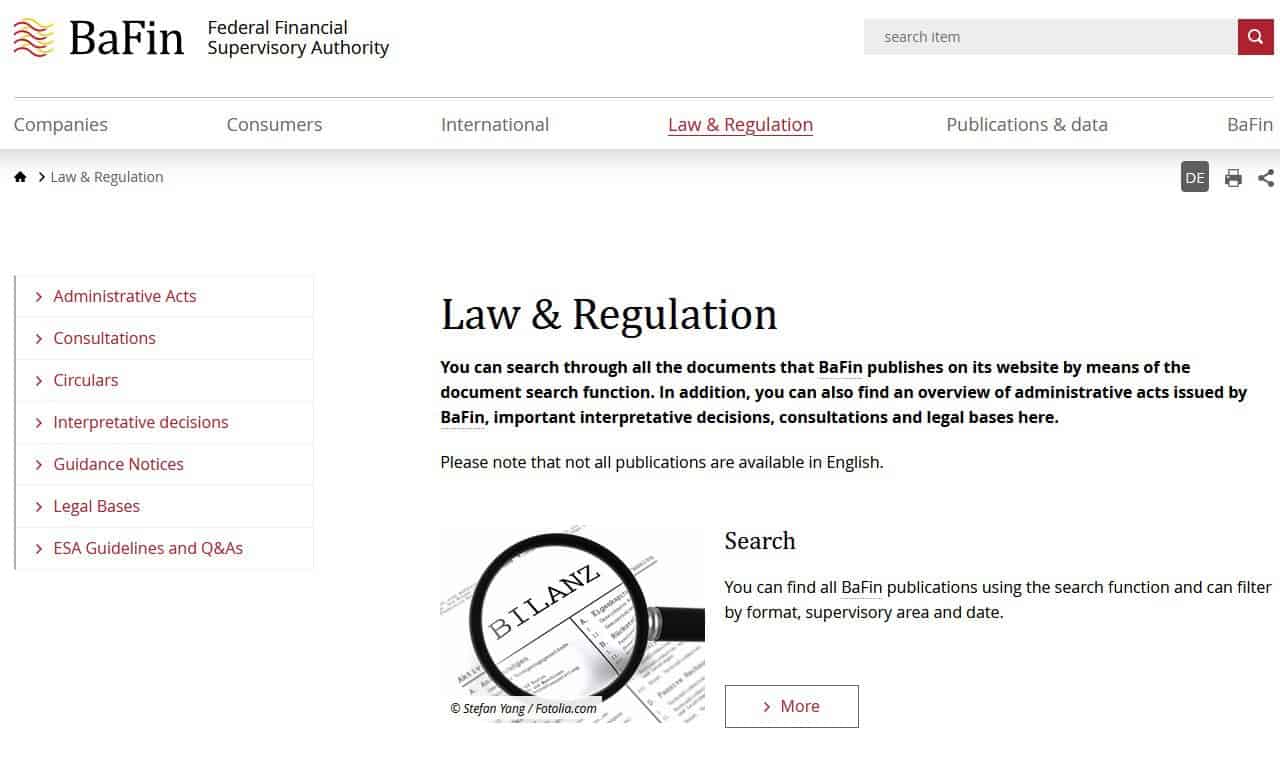 choosing the best German forex brokers to start trading with here.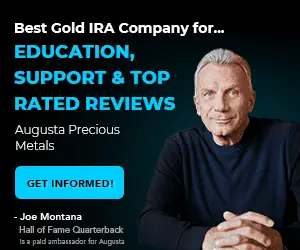 German Forex Broker list in 2023. – forex brokers regulated by BaFin
| German regulated forex brokers | Regulation number |
| --- | --- |
| AAATrade | BaFin, 45052 |
| Alvexo | BaFin, 142529 |
| AMP Global | BaFin, 154811 |
| BDSwiss | BaFin, HRB 160749B |
| CMC Markets | BaFin, 154814 |
| Credit Financier Invest | BaFin, 1338881 |
| DeltaStock | BaFin, 122477 |
| Forex24 | BaFin, 2017/1349943 |
| FXFlat | BaFin, 148415 |
| FXGlobe | BaFin, 136044 |
| FXGM | BaFin, 130520 |
| FxGrow | BaFin, WA37-K 5000-138982-2014/0001 |
| FxView | BaFin, 157125 |
| GKFX | BaFin, 130602 |
| JFD Bank | BaFin, 120056 |
| LegacyFx | BaFin, 348194 |
| MultiBank | BaFin, 73406 |
| NSFX | BaFin, 131055 |
| OneTrade | BaFin, 126361 |
| Pepperstone | BaFin, 151148 |
| ROinvesting | BaFin, 10146452 |
| Tickmill | BaFin 146511 |
| Windsor Brokers | BaFin, 120311 |
| XGLOBAL Markets | BaFin, 132843 |
| XM | BaFin, 124161 |
Regulations on forex traders in Germany
Forex traders in Germany are regulated and supervised by a statutory authority (BaFIN). This entity possesses supervisory powers for financial affairs—the BaFIN functions in association with MIFID. MIFID is an entity that regulates all financial entities according to a single set of rules.
BaFin is Germany's official financial regulatory authority responsible for ensuring that the financial system operates safely and securely. This includes monitoring brokers operating within the country or offering services to German customers.
BaFin-regulated brokers must adhere to strict regulations and operational guidelines to be authorized to carry out business activities in the country. For this purpose, they must meet specific criteria, such as proof of a valid business address, an adequately capitalized business, information security measures, and adequate risk management procedures. In addition, BaFin regulates all types of financial services providers, such as banks, insurance companies, investment firms, and other intermediaries.
In general, BaFin-regulated brokers must provide clear and transparent pricing structures with no hidden fees; they should also ensure they offer comprehensive service levels that meet industry standards when providing services to their clients. All trading accounts must be fully segregated from the broker's funds, so that client money is safeguarded against misuse or fraud by the broker. Furthermore, all customer funds are held in trust accounts at external banks, which protects client funds from any potential losses incurred by the broker.
For additional protection of its customers, BaFin requires regulated brokers to periodically report any changes made in their operations, including amendments to their Terms & Conditions or fees charged for certain services. The reporting requirements also play a role in helping BaFin identify any suspicious activities that could potentially put client funds at risk if not reported promptly. Additionally, investors have access to an independent body – Berliner Finanzaufsicht (BFA) – which acts as a dispute resolution provider in case of complaints or disputes between clients and brokers regulated by BaFin.
In conclusion, traders should always ensure their broker of choice is licensed by BaFin before initiating any trading activity due to the enhanced level of protection provided under these regulations. Therefore investors must do their due diligence before investing with any brokerage firm operating within Germany or providing services to German customers; this way, they can be sure their funds are secure and well protected under current laws governing financial institutions operating in Germany.
BaFIN's role
The BaFIN plays a critical role in investigating criminal activities committed in financial fraud, including those committed by brokers and other abuses committed by various authorities in the financial sector. The measures are meant to protect investors' rights in Germany and Europe.
Protecting participants from discrimination by regulatory authorities
Another critical role in BaFIN is ensuring all the participants in the market get fair treatment. This is done by supervising the market consistently to preclude anyone who tries to exploit the volatility. BiFIN also protects all businesses from all abuses because of market trends.
Why do you find it difficult to get forex brokers in Germany?
Germany has a strict set of regulations and norms, and the business environment gauds companies not to sell a business in the country. Taxation is high in Germany. Coupled with it are the authorities' diverse guidelines and smother business entities by dissuading small businesses from founding forex brokerage. The flip side of the situation is the strong regulations make sure only top-quality and trustworthy brokers get a valid license from BaFIN.
As per MiFID and the EEA rules, all the forex brokers are entitled to float their forex services in the county without setting up the office there. Therefore, brokers from other countries such as Cyprus, Spain, France, the UK, and other EU member countries flourish in Germany.
Of course, German authorities have relaxed the financial sector guidelines to start a business. The prime objective is to welcome foreign investors. In addition, the UK's recent move to secede from the EU prompted many financial business entities in the UK to change their operation base to Germany. This has propelled the authorities to consider framing lenient business regulatory and supervisory norms. However, the rules under the new laws are such that they are inclined to create a stable economic environment. At the same time, BaFIN has been empowered to annul any norm if they catch hold of companies who commit abuses in business.
A brief guide to selecting a quality Forex broker in Germany
BaFIN in Germany regulates forex brokers; therefore, the latter are dependable and trustworthy. Forex dealers regulated by BaFIN are reliable. But when it comes to trading conditions, the options that come in a small number are not an encouraging trend. This is more correct in the case of retail traders. A few German forex dealers need more capital for trading than other brokers. However, there is very little that the business could be sustained. To learn more about quality brokers' research on the Internet. You can get it quickly.
What are the other brokers apart from forex brokers in Germany?
As Germany comes under the agreement's purview under EEA, forex trades in any country are entitled to operate in Germany without possessing a valid license issued by BaFIN. Thus, the other forex trades in Germany are those hailing from France, Switzerland, Spain, Cyprus, and other member counties.
Of course, the brokers don't offer enough protection offered by BaFIN. However, European traders are made reasonable for the consequences of the actions via MiFID. So, German traders are entitled to file grievances against brokers who infringed the law by indulging in forex scams and financial fraud.
Are German traders eligible to start an account with forex brokers from other countries?
Germany's regulatory authorities do not advise the citizens to trade with brokers not regulated by law. This applies particularly to those stationed outside Europe. Yet, there are hardly any rules that bar traders from approaching brokers from abroad. Further, Germany does not enforce any restrictions on trading instead, of the United States. The United States has a set of stringent and unambiguous supervisory regulations. The absence of restrictive rules makes more free trade to markets possible than the traders' likes and preferences. However, it's important to note that the safety of funds will be better when brokers operate under the watchdog of trade regulation and supervision in Europe.
A common practice observed among German traders is that they prefer to trade with New Zealand, the United States, Australia, and countries in other parts of the world. In most cases, traders in Germany opt to work with the broker's thanks to better trading conditionality. However, the trader must consider choosing between freedom for trading and the funds' security. This is far more critical than anything else because it can make or mar the trader's prospects.
Please check the list of brokers that we recommend:
Conclusion
German forex brokers have a vital role to play in the economy. Yet, thanks to the restrictive policy hurdles, German forex brokers have a limited role in creating income and employment. The supervisory and regulatory norms governing forex traders are the best in Europe. Given Germany's significant role in the EU and the world, it can contribute to reasonable regulations for forex traders to promote it better and allow more people, including retailers, to participate in the market.