Liquidity is "the ability to trade in large size quickly, at low cost, when you want to trade."
Forex is one of the global largest, most active, and most popular foreign exchange markets. But to find the best forex broker, you need to know some features and benefits and make sure about your choices. Both beginners and experienced traders need to know some basic details of the forex brokers. You need to know the overall trading experience, fees, customer support, trading platform, and trustworthiness.
To what extent do brokers, acting as intermediaries between companies and investors, play a vital role in affecting stock and foreign exchange liquidity?
IC MARKETS
Best Australian Broker
Rank 96

Low forex fees
Fast execution
Tight spreads



Zero spread account
Largest forex brokers in the world by volume
Please check the Average Daily Transaction Volume for brokers: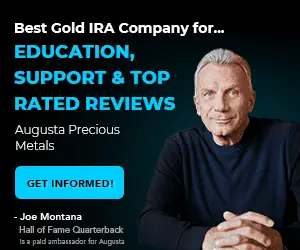 | Largest brokers | Billion USD |
| --- | --- |
| IC Markets | 22.68 |
| Forex.com | 18.6 |
| XM | 16.08 |
| Saxo Bank | 14.76 |
| HF Markets | 13.8 |
| Oanda | 12.84 |
| AvaTrade | 9.36 |
| IG Markets | 8.16 |
| Pepperstone | 8.04 |
| FxPro | 7.8 |
The table below shows the top forex brokers globally (the largest fx brokers by volume) based on daily transactions in billion US dollars.
The largest fx brokers based on volume and service quality based on our best forex brokers analysis are:

The largest forex brokers by volume trading tend to be some of the industry's most trusted and stable brokers. Factors we considered when compiling this list include minimum deposit required, number of assets offered, spreads on forex, and platforms offered.
Some top forex brokers by volume include IC Markets, HFM, and Avatrade. These brokers offer a wide range of trading platforms and tools to suit a variety of traders, including high-leverage options for more experienced traders. They also have low minimum deposit requirements, making them accessible to traders with all experience levels. Additionally, these brokers typically have excellent customer support and educational resources to help traders get started and improve their trading skills over time. Overall, if you are looking for a high-volume broker that offers a wide range of features and tools to meet your trading needs, then one of these top forex brokers is sure to fit the bill.
Here are the short review and list of the biggest brokers in the world – Forex Brokers by Volume:

1. XM GROUP:
XM Group has 16.8 billion dollars in Average Daily Transaction Volume.
This particular forex broker is one of the best in the trade market. They can offer you an extensive selection list of assets. You can select anyone from their large selection. They can deliver with a low speed all across the large forex market. The owner of this particular group is Trading Point Financial Instrument Limited. This group was established in the year 2009. They have headquarters in international places such as London, Belize, and Sydney.
They can accommodate every level of a trader with their XM zero account feature. They offer three different types of accounts to traders. These are as follows:
LIVE ACCOUNTS OF TRADING:
The traders from Australia can get so many benefits and advantages from the low account of XM. They can get a chance to deposit a minimum of $50. For the traders of the EU, they offer zero accunts. Traders not from the EU and Australia can also consider XM's benefits.
DEMO TYPE ACCOUNT:
XM group can also offer the benefits of a demo-type account. The starting balance of this account is $100,000.
ISLAMIC PEOPLE ACCOUNT:
The people or traders who are Islamic or have faith in Islam can also open an account with the XM group.
ADVANTAGES:
* MX Group is one of the significant and largest trading platforms.
* They can offer MT4 and MT5 to all their traders.
* This forex broker is directed by the entire bodies of the regulation system.
* They can also offer beginners and new forex traders the best packages.
* They can also offer 57 currency pairs, metals, and cryptocurrencies.
DISADVANTAGES:
* US citizens cannot use this group just of some strict regulations.
* They can only offer MetaTrader trading platforms.
2. OANDA:
Oanda has 12.84 billion dollars in Average Daily Transaction Volume.
They do not reveal the whereabouts of their clients. They are very strict in this matter. They use many helpful platforms and tools for an easy and uninterrupted trading process. This forex broker is authorized, and an eminent Government agency directs it.
Oanda is a low-risk platform in the trading market. So beginners can trust them fully. Oanda can offer a broad range of research for forex market traders. They have clients all over 196 countries.
ADVANTAGES:
* You can get premium content.
* You can get so much well-researched as well.
* You can start funding via an upgraded mobile application. It is straightforward.
* It is best for casual investors.
DISADVANTAGES:
* They have a small list of tradable products.
HFM has 13.8 billion dollars in Average Daily Transaction Volume.
It is a top-rated and reliable forex broker. They can offer a variety range of tradable assets. They use a wide variety of tools and equipment. Through these tools, they can help beginners and experienced traders. You can get competitive bonuses and rewards as well.
ADVANTAGES:
* They can offer their clients a variety of tradable assets.
* They have attractive and lucrative spreads as well.
* They are active in so many countries.
* They can offer bonuses and rewards for non-EU customers.
DISADVANTAGES:
* Due to some regulatory issues, they cannot accept traders from the United States.
4. AVATRADE:
Avatrade has a 9.36 billion dollars Average Daily Transaction Volume.
It is one of the reputed forex brokers. This platform can offer so many benefits to clients. They can provide a wide range of variety of assets. So, the clients will get so many options here. They can also offer unique and new opportunities for forex trading.
You can use this forex broker platform through your mobile application. It is user-friendly as well. You can also get extensive support via email, phone, and live chats.
ADVANTAGES:
* They can offer a wide variety of financial tools.
* They have lucrative spreads as well.
* This is very much popular among the various jurisdictions.
* You can get the chance of a low amount of deposit.
* The clients can get excellent bonuses and rewards as well.
DISADVANTAGES:
* It cannot accept customers from the US.
5. Pepperstone:
It is one of the world's most famous and largest forex brokers. It is a reliable and trustworthy platform. They have so many clients all around the globe.
ADVANTAGES:
* This is very much popular among all jurisdictions.
* You can get the benefits of over 150 financial tools and instruments.
* Cryptocurrencies, CFD is available with them.
* Best broker for the newbies.
DISADVANTAGES:
* There is no proprietary trading platform.
* Does not accept US customers.
6. IC MARKETS:
IC Markets has 22.68 billion dollars in Average Daily Transaction Volume.
It was established in the year 2007 in Sydney. The Australian investment Commission directs it. They offer practical benefits and features for both newbies and experienced traders. It is a perfect choice for high-volume customers and traders.
ADVANTAGES:
* They can offer so many types of trading options.
* You can get all-time support from them.
* For the newbies, they have so many educational videos and testimonials.
DISADVANTAGES:
* Beginners may get confused due to so wide varieties.
7. Fxpro
XM Group has 7.8 billion dollars in Average Daily Transaction Volume.
FxPro is a well-respected forex broker that offers traders access to over 400 tradable instruments, including 70+ currency pairs. With competitive spreads starting from 0 pips, FxPro is an excellent choice for new and experienced traders. The trading platforms offered by FxPro include MT4, MT5, cTrader, and FxPro Edge. Overall, it's a reliable and reputable broker that can help you achieve your trading goals.