Countries of the Asia Pacific region house some of the largest and top-rated stock exchanges. These stock exchanges include the Japan Exchange Group, Pakistan Stock Exchange, National Stock Exchange of India, Shanghai Stock Exchange, and many others. As a unified region and with close relationships with other countries in the region, the brokers provide a qualitative and quantitative summary of the markets.
Asia Brokers can offer you access to many top-rated Asian stock exchanges. They can also offer you a wide range of securities to deal with. If you choose a broker who has access and resources in more than one region of the stock exchange in the Asia Pacific, you may be able to trade in more than one country or economy. 
Mostly all countries in the Asia Pacific region have trading contracts with each other which provide for Asia brokers who are well-versed with mostly all the stock exchanges.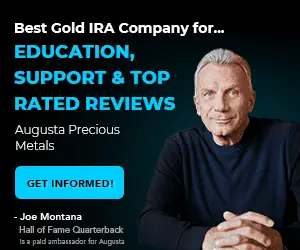 Top 10 Asia Broker list
Below are the most famous brokers regulated in Asia:

The Ultimate Checklist for Reputable Asia Pacific Brokers
The largest economies in Asia are China, India, Japan, Indonesia, Turkey, South Korea, Saudi Arabia, Iran, Thailand, and Taiwan.  Regulation from these countries is the most important for traders.
Just like the geographical region, Asian brokers are also diverse. Rules and regulations are similar but not exactly the same in every country. We would advise you to learn more about the brokers of the specific country where you are planning to trade. However, there are a few qualities that every broker must possess. Here is the ultimate checklist against which you should hold against every Asian broker:
1. Regulatory Authorities
It goes without saying that one must not choose a broker that is not regulated. Since we are talking about an entire continent that has many countries, we would suggest you look for a broker who is not only regulated just by a local authority but by an international or central authority as well. This will ensure that your broker will not dupe you in any way. Regulated brokers cannot manipulate market prices for their personal gains. They are also instructed to keep their funds separate from their clients' funds. This ensures the safety of your investment. If you cannot find a broker that has dual regulations, at least look for a broker that is regulated by a strict authority.
2. Commission and Other Charges
Most Asian brokers work on commission while others charge you a fixed compensation. Whether they will take a cut from your profit or take a regular cheque from you will vary from broker to broker. Similarly, their charges will vary too. Withdrawal charge, deposit charge, inactivity charge, there are many brokers who will not charge you any of these but some will. Be clear about commissions and charges before you sign up with anyone.
3. The Trading Platform Offered
Technology has made it possible for traders and brokers to work across the borders. Trading platforms have greatly facilitated this moment. Different brokers offer different trading platforms, MT4 and MT5 being the most common ones. Some established traders also offer API trading platforms. These are considered to be the safest as they encrypt every activity and make it impossible for hackers to attack our account. Although you might have to pay higher charges to brokers who offer API accounts as these are expensive to maintain.
4. Years of Experience
You will find various established brokers in this region with years of experience and expertise. Since they have been in the business for a long time, their commission might not sit well with new traders. If you are a novice trader, look for a new and regulated broker with experience no less than 2 years. you must also check their years of experience in the security that you would like to trade. Take cryptocurrency for example. Its trade was legalized in 2011. Even if your trader has 20 years of experience but none in trading cryptocurrency, you will be better off with a new trader that has some experience in trading this volatile security.
5. Securities Available
Not every security is legal in every Asian country. For example, Forex and cryptocurrency trade is banned in India and Vietnam. Thus, brokers from these countries will not offer these securities. If you have certain security or instrument in your mind that you will like to trade, check in advance with your broker if it is available with them.
6. Types of Accounts Offered
The first type of account that you should look for is a demo account. You can do dummy trades using this type of account. A majority of brokers offer demo accounts to allow potential clients to experience how trading would feel like with them. This is a great thing and you should utilize it to your advantage. Other types of accounts are STP accounts, standard accounts, micro accounts, Islamic accounts, and VIP accounts.
7. Minimum Deposit Requirement
The minimum deposit is like a guarantee that you keep with your broker. Some brokers allow you to trade more than your minimum deposit. Its amount also varies from broker to broker. It can be as low as $1 but there is no cap on the upper limit. You must ask about the minimum deposit required to check if your budget allows you to work with a particular broker.
8. International Presence
You will find some great brokers in Asia with dual regulations and licenses. These brokers have a good international presence as well. If you believe that you will be venturing out in the future, it is better to start with a broker who can help you with the same. Brokers with international presence generally offer more services to their clients than independent or small brokers.
9. Customer Support
The market never stops. Trading is a non-stop business where everyone and everything is interconnected. The market can completely turn overnight. It is always a good idea to have a broker that offers 24/7 customer support. This will ensure that you can connect with your broker or its representative at any time of the day. Along with the round-the-clock support, you must also ask them about the strength of their customer support team and how many languages are they providing their services.
Conclusion
Asian brokers have a lot to offer. They are considered to be one of the best in the business. You can easily find a broker that will help you in doing better trade. All you need to do is to make sure that you are working with a legal broker.