Established in 1991, FSB, or the Financial Services Board, was an independent regulatory body in South Africa. It was responsible for keeping an eye on the non-banking activities of the country. Various additional responsibilities were delegated to the FSB, making it both a regulatory and supervisory body, including the Johannesburg Stock Exchange regulation, the biggest stock exchange of SA. In 2001, with the passing of the Financial Intelligence Centre Act, FSB was made responsible for checking money laundering. Further expansion in its mandate in 2004 gave it the power to manage the market conduct in South Africa's banking industry. 
FSB continued to be South Africa's financial regulatory agency from 1990 to early 2018. It was split into market and prudential conduct regulators starting 1st April 2018. Henceforth, FSB was dissolved and superseded by the Financial Sector Conduct Authority (FSCA) and the Prudential Authority (PA). In a nutshell, the stock exchange of South Africa is now under the regulation of the FSCA. FSB broker list is now the FSCA broker list and consists of brokers previously regulated by the FSB.

The Reserve Bank of South Africa regulates the banking sector of South Africa, and the following non-banking financial services and markets are regulated by the Financial Sector Conduct Authority (FSCA):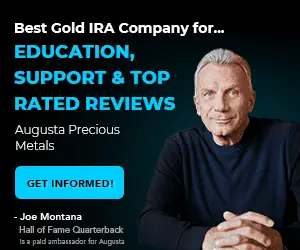 The capital and derivative markets

Funeral insurance and other insurance segments

Brokers regulated by the FSB

FSB financial advisors

Collective investment schemes and unit trusts

Companies that offer the above-mentioned services
How does FSB/FSCA Protect Investors?
The FSCA, formerly known as FSB, is responsible for controlling the non-financial activities in South Africa. This includes regulating the Johannesburg Stock Exchange. FSCA is responsible for protecting the interests of investors and traders. Its four main duties are:
It is responsible for checking that all the brokers who are registering fulfill the requirements.

It keeps a check on the service providers so that they comply with the related laws.

It is responsible for settling disputes against the listed brokers and taking action against them if a law is broken. 

It checks that every function and law is being properly implemented

.
With the help of the following tools, FSB/FSCA protects the investors:
Organizing market conduct strategies

Releasing credit ranking

Looking after capital markets

Insurance strategies

Checking the media center

Corresponding with the Financial Advisory and Intermediary Services (FAIS)
FSB broker list – FSCA Broker list
There are a lot of regulated brokers in South Africa. In this article, we will provide an FSCA list of the top 4 regulated brokers that operated in South Africa:
Consumer Protection and Mandates
Registration:

Registration and licensing are important for any company if it wants to operate in South Africa. You can obtain all the necessary permits by applying through FAIS's e-portal. You are also required to fulfill a process of payment to obtain a new license.

Supervision:

Once you have obtained the license, you need to submit a report of compliance. They have to show that they audit their financial statements periodically. Any company that doesn't do the needful has to pay the penalty. If the company doesn't fulfill these criteria, it is asked to withdraw its license.

If you think that there is any issue or discrepancy, you can appeal to the FAIS. You can give your reasons and ask for a review.
Documents Required to Obtain a License – FSCA requirements
All FSB/FSCA brokers must provide the following to obtain a license from the board:
Their total experience as a broker

Their highest qualification

If they have cleared the regulatory examinations (this has been explained below)
Regulatory Examination
Along with a certain level of qualification, all financial service providers have to pass graded tests.
You must be practicing for at least 6 months if you apply for long-term insurance and more than one year to obtain short-term personal insurance. 
If you are hoping for a managerial level opportunity, your qualification requirements will be higher. It would help if you also had more years of experience, and your regulatory examinations will be of a higher level than the regular staff.
To become a part of the FSB broker list, you need to take a regulatory examination. Whether you want to become an advisor, a representative, or any other intermediary, you need to clear this exam if you wish to obtain your license. Minimum competency is different for different profiles. The regulatory examinations are a part of the Advisory and Intermediary Services Act, 37 of 2002. The FSCA administers it. You can take this exam in either Afrikaans or English. You will get rated RE1 or RE5.
The Ultimate Checklist for FSB Brokers
FSB broker list contains those online brokers who have the required minimum qualification set by the authority and have cleared their regulatory examinations. They all have licenses but are they all equally good? The answer is 'no.' Whether an online broker is good or not is highly subjective. It all depends on your requirements and your trading strategies. Finding a broker that will perfectly fit your checklist is a utopian idea, but there are a few important things that should absolutely be a part of your checklist.
We have listed some key points/features that you can use to determine whether the FSB broker is the right one for you or not. You can even use this checklist to compare among different brokers:
Regulations:
Yes, an FSB broker will be regulated by the Financial Sector Conduct Authority (FSCA) but is that all? One regulation can certainly protect you but to a certain extent. Most established brokers are regulated by more than just one authority. If an additional authority regulates an FSB broker, you should go ahead with them.
Experience
FSB brokers are required to have certain months or years of experience before they can get their license. It could even be as low as 6 months. We will advise you to work with an online broker who has been providing services for at least 2 years. This should be your minimum benchmark. More experienced brokers will have better features on their trading platforms, which will make things easier for you.
Minimum Deposit
Every trader and investor is required to keep a certain sum of money with the broker as insurance. This is known as the minimum deposit. This sum varies from broker to broker. Some may even ask you for a sum as low as $100. Go ahead with a trader whose requirement fits your budget.
Tradable Instruments
There are several instruments and securities that you can trade like Forex, stock, precious metals, indices, futures, CFDs, and more. While most brokers offer more than one instrument that you can trade, you must see where their expertise lies. How many instruments can you trade with them, and can you trade more than one security at a time?
Trading Platforms
Since trade happens virtually these days, it is better to look for a broker who offers a user-friendly trading platform. Most brokers offer MT4 and MT5 trading platforms as they are easy to use. A few also offer API-enabled platforms. These are more secure platforms as they automatically encrypt the conversations that may take place between you and your broker.
Payment Method
As trades happen across countries, funding can be a problem for many due to certain costs and restrictions. Bank and wire transfers are always an option, but they are time-consuming. Look for a broker who accepts other payment methods like Visa, MasterCard, PayPal, Payoneer, Skrill, and more.
Customer Support
Being an FSB broker doesn't necessarily guarantee that your broker will offer good customer support. Never overlook the importance of having good customer care. It is always better to work with a broker that offers round-the-clock customer support and in your native language as well.
Conclusion
It is safe to say that FSB brokers are properly regulated and secure. They have to pass several barriers to obtain their licenses. However, one must always be careful while working with an online broker. Use our checklist to find your match.