HF Markets is a global broker that trades over 200 financial instruments, such as forex, indices, commodities, and cryptocurrencies. The broker is regulated in several countries and recently entered the South African market. Many traders are wondering if HF Markets is indeed regulated in South Africa.
Is HF Markets Regulated in South Africa?
Yes, HF Markets is regulated as a Financial Service Provider (FSP) by the Financial Sector Conduct Authority (FSCA) in South Africa under license number 46632. Additionally, HF Markets has a South African branch and a separate affiliate program only for South African traders.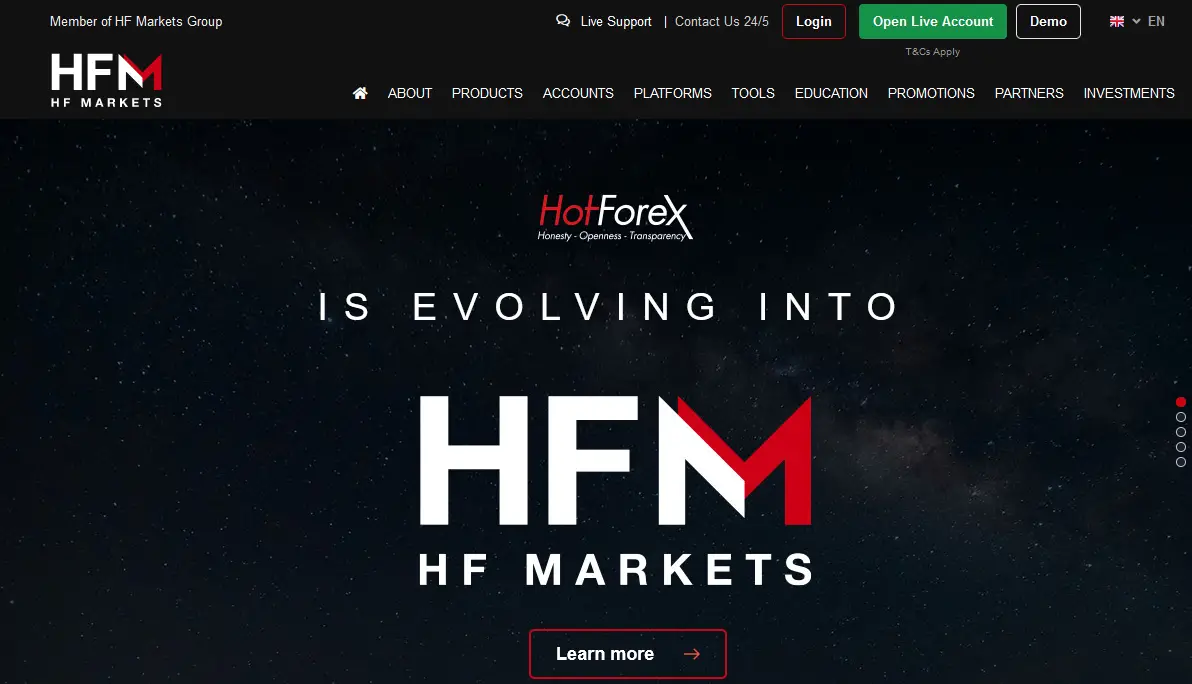 The Financial Sector Conduct Authority (FSCA) is an independent institution that regulates and supervises financial institutions and products in South Africa. Some of the benefits of the FSCA include the following:
Consumer protection: The FSCA is responsible for protecting consumers of financial products and services by regulating and supervising financial institutions, ensuring they act in their customers' best interests, and complying with regulations.
Market stability: The FSCA aims to promote market stability by ensuring that financial institutions are solvent and that financial products and services are transparent and fair. This helps to prevent financial crises and promotes investor confidence.
Financial education: The FSCA promotes financial literacy and education to help consumers make informed decisions about financial products and services.
Compliance monitoring: The FSCA monitors financial institutions to ensure they comply with regulatory requirements, which helps to prevent fraud, money laundering, and other financial crimes.
Innovation: The FSCA supports innovation in the financial sector by encouraging the development of new products and services that benefit consumers while ensuring they are safe and comply with regulations.
The FSCA is critical in protecting consumers, promoting market stability, and supporting South African financial sector innovation.
South African traders can rest assured that their funds are protected when dealing with HF Markets, as the company holds segregated accounts to ensure clients' funds are held separately from its funds. Furthermore, traders will benefit from low spreads on various assets such as forex pairs, commodities, and indices and fast execution times on trades due to the use of advanced technology provided by Equinix servers worldwide.
Apart from being regulated in South Africa, HF Markets also operates under other regulatory bodies such as CySEC (Cyprus Securities & Exchange Commission) and MiFID II (Markets in Financial Instruments Directive). This ensures compliance with international standards to protect traders' interests and properly handle their funds. As such, traders can be assured that they will receive fair treatment from HF Markets regardless of location or nationality.
In conclusion, it should be noted that HF Markets is an FSCA-regulated broker offering services to traders across the globe, including those located in South Africa. The company provides a wide range of financial instruments to trade on competitive spreads and cutting-edge technological solutions to ensure fast execution times and the security of client funds. With this in mind, traders can be sure that their interests are adequately protected when trading with HF Markets.
Please read the HF markets review to learn more about HF markets accounts.