South Africa's Youngest Forex Millionaire
Self made millionaires in South Africa
There are no forex traders from South Africa on list of billionaires but there are interesting millionaires. If you interested to see all famous billionaires in South Africa and the world please visit Forbes billionaires.
The world of forex trading has changed quite a bit over the past two decades and more. There are many reasons for this. To begin with, the world has become a more open and easily reachable place. It also has become well connected by different modes of transport and we are definitely moving towards what is known as a global village. Technology also has played a big role and the internet and mobile telephony have opened new avenues of trade and commerce. Forex trading has been an area where there have been huge changes and it has helped create wealth among thousands of people located in different parts of the world. In this article, we will look at some of the most fascinating youngest forex millionaire stories. We are sure it will be interesting and also motivating for those who are from South Africa and would like to build on their dreams to become a millionaire. While the names mentioned here are indeed successful, a few of them do have quite a few things to explain about the way in which they built their wealth.
So, South African young forex millionaires are:
Ref Wayne
Ref Wayne is a person who had a keen interest in trading even when he was in high school. He left high school in 2011 and started trading in forex. It is believed that by the age of nineteen he had already built a fortune worth a million. He has built on his success and also has quite a few things to show as far as charity and philanthropy is concerned. He set up the Ref Wayne Foundation for helping poor and underprivileged children. He also has penned a book by the name The Art of Trading. It explains both the practical and theoretical aspects of forex trading. According to some estimated Rey Wayne must be worth around $500 million. Hence, his phenomenal success could be a great way forward for others who are keen on making big money in forex trading. Ref Wayne net worth is around $500 million (estimated in October 2019).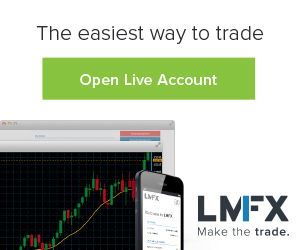 Born in 1985, Jabulani Ngcobo is today considered as one of the wealthiest forex traders in South Africa. He is a self-made man and therefore he does command quite a bit of respect. He also has written a book by the name Cashflow Naked. It is much more than a biography and also offers valuable education on finance. Ngcobo like many other successful people in South Africa has to grow up the ladder. He comes from an underprivileged background. His success is indeed worth-emulating and being talked about. It could be more or less, but one thing is quite clear about his success. He has been determined and willing to do what it takes to become successful. Hence, there is no doubt that he could be a role model for those who wish to be successful in their lives. There's an adage that says, where there's a will there's a way and he could perhaps be a living testimony to this adage.
How much is Jabulani Ngcobo worth? Jabulani Ngcobo Estimated Net Worth in 2019 is around 2 Million dollars (Wikipedia research and articles research) (Approx.).
Sandile Shezi
Sandile Shezi is South Africa's youngest forex millionaire !
Most people work hard for many years to become millionaires. Yet at the age of twenty-three Sandile Shezi is one of the youngest millionaires in South Africa and the youngest forex millionaire. Unlike most young millionaires, Shezi does not come from a privileged background. As a young boy, he sold muffins to make some money. However, he was passionate about Forex trading and willing to take risks. So for some years, he used the money given to him for school tuition to trade in Forex since he believed that it was more lucrative. He was right since he was able to make a lot of money through Forex trading.
Sandile Shezi's net worth is estimated at around 2.4 million dollars.
Sandile Shezi Forex Trading
Sandile Shezi is famous in South Africa for the millions of dollars he has made through Forex trading at a young age. He has established a company Global Forex Institute which is considered to be one of the best companies in the country for Forex trading. Trading in Forex is considered extremely risky because Forex rates fluctuate depending on a number of factors and the Forex trader can lose his capital. Yet Sandile Shezi has spent so much time and money in Forex trading and understands the intricacies of the Forex market so well, that he is considered to be one of the most successful traders and wealthiest of Forex in South Africa.
Sandile Shezi Company Profile
Media sources indicate the Forex company, Global Forex is based in the Umhlanga area of Kwazulu Natal in South Africa. The company was established by Sandile Shezi in partnership with his mentor, George van der Riet. Riet was an experienced Forex trader with more than fifteen experience when the company was founded. The company claims that it offers effective and affordable Forex training, helping people to make a living.
Sandile Shezi Training
They offer training to all citizens and hope to reach a large number of citizens. They have already trained more than ten thousand people, making it one of the leading providers of training in Forex in South Africa. According to the company website, most of the Forex training and mentoring of the new traders is done free of cost. Unemployment is a major problem in South Africa, and Global Forex hopes to alleviate the problem by training people in Forex trading. It is holding free seminars in various cities so that those who are interested in Forex trading can get more information.

Sandile Shezi Training Method
Global Forex makes its money from Forex, and the results of the Forex trading are shared on the website so that all visitors can view the trading results and learn to trade in a similar manner. Sandile Shezi claims that the Forex related trading is their contribution to the community in which they live in, giving back to it for the support and encouragement he has received. Students are able to link their bank account to their Forex funds, and earn some money from Forex trading while they continue their college or school studies. His risk-taking ability and success have made Sandile Shezi a role model for many young people in South Africa.
If you are keen on getting to know more about the youngest millionaires in South Africa, then it is quite possible that you will find Sandile Shezi quite interesting and stimulating. Apart from being a big name in forex trading in South Africa, he also has been immensely successful within a short period of time. He has been able to establish the Global Forex Institution and it is a company that has done quite well and is running successfully. The good thing about the Global Forex Institution is that it also caters to people who belong to the lower-income segment. Therefore, it gives these less-privileged groups to aspire for building a successful and flourishing forex trading business. However, the Global Forex Institute of GFI had been put under close watch in 2015 for some suspected fraud and irregularities. He started his forex trading business when he was just twelve. Today GFI offers free training to young people and according to Sandile Shezi, this is a way to give back to society whatever he can. His net worth should be around $30 million (based on his speech in a TV show) and this is again an estimate rather than being fully accurate.
A few takeaways
The above are a few of the many probable success stories as far as Forex trading is concerned. It might make you feel motivated and bring in a sense of belief that you can also replicate the above success stories. However, their success does not mean that each and everyone who gets into forex trading will be successful. The success depends on a number of conditions and factors. However, there is no denying the fact that there are good opportunities to make money trading on foreign currencies. Many people with very humble beginnings have been able to scale new heights of success.
All that is needed is strong determination and ambition with a desire to work as hard as it takes to achieve success. Though you will certainly come across many articles and resources (many of them paid) you must be careful when giving out your hard-earned money. You must try and find out whether what they offer in return byways of e-books and other such things offer any value for money. Most of these are mundane stuff and they have nothing much to offer to you as an ambitious and success-oriented young mind. There are enough resources on the internet that could help you to learn the tricks of the trade all by yourself. It will take some time because every success story has a gestation period attached to it.
Conclusion
Rome was not built in a day and in the same way success stories in forex trading also take time to bear fruit and yield results. The first few years could be that of learning and gaining knowledge and information. You will learn to strew some seeds on the soil. Some might germinate and take root while others may wither and fall by the wayside. Focus on your efforts rather than looking at the failed opportunities. You will for sure see success sooner than later if your hard work, focus, determination and courage continue to remain on a high level for the required amount of time, success will always be yours. Yes it might take some time but you will be able to leave behind a big legacy and your name will be written clearly in the sands of time and it perhaps cannot and will not be erased.