This article will briefly list the top 7 forex affiliate programs. You can read independent reviews. Please visit our webpage Best Forex Affiliate programs to read up-to-date news, reviews, and forex brokers' list.
Below is the Table where the best affiliate brokers from which promoters can earn lucrative commissions are presented.
Forex affiliate brokers list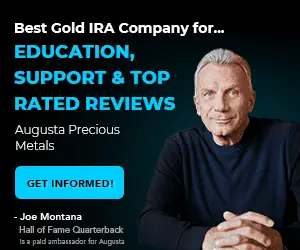 Let us define the basic terms when we talk about forex affiliate programs:
What is forex affiliate marketing?
Forex affiliate marketing represents a brokerage service promotion or forex-related product promotion. An individual gets rewarded for collecting referrals for the company using marketing resources like links, banners, and tools. A simple sign-up process is required for becoming an affiliate.
Forex Affiliate broker's IB or Forex Introducing Broker is a person or company that recommends that new traders sign up and become brokerage users.
What is a forex referral link?
Referral link: Generally, the link of the affiliate is a code following the domain of the forex broker, e.g., say for a forex broker ABC, the link would be like:
http://www.forexsite.com/home.php?id=5
where id=5 represents that the referring link belongs to the affiliate with id as 5.
Methods of Compensation:
The following four methods compensate forex affiliates:
1. Rebates: Compensation is based on the volume made by their clients. E.g., an affiliate receives one pip per client's trade lot.
2. CPA: Affiliate is paid when the referred traders sign up and invest a starting amount. Compensation may vary as per the initial minimum investment required by the account.
3. CPL: affiliate is paid if the referred traders leave some information (name, email, phone, etc.) for the broker, e.g., by signing up for a demo account.
4. Revenue sharing: Affiliate gets paid from the broker's revenue due to clients' trading losses.
A 'hybrid' of the above four methods can also be used as compensation, e.g., CPA and CPL together. Another program called '2nd Tier' can refer other affiliates to the broker. Affiliates get paid either by a fixed price per affiliate or according to the referred affiliate's revenues.
Things to Consider: Knowing the broker before becoming an affiliate for him is imperative. Looking Internet is the best source to confirm a broker's reputation. Make sure you are not scammed and get paid for your hard work. To know your broker, start with:
Who is your Broker – See the recognition status of the broker. Look into the broker's feature set, like spreads, customer support, etc., as your referred client would decide to register with the broker based on that. See if the broker offers multiple language support and a variety of account types. A variety of clients can be drawn to the broker, and clients are all you need.
Affiliate Back Office and reporting: Check if the broker offers some progress monitoring system for its affiliates. Some brokers pay you according to your monthly counts. Such programs should be avoided. Look for an affiliate program that offers immediacy. You should be able to see the real-time results of your client referrals. That way, you can also assess a particular marketing strategy that you might have implemented at your end.
Deposit/Withdraw options: Check the ease of two processes; cash depositing by clients and commission withdrawal by the affiliates.
After checking the above three essential aspects, having a friend use your referral link to sign up and ensure your affiliate account is updated is a good practice.
Affiliate Programs: Brokers like AvaForex, Easy Forex, eToro, Forex Yard, Trade View, etc., offer affiliate marketing programs. It may be noticed that none of these brokers are UK, Swiss, or UK-based. This could be because either these (UK, US, and Swiss) brokers use conventional offline marketing methods or are strictly regulated, and their affiliates must abide by specific standard rules. Thus it is not open to the common public.