Basic information about Forex Affiliate programs
A Forex affiliation program is a type of advertising a company in which a partner of the company brings customers in return for a reward which is usually financial. In World Wide Web that is being done, besides recommendations (you message somebody to "go to that place"), through banners, landing pages through links or similar ways. Affiliates of Forex companies refer clients to Forex brokers. In order to referral being successful, the client that used affiliates' link in order to get to the page of an online Forex broker must register and most of the times deposit a certain amount of money. Systems usually automatically transfer prizes to their affiliates as soon as the new customer has applied.
Most of online affiliates are individuals that run websites usually of a subject that is somehow related to Forex market, but not necessarily. In order to become an online affiliate doesn't require you to have a company, and in matter of minutes, you can become an affiliate to some company.
At our site you can see: Forex affiliate list
Referral link contains a word "landing", so when you see this link, you know you are looking at an affiliate's link. So, whoever becomes a customer of that certain broker, the affiliate whose link you reached the broker through gets a reward. It can be rebate per pips his client trades, it can be COST PER CQUISITION, which means that the affiliate gets compensated when a client they referred puts a deposit, and depending on what deal you have with your broker, you can get about 150$ which is standard, but if the deposit is greater than minimum, you can have your compensation probably higher – it depends on the brokers policy regarding that question.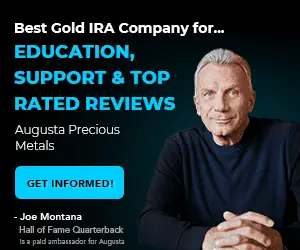 COST PER LEAD method of rewarding means that a reward is going to be paid to an affiliate if a referred client gives his details, it can be on a demo account, or other places.
Revenue sharing is interesting, because it means that the affiliate partner shares loss as well. There are also combinations that some brokers offer to their affiliate partners. Also, there are options at certain brokers to have referred clients' who become affiliates – clients'. If someone you referred also refers someone, you get a cut too, but since it's difficult to track all this down, be careful whether the broker you refer clients to have this system developed.
Before you want to become an affiliate, you should first get to know the broker you want to work with. There are certain brokers that don't really play fair, people encounter here and there a broker who doesn't even pay, or some other are delaying to alert you about a customer opening an account. So you should really make sure to know what reputation your broker has.
Browsing and asking around is definitely a thing you want to do, but just reading reviews is not enough. Some of the reviews have been maybe written by the broker themselves.
To find a reliable broker doesn't have to be difficult, but it might. Some of the most reliable therefore require you to have to some extent a larger minimum deposit fee for opening an account. That's why some people try to affiliate with brokers that don't require investing much. But on the other hand, those might turn to be not good for you.
In order to understand exactly what your supposed broker does, see if their customer support works their job well. Because it is highly likely that a company with good customer support team tries and puts effort to make sure their clients will e satisfied.
Always make sure to see if there are tools that your broker offers for monitoring the status of referred clients in real time. It is important because if there is no such an option, you might miss your referred clients' transactions and unknowingly be left without your reward. Regardless of the fact that your reward at some brokers might be automatically transferred to your account, you should know what actually happens.
Withdrawing money is something you want to pay attention at. Not only because you want to have your money on your account as soon as possible, but because the variety of methods to deal with depositing and withdrawing money for clients means more conversions – and that is what you want to happen.
A tip to test your broker >> open an account using your own link (refer yourself from a different IP address), and with different information, different personal data, make a transaction and see how much time will it take them to award you. It actually happens that they don't. Any serious broker won't allow themselves to fall into such a stupid trap. Of course, you can get your friend to open an account by using link that you provide and check your broker that way.
My forex affiliate program list
I like a lot Hotforex affiliate program, Instaforex affiliate program and Avapartner because they have excellent tracking platform and excellent payment options and schedule.