Introduction to forex scams
Since more than $6 trillion are traded daily, the Foreign exchange (Forex) market is the biggest financial market globally. In addition to central banks, corporations, speculators can also trade all 24 hours, 5 days weekly. It is straightforward to trade online with hundreds of currencies and currency pairs, like the Euro, US dollar, British pound, Russian ruble, and Japanese yen. Though trading appears lucrative, it is also risky, so the Forex trader should be well trained and manage risk well. Additionally, many scammers are trying to cheat Forex traders, and some tips to avoid losing money in a Forex scam are provided below. This spot forex market (with its enormous amount of money floating around) has created potential profit-making opportunities for the traders. It has also even opened up the possibilities of making forex scams by unscrupulous operators.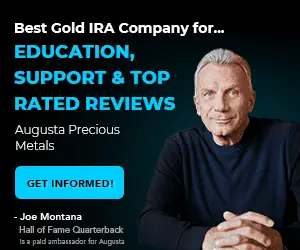 What are forex scams?
Forex scams represent every kind of manipulation on the foreign exchange market (forex rigging) or any action that misleads traders (advertisements may tout high-return, low-risk investment opportunities in foreign currency trading). Forex scams can be divided into two groups. The first one is the forex trading scam or forex rigging or forex investment scams when parties conspire to fix or inflate currency prices to achieve higher profits at the consumer's expense. The second one is the promotion of get-rich-quick schemes in the forex industry, which mislead traders, convincing them that they can expect to gain a high profit by trading in the foreign exchange market.
About forex rigging, we talked in our previous article.
Some scams get their names from their creators, like the Ponzi scheme named after Charles Ponzi. Most traders who get duped are either beginners or not educated enough about this market. This is why it is important to keep yourself updated. This will help you in developing practical trading strategies and enable you to segregate honest brokers from tricksters.
Most Forex trading scams are easy to identify because they are too good to be true. If you are new and believe in the false idea that you can turn into a billionaire in a day, swindlers will catch you with lucrative investment opportunities. Don't let your lack of knowledge turn your trading experience into a nightmare.
This article will help you in identifying scams and inform you on how to stay away from them.
Let us talk about something that is much more common, forex trading scams that mislead traders.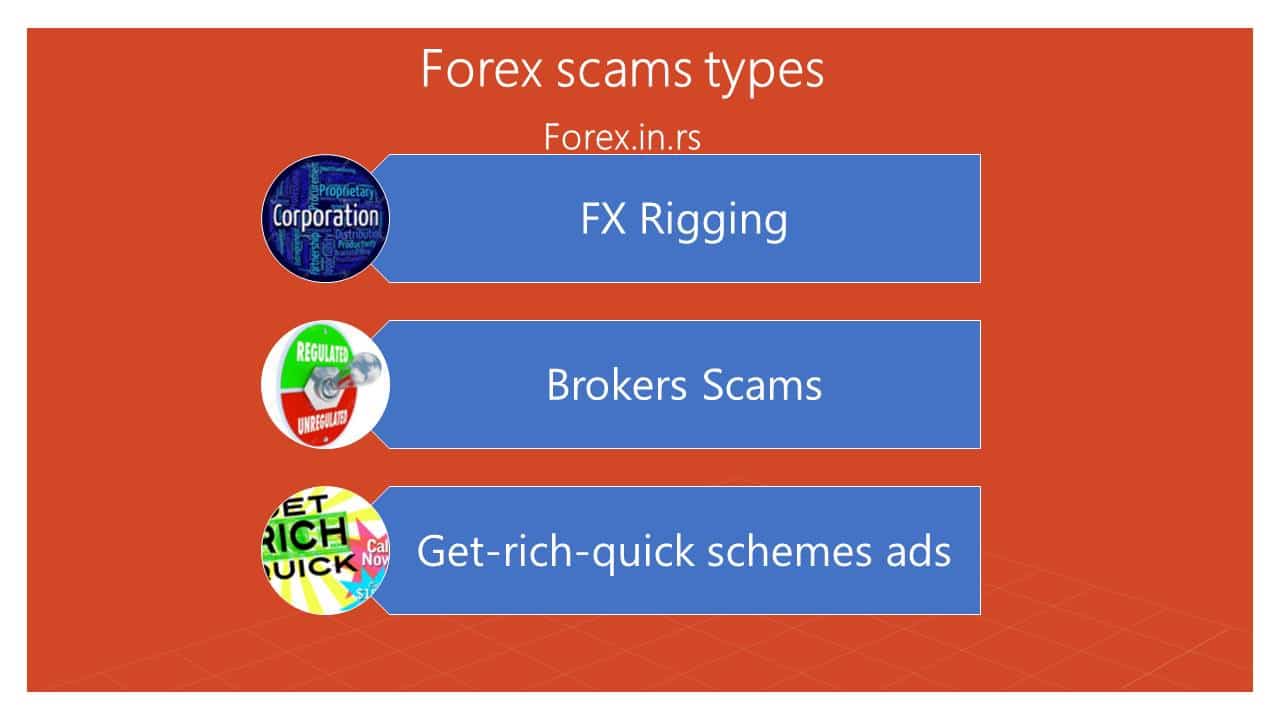 How to spot a forex scam?
If someone offers you surmountable returns on your investment that look way too rosy, know that it is a scam. In real life, you cannot become rich overnight with one trade. Another giveaway is when someone guarantees something. No trading market is devoid of risks. Their degree may vary depending on the instrument you are trading, but it will always persist in one form or the other. No one can ever give you a 100% guarantee on anything. Think about it, if there was a way around risks, why would anyone share it with other traders?
Scammers always look for beginners and try to hook them with attractive offers. Don't be a mouse that gets trapped in the cage for free cheese. In conclusion, if the deal is too good, it is far from being real.
Another giveaway would be the lack of regulating authority. As we mentioned earlier, Forex is a decentralized market. Every country has its own regulatory bodies. Many don't even have one. Brokers can offer their services to traders across the globe, which does dilute laws to a great degree. You wouldn't be filing a lawsuit for $1000 against someone living on a different continent! Always look for regularized brokers. If you have any doubt, you can always ask them to show their license. A legitimate broker will never shy away from showing you that. If the broker is regularized, first, you will not be cheated; if that happens, you do stand a chance of winning that $1000 lawsuit.
How to avoid forex scams:
Educate yourself and keep your expectations real.
Do not blindly trust anyone.
If someone has a secret profit-making formula, it is another Ponzi scheme.
Do not install any program suggested by a random broker.
Always trade with regularized brokers.
remaining safe and avoiding unrealistic offers
 avoid using software that claims to have found a secret moneymaking formula
 do not install software, which may be malware or spyware, causing computer damage
If you work with regulated brokers and organizations in the forex industry – you will always have protection.
One of the easiest ways to detect a Forex scam is to promise extremely high profits with no risk or shallow risk. However, in reality, there is no guarantee of making a profit. If it were possible, the traders would share this information with others. Many of the beginner Forex traders find these offers attractive and lose money. There is a lot of difference between what the scammers promise and the reality of Forex trading.
The scammers will not register with regulatory authorities, while genuine Forex brokers can provide details of their registration. If a Forex trader suspects a particular Forex broker, they can contact the relevant regulatory authority, who will usually provide a list of regulated companies, and the cases filed against them. This can help the trader avoid problematic Forex brokers. So if the scammer is from the UK, you can contact FCA (UK Financial Conduct Authority) and ask them for help. Or for example, if you know of forex scams in Singapore, you can contact The Commercial Affairs Department (CAD) of the Singapore Police Force and Monetary Authority of Singapore (MAS). These organizations will help you to report forex trading scams in Singapore.
Individuals who are involved in Forex and other scams are always looking for new methods to exploit gullible new traders. There are three main categories of forex scams in which people lose money. Understanding how they work is one step in avoiding them.
Still, the unscrupulous operators often end up making a luring scam for you so that you can easily get persuaded into it. But, no worries anymore! Please keep reading, and you will reveal a detailed overview of the common forex scams and know how to spot them in the first place.
Forex scams types
1. Spread bid-ask manipulation or point-related forex scam
Forex scam known as spread bid-ask manipulation is manipulation where unregulated brokers offer several times bigger floating spread. They directly increase the chances of their client losing investment.
This is one of the oldest forex scams, based on the computer manipulation of bid-ask spreads. The spread varies between the currency pairs. Note, this scam can typically occur when the point spreads differ a lot among the brokers.
To be more precise, you may find some brokers who may not offer the standard two-point or three-point spread in USD/EUR. Rather, they may offer you spreads of seven pips or even more. Due to these additional pips, you may end up losing the potential gains from a winning trade.
Over the last ten years, the scam has quieted down a bit. Nevertheless, the possibility of a point-spread scam still exists especially if you are dealing with offshore retail brokers that are not regulated by the NFA and CFTC. Also, make sure to validate the nation of origin of these brokers before you deal with them.
Historically, it has been found that mostly United States-based companies have been the source for the point-related forex scam.
2. A false fund manager or the false single seller scam
This one can be categorized as a modern-day forex scam. It's based on single sellers. Do you know about the single sellers? Well, False fund managers or false single sellers are the pooled asset managers, retail firms, individual traders, and managed account companies that offer you a system with a claim to offer you favorable times to sell or buy a currency pair-based on professional guidance and recommendations. These platforms boast of having long-standing experience and unique trading abilities.
If you are a novice trader, they will easily trap you and eventually disappear with your traded money. For example, they will claim to offer you some privileged trade recommendations and ask you to place your bets. After a while, they will disappear with all of your money. Unfortunately, the single seller scam is becoming a wider and more serious problem nowadays.
There are indeed many honest single seller systems available. However, a vast majority of them is a scam, and they are following deceptive business practices. So, please, beware.
3. Robot forex scams or expert advisor manipulation

Expert advisors represent coding scripts that can analyze trades and automatically initiates and executes trades according to preprogrammed instructions. Expert advisors sellers often use get-rich-quick schemes ads, unrealistic promote their product, and mislead potential customers.
The first on the list has scammed many.  A Forex robot acts as a trading program. It opens and closes trades by using algorithms or special computer codes. All Forex robots are not part of a scam. A Forex robot can be useful if built with the assistance of an EA (Expert Advisor) on a regulated trading platform like MetaTrader.
You can avoid some of the Forex robot scams by looking for its list on the internet. Some other related scams may cross your path, like:
Unrealistic marketing messages. A Forex robot author may try to sell you an unrealistic dream. If they are trying too hard without numbers to prove their claim, they are definitely lying. There is no way that an authentic broker will ever hide true achievement.
A promise of exceptional growth returns. Some Forex robots often advertise that they can yield a return of over 4000% on your investment in a few years. This sounds like a dream, but if you believe it, it will turn into a nightmare. This could be false advertising and just cumulative closed trades.
Many Forex robots are created to enforce a scalping system. This means that they will be trading for minimal profits. What this does is that it will add to the win rate. Such results are not entirely false but futile. Ultimately they can inflate the actual results.
Some Forex robots will show you handsome results from unregulated brokers. The results shown by these robots will be promising for sure, but they won't come with an asterisk explaining the risks involved in working with unregulated brokers. The results will be good because they are taken from their interbank spreads. When you open a trading account with them, you will get wider spreads, and you will be charged more commission as well. These two things will eat into your profit, and you will be left with nothing.
Forex robots will not scam you as long as they are treated as a business, keeping emotions aside. Before you start using one, read about Forex robots' scams and then make the final call.
So, by definition trading program that uses computer code/algorithms for opening and closing Forex trades is called a Forex robot. Some forex robots are legal; they are built using the expert advisers (EA) feature of the Meta-trader trading platform. Online research can provide a list of forex robot-related scams.
Usually, well-optimized expert advisors show excellent past performance results because they are overfitted in some small-time range. In live trading, those robots show bad results.
Robot scamming has been a persistent forex scam. It typically occurs in certain types of forex-developed trading systems. These systems talk about a robotic code that can generate automatic trades. Irrespective of whether you are sleeping or busy with some other work, these systems will trigger its automatic code and help you earn your profits without a hassle.
These claims may sound quite lucrative, but these are some absolutely fake claims. Most of these systems are not verified or formally reviewed. To be more precise, they have not been tested by an independent source.
Hence, before a system claims that it will trigger its automatic robot code to generate profits for you, please make sure to test whether its trading system's parameters and optimization codes are fully reviewed and verified or not. If these optimization codes and parameters are invalid, the system will generate random buy and sell signals.
Please do not fall into the trap of these robot scamming systems. Please do some research before putting your money into these platforms.
4. Trading system subscription scam
When you're subscribing to a trading system, make sure to check for its pricing. Many trading systems offer exorbitant pricing. For example, they can cost you $5,000 or even more. This can be a possible scam.
Trading system developers, quantitative traders develop new trading systems every day. Usually, successful companies do not sell forex signals – they trade, manage other people's money. Forex signals are not forex scams, but false forex signals advertising and quick rich schemes promotion are scams.
Signal Seller Scams
Some individuals, known as Forex signal sellers, send trade ideas that include the direction of a currency pair, stop loss, target levels, and entry price. It is effortless to become prey to these types of scams. There are the things that you should keep in mind:
High Subscription Fees: some individuals offer successful results that can be achieved using the trade signals they provide. Since they do not ask for any documents for verifications, those who don't have easy targets, the catch is that you have to pay a high subscription fee for these trade signals. Think about it, if the signals are guarantees for high profits, why wouldn't the owner use them?
Broker-Tied Signals: If you are sold signal sellers who will only work when you register with a specific broker, know that it is trouble. These signal sellers must be getting something in return from these specific brokers. You will get signals from these individuals, but no one can be sure of their credibility. Some may even help you make profits as long as they are getting their kickbacks from the broker. But you will get profit as long as the signal seller is enjoying the kickbacks.
Unverified Results: It is not uncommon to fetch positive results using these signals but is there a verified record to show such high percentages? If not, it is safe to assume that these individuals are not using the trade signals themselves. It is a big red flag.
Again, the only way to avoid these kinds of scams is to look at them from a practical perspective and not get infatuated by hollow promises. Also, do your research before signing up with any broker. Due diligence is imperative to avoid these scams.
Forex trading Instagram scams and Forex scams on Facebook

Forex trading Instagram scams and Facebook scams represent ads and posts from scammers on the social networks where unchecked traders use social media profiles to trick beginner traders that they can trade online and make a fortune in a short period of time. Financial regulatory bodies regularly create warning about unregulated FX brokers and scammers all the time. False forex signals are the most common scam on the internet.
Another example of a common forex scam is the restriction in withdrawing money from investor accounts. Some brokers won't allow you the withdrawal of money from your investor accounts. When you try to withdraw money during a volatile market situation, it may flash warning signs. Beware of these systems and avoid them always.
5. Forex Scams and phone calls

If you think that Forex scammers are above calling you to offer fake investment plans, then you are wrong. This has been an age-old practice that is still alive and working in favor of these fraudulent individuals.
In this scam, you will receive a marketing call or message from an unverified number. This call aims to sell you a phantom Forex investment scheme. They will promise that you only need to send them the funds to turn into huge profits without you having to lift a finger.
It is not hard to comprehend that most of those who do end up sending the money never hear from these people again. If you plan to go to the supposed company where you received the call, don't waste your time. That company will deny any claims made under their name. This is now a money scam. You will never see that money again.
A step forward would be to open an account under your name with a shady and unregulated broker by these individuals. They will show you a return on a couple of trades to gain your confidence. When you fall into the trap and make a huge investment, your account will be wiped clean. They will give you reasons like the market crashed or blame it on your luck while the truth is that you have been scammed. Since your broker is unregulated, it is nearly impossible to get the money back.
6. Forex scam pyramid scheme
Forex Pyramid scheme is a scam based on multilevel forex marketing where fake affiliate programs get your money and then use you to recruit other suckers (ahem – promoters). However, regulated brokers do not create this kind of affiliate program, and Forex Pyramid scheme multilevel marketing is a very rare scam these days.
You can read our article about the Pyramid scheme to learn more about this concept.
7. Binary options trading scams
Binary options can be regulated way of the exchange. This type of contract allows investors to speculate on an outcome, so if it is correct, the binary options trader receives a payout; if not, traders do not receive anything. Binary options are not a scam, but the trading community often sees this trading way as gambling.
Forex trading scam risks mitigation

Forex trading scam risks include the possibility of losing some or all of the original investment because of a lack of information or the fact that actual gains will much differ from an expected outcome or return.
Recognizing Signs of Forex Trading Investment Scams
There are three main types of investment scams in Forex trading:
1. No Proof Tradings Systems and Resources
Many Forex trading scammers will try to sell you trading systems and resources (for educational purposes). Ask them for proof of anything related to their trading history, and they will dodge it at all costs. Some traders don't offer any services or a trading room, but they provide you with a trading system. Individuals that are involved in these kinds of scams are called 'snake oil merchants.' Genuine traders use the term to identify scammers who have no proof or trading history to prove their existence.
Usually, traders can see fake proofs very often.
2. Asking for Personal Information via Email
Scammers will spam you with emails full of lucrative investment plans. They will ask you to revert on the same trail if you want to make big money. They might also ask you for some personal information like your full name, phone number, and residential address.
Never give your personal details to anyone who doesn't seem genuine. A genuine broker will always provide you with a written statement of risk disclosure. In case they don't, you can ask them, and they will happily assist you with that. A con broker will not give you any risk disclosure statement. In a rare chance that you get one, read it thoroughly. Always discuss doubts with your broker. A genuine one will always have the right answer backed by a credible resource.
3. No Background
Genuine and regulated brokers are always happy to provide you with any information that you need to check their credibility. However, someone who is fabricating the facts will always hesitate in giving any details. Irrespective of whether you are talking to a broker, an educator, a trader, a money manager, do a quick virtual check before moving ahead with them in any way.
News broke in the New York magazine claiming that a kid living in Queens, NY, made millions through stock trading during his lunch break. In reality, he gained nothing, and all his gains were in a paper trading account.
Avoiding Scams
Always move ahead with logic when it comes to trading. Everyone who is here hopes to benefit from it. Blind optimism makes it easier for individuals to scam you. Don't rush into anything, even if it seems genuine. Make a pros and cons list and do thorough research before signing up with anyone. It may take some time to find a reliable and regulated broker, but it will be worth it in the end.
Read reviews from their existing customers on reputable websites. If you don't find any or come across the ones that seem fake, don't pursue them. It is always good to check with the broker if they have any legal lawsuit against them. A broker must declare it.
Forex and CFD trading needs one to be patient as a lot of screening is required to create valid trading strategies. When someone says that they guarantee a 20% gain on your investment every month, this takes time, knowing that they are absolutely fake. Trading is business and not a miracle.
As we explained earlier, the Forex market is decentralized, and trading is done over the counter. There is no centralized regulatory body, but several authorities regulate brokers of their respective countries. While you can proceed with a broker who is not regulated as it isn't against the law, it is always the best practice to search for a broker that is regulated by an established authority. This adds a layer of protection over your investment.
Forex scam recovery
Forex scam recovery can be made by reporting the scammer to the financial regulatory body based on the scammer's country location. For example, if the scammer is from the UK, you can report the scammer to FCA. Then, you can try chargeback money from your credit card or payment service. If you use cryptocurrency for payment, you can contact the Fraudulent Crypto Investment Platform and explain to them that you have been deceived.
Forex scams advertising
Many advertisements are promoting Forex trading investment and Forex investment funds, which may be fake. These slick ads promote results, which cannot be verified. They falsely claim that the investor will get excellent profits without any work after making an initial investment. Many people who send their money get nothing since the company claims that it has not received the money. Another fraud is how these companies open an account with an unregulated broker. After a few trades, all the money is lost, and the company will blame the market conditions. Yet, in reality, the money goes to the unregulated forex broker, so the investor does not get his money.
Importance of Forex education
Since forex trading is risky, most traders will make some losses. The unskilled Forex trader is gambling his money. Retail traders are almost always undercapitalized and do not use leverage properly. In reality, most of the forex traders' losses are incorrect trading strategies, not because their brokers cheat them. Unskilled beginner forex traders should spend their time trying to formulate better trading methods to be aware of the risks involved and avoid losses.
– Forex Trading Systems Without Proof: Many scammers are marketing forex education, trading systems, yet they are unable to provide any proof of the trading history the profits. In some cases, the scammers offer systems without any services or a trading room.
– Email spam requesting personal information: It is not advisable to provide personal information like name, phone number, home address to someone you do not know. Brokers should provide a written statement for risk disclosure, and it should be read thoroughly
Avoiding investment and forex scams
The most effective way to avoid investment scams is by spending time researching to determine the advantages and disadvantages. A forex broker should search for more information using search engines and check review sites, especially scam sites. Legal records, forums should also be checked for complaints, and people complaining should be contacted. A thorough background check reduces the risk involved. It is also advisable to avoid schemes that offer massive profits without much work since, in reality, a lot of time is required for education, monitoring the forex market, and decisions have to be taken quickly.
Additional steps for protection
The terms on the forex brokers' website should be compared with the regulatory authority regulations to find inconsistencies. Those who do not have the time or are inexperienced should contact a financial advisor for help. Business registration details should be verified before choosing a broker. It is important to read the fine print at the time of account opening since the terms may block fund withdrawal. It is advisable to withdraw money at the earliest for a new account, to check the broker. A legit broker will usually offer a demo account. All terms and conditions should be specified in writing to avoid disputes at a later date.
Ask These Questions To Avoid Scams
Just like you would ask an expert before buying a gadget, you can do the same when selecting a broker. Feel free to ask as many questions as you want to ensure that you are dealing with a trustworthy broker and not a scam artist. Get everything in writing.
Ask yourself these questions before making any decision:
Is the contract that you received binding?
Can you legally contest your case if the broker doesn't hold their end?
Is their customer service adequate?
Is your broker reachable through phone, email, or Skype?
Do they have a physical office?
Are they registered?
Is there a performance history that you can verify?
Now one hard question:
Is day trading a scam?
Day trading is a type of trading, and it is not a scam. Many regulated companies and professional traders trade short time trades such as intraday, scalping, and high-frequency automated trading. However, day trading increase trading commission and cause very often overtrading that can increase commission cost and bad trading performance. For beginner traders, day trading style is not a recommendation.
Conclusion
You can easily avoid them if you are alert. Always be careful of offshore and unregulated brokers. Beware of automated robot trading and signal sellers. These systems are full of fake claims, they are not fully verified, and they do not yield profitable results.
If a forex broker is limiting customer withdrawal options or dealing with commingling funds, it indicates a possible shady and fishy practice sign. Another shady practice is a point-spread scam that some forex brokers oftentimes create.
The scammers are always trying to find new ways to cheat Forex traders. Different types of investment scams, like the Ponzi scheme, have derived their name from their creator Charles Ponzi. Usually, uneducated traders and beginners are targeted by Forex scammers. Hence the trader must understand the Forex market well before investing. The scammers understand that inexperienced traders do not have sufficient knowledge, are optimistic and fearful. Experienced traders are not duped by these Forex scammers easily since they know that the offers are not realistic.
Beware of all these forex scams. Also, be wary of the new forex scams. Before dealing with them, check if they are validated by the BASIC rule (Background Affiliation Status Information Center), created by NFA.
Everything from Forex trading to everyday purchases, there is no shortage of scam artists. Only you can save yourself from becoming their next target by being aware. Make sure that your broker maintains 100% transparency in terms of their fees, platform, and every other thing involved. Don't look for quick-gains or fixes. Be patient and move ahead with caution.