When discussing forex brokerage and trading, we often refer to Western countries. However, many countries are apart from Europe, North America, Singapore, and others with matured and well-developed forex markets. MENA, or the Middle East and North African countries, are also catching up quite quickly. Today, MENA is considered one of the most favored business and trade destinations globally.
Because of its oil reserves, its role and importance are extraordinarily vital and critical. Further, it is also one of the most crucial global currency exchange hubs globally. Therefore, it is unsurprising that some of the strongest, most powerful, and most reputed forex brokers are registered or incorporated in various MENA countries such as Kuwait, UAE, Israel, Tunisia, and Lebanon.
If an excellent broker wants to be the Best Forex broker in the Middle East, he must be the UAE's top forex broker.
What is the best forex broker in the Middle East?
The best forex broker in the Middle East is Avatrade because it is more than 16 years well-known Islamic account forex broker and is highly reputable in the Muslim world. Tight-spread accounts and excellent support are the main characteristics of this broker.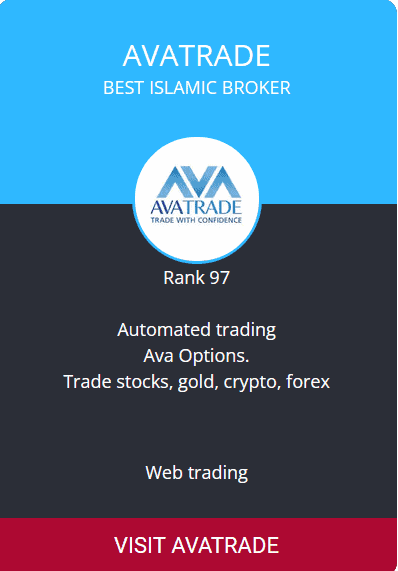 Top forex trading companies in Dubai and regulated forex brokers in UAE are :
Hotforex or HF Markets Forex Broker in the Middle East
This regulated forex broker has an Average Spread of EUR/USD around 1.2, an excellent dashboard for all clients, and fast deposit and withdrawal options. It has perfect regulations worldwide, in UAE, Europe, Canada, etc. Various platforms, mobile trading, a minimum deposit of $50, etc., are just part of the excellent conditions that this forex and CFD broker has.
Avatrade Forex Broker in the Middle East
This broker has worked since 2006. It has a lot of Islamic traders and excellent Islamic account conditions. This regulated broker offers a spread from 1.3 pips for EURUSD and has fast deposit and withdrawal options.

XM Forex Broker in the Middle East
The broker claims to be a specialist in Islamic trading. It means it pays to focus on trading following Islamic law, which bans dealing with interest. Here, it means that there is no swap interest for overnight positions.
XM offers an Average Spread of EUR/USD of around 1.6 pips. It is an FCA Authorised (UK) and regulated broker in the Middle East. The minimum Initial Deposit is $5. XM has excellent support and desktop and mobile web platforms.
Forex Trading companies in Lebanon
In this Table below are presented forex trading companies that have the most clients in the Middle East:
Brokers and MEAN region

It would also be pertinent to mention that the MENA region has rich experience and expertise in trading, launching, investing, and other innovative projects. Further, it would also be pertinent to mention here that the currency exchange activities in many of the MENA countries have, over the years, become an integral part of the business profile of the entire region. They are often considered the drivers, movers, and shakers of the forex business in this part of the world.
This perhaps explains that a few MENA countries regularly attract some of the most famous and popular conferences and expos focused on Forex investment and other such commodity trading activities. Hence, if you are keen on associating with some of the best forex brokers in the Middle East, you will not have much of a problem. Besides crude oil exports, forex trading and real estate activities are pretty solid and impressive in many Middle Eastern countries. These events attract thousands of visitors from across the world. They include some of the most famous forex traders and brokers from various countries in the West and other parts of the world. Many use these expos, conferences, and events as a meaningful launch platform for new B2B contacts. This helps them ensure the projects get started relatively quickly, especially in these MENA nations.
Though there are thousands of forex brokers worldwide, many brokers in the MENA countries have made a special place for themselves over the years. This is because of their reputation for being safe and reliable brokers. Further, some of the Middle East countries also offer secure and dependable business destinations. They also provide comfortable business and trading conditions for all their clients. This includes both private traders and large-sized financial institutions.
Once you have gathered some information and learned about these forex brokers in the Middle East, you will be able to shortlist and then pick and choose the best based on their expertise, experience, and other attributes. However, before deciding to do business with them, it would be prudent to take the required inputs and hire them only after going through an excellent due diligence process.
Forex brokers in the Middle East have specific characteristics that cater to the unique needs of the region's traders and regulatory environment. Here's a detailed breakdown:
Regulatory Compliance:

Adherence to local financial regulations set by regulatory bodies such as the Dubai Financial Services Authority (DFSA) in the UAE or the Capital Market Authority (CMA) in Saudi Arabia.
Compliance with international standards to attract global traders.

Islamic Trading Accounts:

It offers swap-free accounts that comply with Sharia law, prohibiting interest (Riba).
These accounts do not charge or earn overnight interest on open positions.

Currency Pairs and Local Currencies:

We offer various currency pairs, including principal, minor, and exotic.
Inclusion of local currencies like the UAE Dirham (AED) or Saudi Riyal (SAR) in trading pairs.

Language and Customer Support:

Multilingual platforms and customer support, with a focus on Arabic language services.
We tailored customer support for local time zones and cultural understanding.

Trading Platforms and Technology:

Utilization of popular trading platforms like MetaTrader 4/5 along with proprietary platforms.
Advanced technology for fast execution speeds and real-time market data.

Educational Resources and Tools:

We provide educational materials and tools tailored to beginner and advanced traders.
We are offering seminars, webinars, and online courses in Arabic.

Account Types and Leverage:

Various account types to suit different trading styles and experiences.
Leverage options that comply with local regulations and Islamic finance principles.

Payment Methods and Local Banking Partnerships:

We support various payment methods, including bank transfers, credit cards, and e-wallets.
Partnerships with local banks for more accessible deposit and withdrawal processes.

Market Analysis and Research:

Providing in-depth market analysis and research tools.
Availability of research and analysis in Arabic.

Safety and Security:

We are ensuring high levels of security for client funds and personal information.
Implementation of strict data protection and cybersecurity measures.

Regional Presence and Local Offices:

Having a physical presence in the region with local offices.
This aids in building trust and provides a point of contact for local traders.

Customized Services and Offers:

Tailored services and promotional offers to meet the needs and preferences of Middle Eastern traders.
These may include specific bonuses, contests, or partnership programs.

Taxation and Legal Aspects:

Knowledgeable about the local taxation laws and legal implications of forex trading in the Middle East.
These characteristics reflect the unique aspects of the Forex market in the Middle East, catering to its specific regulatory, cultural, and trading needs.