In recent years, the world has witnessed an unprecedented rise in the popularity of cryptocurrencies, leading to a surge in cryptocurrency trading. Cryptocurrencies, such as Bitcoin, Ethereum, and Dogecoin, are digital assets that use encryption techniques to secure and verify transactions and control the creation of new units.
Cryptocurrencies' decentralized and distributed nature allows for fast and seamless cross-border transactions without intermediaries like banks or payment processors. As a result, cryptocurrencies have become an increasingly attractive investment opportunity, with traders and investors seeking to profit from the fluctuations in their value.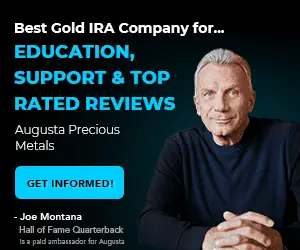 This rising trend of cryptocurrency trading has been fueled by a growing number of cryptocurrency exchanges, which enable users to buy and sell cryptocurrencies quickly and securely. Additionally, the increasing acceptance of cryptocurrencies as a form of payment by retailers and businesses has further boosted their popularity.
However, the cryptocurrency market is still relatively new and volatile, with constantly changing prices and regulations. Therefore, it is essential for anyone looking to invest in cryptocurrencies to conduct thorough research and exercise caution. Nevertheless, despite the risks, many believe cryptocurrencies represent the future of finance, and the trend toward cryptocurrency trading is expected to grow in the coming years.
When we make a crypto broker comparison, we see that we have world-famous forex and CFD trading brokers that offer crypto trading and several brokers that offer only crypto trading. World-famous forex brokers are our recommendation for all traders because you can deposit and withdrawal using bank wire, credit cards, and various payment services. However, there are no various deposit options for specialized crypto brokers, and we can see a lack of regulation.
Best CFD Crypto Brokers list
Below are crypto brokers that offer forex and stocks CFD trading as well:
The best CFD broker for crypto trading
The best crypto CFD broker is Capital.com because it offers more than 400 cryptos for trading and a minimum deposit of $20. Additionally, you will get an excellent trading platform with the latest visual crypto trading technology.
See below what the trading platform looks like: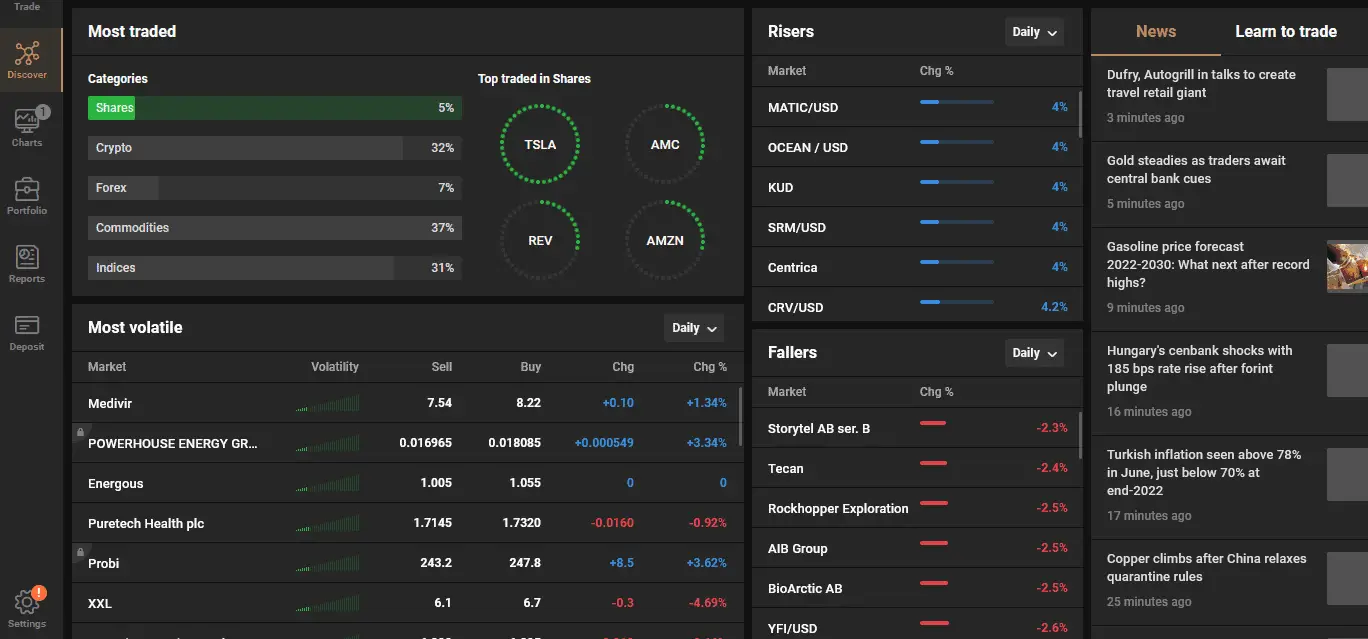 Now we can split brokers into two categories – forex brokers that offer crypto trading and specialized brokers for crypto trading.
Capital.com is an excellent platform for crypto CFD trading for several reasons.
Firstly, Capital.com offers a wide range of cryptocurrencies, including Bitcoin, Ethereum, Litecoin, and many others, allowing traders to diversify their portfolios and take advantage of the volatility of different cryptocurrencies.
Secondly, Capital.com's platform is user-friendly and intuitive, making it easy for traders to access real-time market data, analysis tools, and trading charts, all from one place. Additionally, Capital.com offers a free demo account that allows traders to practice trading strategies and get familiar with the platform before committing to real funds.
Thirdly, Capital.com offers competitive spreads and low fees, making it an affordable option for traders seeking to minimize costs and maximize profits. They provideoffer leveraged cryptocurrency trading, allowing traders to open more prominent positions with less capital, amplifying their trades' potential gains (and losses).
Lastly, Capital.com is regulated by top-tier financial authorities, including the UK Financial Conduct Authority (FCA) and the Cyprus Securities and Exchange Commission (CySEC), ensuring that the platform adheres to strict regulatory standards and provides traders with greater security and peace of mind.
Overall, Capital.com's user-friendly platform, a diverse range of cryptocurrencies, low fees, and regulatory compliance make it an excellent choice for anyone looking to trade cryptocurrencies through CFDs.
Why are CFD brokers better for crypto trading than Coin exchange networks?
For several reasons, CFD (Contracts for Difference) brokers can be a better option for crypto trading than coin exchange networks.
CFD brokers allow traders to speculate on the price movements of cryptocurrencies without owning the underlying assets. This means that traders can potentially profit from rising and falling prices, as opposed to coin exchange networks, where traders can only benefit if the cost of the cryptocurrency they hold increases.
CFD brokers typically offer leverage, meaning traders can open more prominent positions than their account balance would otherwise allow. This can amplify a trade's potential profits (and losses), but it is important to note that leverage also increases the risk involved.
CFD brokers often offer more advanced trading tools and features, such as risk management tools, charting software, and technical analysis tools. This can be especially beneficial for traders who prefer technical analysis to make trading decisions.
CFD brokers are regulated by financial authorities, meaning they must comply with strict regulatory standards designed to protect traders. This can provide traders with greater security and peace of mind, as opposed to coin exchange networks, which may not be subject to the same level of regulation.
It is worth noting that CFD trading also carries risks, and traders should carefully consider their financial objectives and risk tolerance before entering into any trades. Additionally, the fees and commissions charged by CFD brokers can vary, so traders should compare different brokers and choose one that offers competitive pricing.