In the last several years, brokers started to offer cryptocurrencies as CFD assets in Metatrader. Now, traders, except forex pairs, can trade indices, ETFs, significant stocks, commodities, spots, and cryptos.
How to Add Crypto to MT4?
To add crypto to MT4, first, you need to choose View in the horizontal menu, then select Symbols (CTRL+U), and finally click folder name and press "Show." Now that you have all cryptocurrencies on the trading list in MT4, you can choose File/New chart and open wished cryptocurrency chart from the list.
Please see the video on how to add crypto to MT4: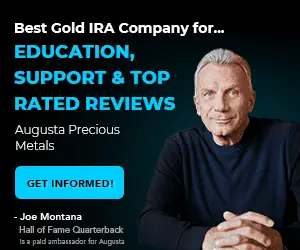 Steps on how to add crypto to MT4:
Click on the "plus" sign in the top left corner of the "Market Watch" window to open the "Add Symbol" window or go to Views, then Symbols

Choose the "Financial Instrument" tab and select the "Cryptocurrencies" category.
Select the desired cryptocurrency from the list and click on the "Add" button.
The newly added symbol will be displayed in the "Market Watch" window.
Step 1: Enable crypto to be visible: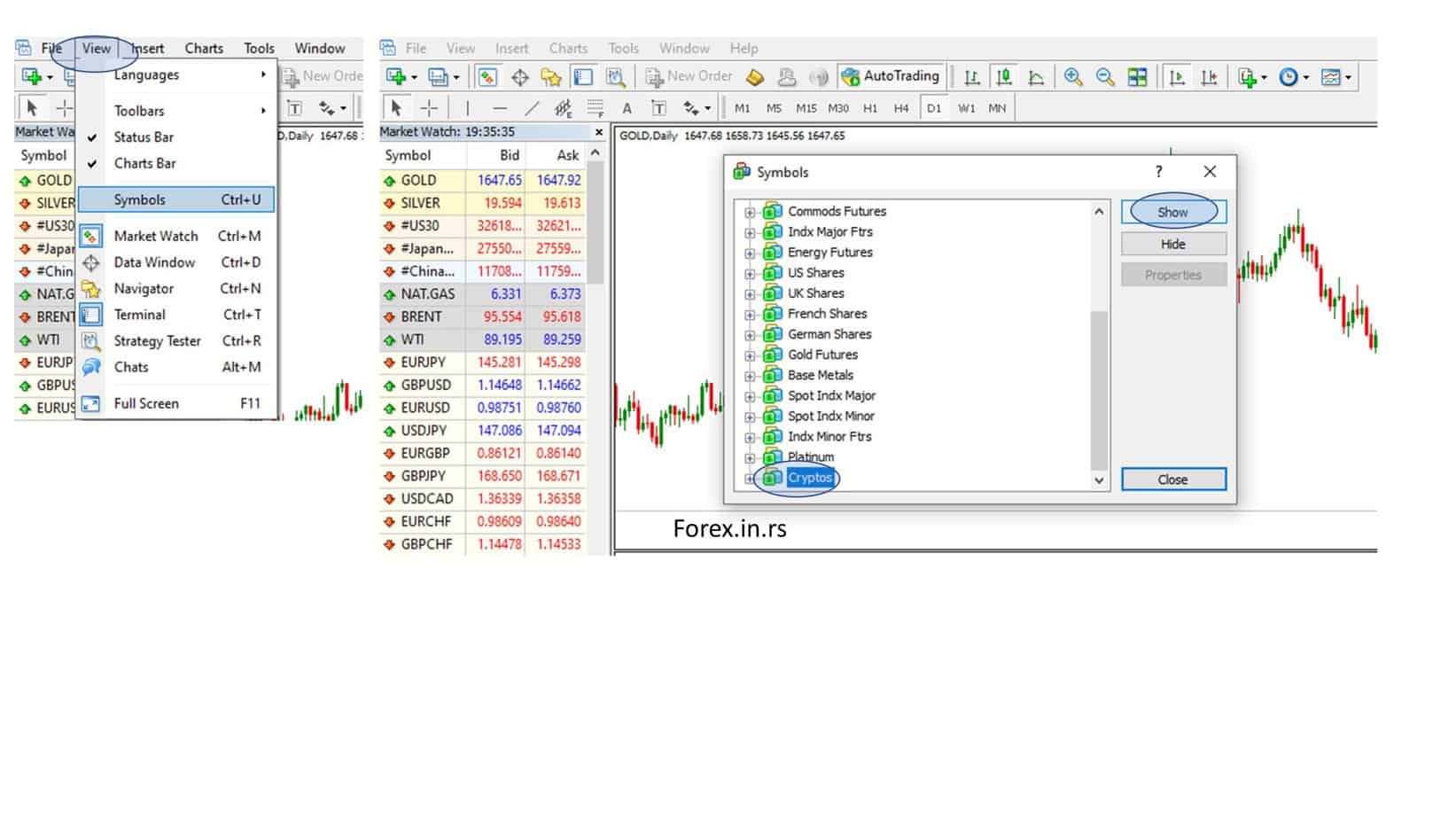 Step 2: Check if a crypto folder is in the list: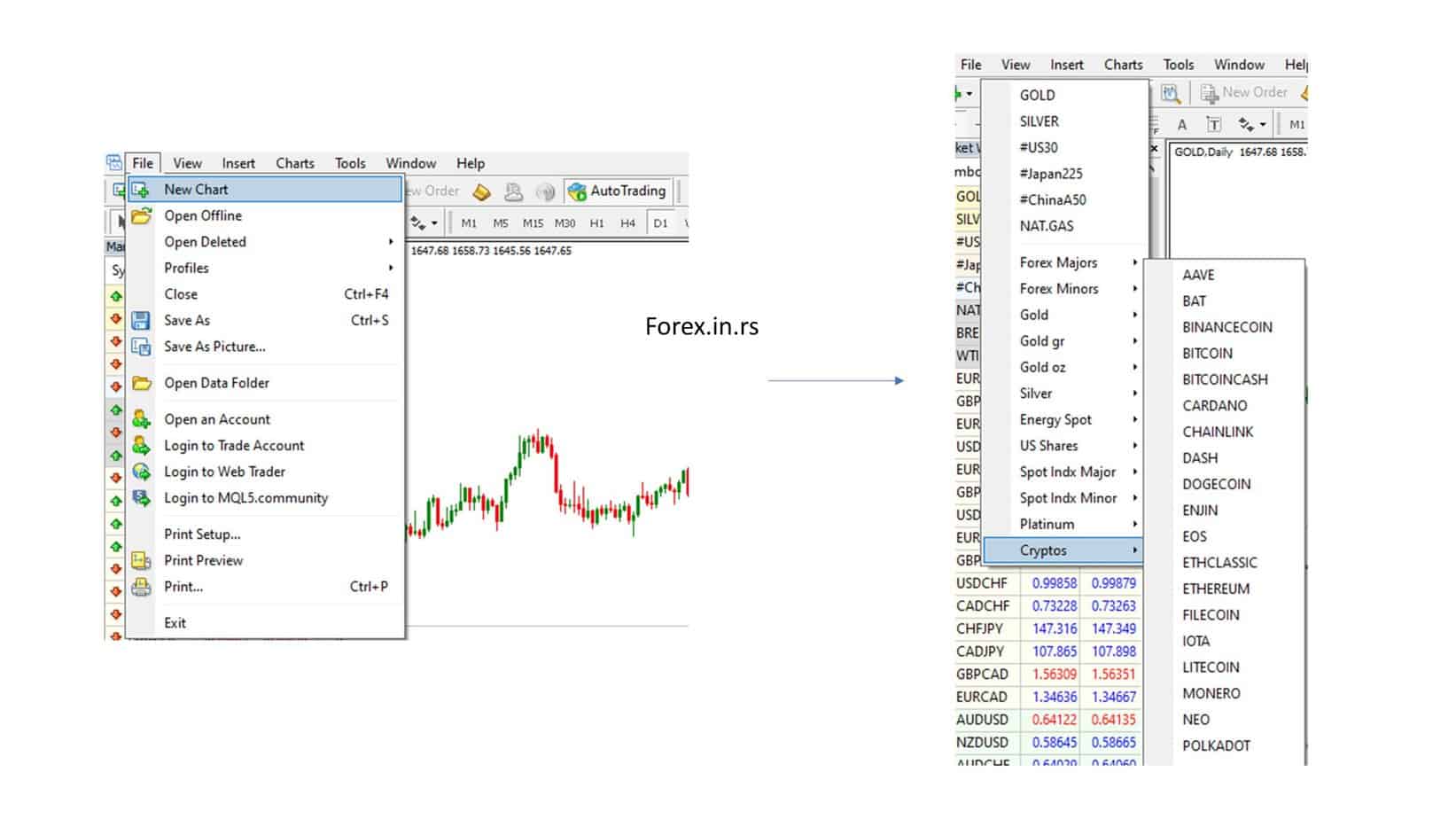 When you trade cryptocurrencies in MT4, you need to remember that all cryptos are paired with US dollars. For example, when you trade Bitcoin, you trade BTC/USD. So please, monitor US dollar news and all fundamental impact on the US dollar because the dollar price will impact BTC/USD.
Remember, some brokers do not offer crypto for trading, so in that case, you will not be able to add cryptocurrencies as Symbol.
Trade cryptocurrencies with $0 commissions. Please register for free and start crypto trading.
Trade Crypto