Financial assets and monetary value are on their way to being highly digitalized. The transaction and accumulation of financial assets are performed through the concept of cryptocurrency, which is a novel approach in the domain of finance. It is defined as a digital or virtual monetary asset that does not exist in paper form. Cryptocurrency is stored in a ledger and gathered in blockchain technology. It is considered a safe and secure platform with highly protected transaction records and the prevention of counterfeit money. Cryptocurrency is mainly operated and functioned through a decentralized network established on blockchain technology. The presence of a robust cryptographic channel for cryptocurrency allows these assets to be tamper-proof, prevents the formulation of additional points, and verifies the transference of coin ownership. The decentralization characteristic of cryptocurrency is opposed to the centralization of digital currency, where assets are produced and manufactured by a central banking system and a single authority. The decentralization of cryptocurrency can only be highlighted if a single issuer issues it. However, with the decentralized approach and administration, each cryptocurrency is worked through a distributed ledger.
Let us see the difference – Coinbase vs. Robinhood for bitcoin and other cryptocurrencies: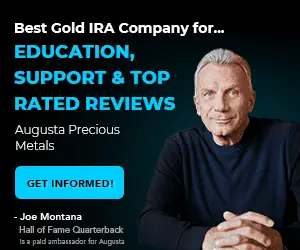 Robinhood Crypto vs. Coinbase
Coinbase is a more secure platform than Robinhood
Robinhood has no trading fees while Coinbase has high fees (0.5% for less than $10K)  and a minimum $2 order amount.
While you can use various cryptos for deposit and withdrawal at Coinbase, Robinhood allows only a bank account as a payment option.
Coinbase offers a much bigger number of cryptos to trade.
Robinhood offers various assets to trade and has an excellent trading easy-to-use interface.
For beginners and novice investors in the field of cryptocurrency, multiple useful apps can instantly enrich your crypto experience and add substantial importance to their assortment. Crypto apps are critical, from lending platforms to exchanges and portfolio managers. These helpful apps can streamline the crypto experience, especially for those who consider it complicated. Coinbase and Robinhood are considered user-oriented US-based platforms for those who have just stepped into the world of cryptocurrency. This is regarded as an exceptional platform and a reliable preference for the purchase and exchange of cryptocurrencies. The maximum variance between these two platforms is the fundamental practice observed by them. The concept and functionality of Robinhood are equivalent to a crypto broker that conveniently facilitates crypto proceedings and allows the crypto traders to purchase stocks and add coins; however, it is not possible to withdraw cash from the Robinhood account, and it is expected to transfer and sell the coins and accumulate them in the external accounts. This condition is not experienced by Coinbase traders where there is an expansive option and variation of currencies and transaction methods. In addition to that, withdrawing funds from the Coinbase platform is super easy, and there is no need to keep an external account for this purpose.
Both platforms are equally user-friendly, but Coinbase offers more opportunities as compared to Robinhood. It is a firm and established platform ideal for beginners, whereas Robinhood is similarly suitable for offering limited cryptocurrencies. Furthermore, Robinhood has different criteria and terms and conditions, asking the investors to invest in insufficient quantities and aggregates in stocks and crypto.
Coinbase
It is currently accessible to traders in more than 100 countries. It has the option for crypto withdrawal to a PayPal account or any other digital wallet account with the possibility of multiple varieties of coins. As far as the fee structure is concerned, 0.50 % is deducted per transaction, 3.99% for purchasing a credit card, and 1.49% for Coinbase accounts or other purchases made through a bank account. It supports 51 numbers of currencies and is highly advanced with security features. It launches the program with a two-step verification process and has a unique cold storage facilitation program preventing hackers from accessing and storing trader's holdings. Biometric fingerprint logins are highly important, and insurance is provided if Coinbase data is infringed upon data breach. It has FDIC insured in US dollars and has AES-256 encoded information for digital accounts.
Coinbase provides crypto traders with a range of options to buy, sell, and, acquire and trade transactions. In addition, you can increase the threshold of the trading amount depending on the payment program and location.
Robinhood
The primary platform features for Robinhood include intuitive applications and purchases of crypto, stock, and ETF. There is no commission required in Robinhood, but investors are asked to pay an order flow fee that fluctuates according to the trade. The number of cryptocurrencies supported in Robinhood is limited as the total number is seven. It has a similar two-step verification process and is FDIC insured available balance in US dollars. It has SPIC Coverage for ETF, stock, and other cash funds. Insurance is also provided by the platform if there is a security breach. It has the availability of limited orders where investors can buy and sell but not receive and exchange transactions. There are no evident limits in the maximum trading amount, but ACH funds should be cleared to proceed.
Robinhood follows the approach of a traditional stockbroker. To opt for a platform between Coinbase and Robinhood, the preferences need to be evaluated first. Through the Robinhood app, the purchase of stocks and exchange of credit funds is available on the stock market but has limited cryptocurrency options. Coinbase has a lot to offer for potential and new traders. It has distinctive capabilities that could be considered valuable when purchasing crypto, which is not found in Robinhood.
Fee structure
Robinhood has the edge over Coinbase in terms of the fee structure. Investors can buy and sell crypto as much as they want to with no inculcation and obligation fee. However, the same could not be said for coin base as it has a highly complex fee structure. The fee package depends on the total amount purchased in US dollars, and the method opted to pay for it. If you purchase an amount in bitcoin with a debit card, then there will be a different fee structure applied similarly if the payment is made with the linked bank account, then the fee would be of varying nature.
The technical reliability of these two platforms could be analyzed through the management and handling of unexpected outages and influx of activity. Outages are reported when the trading volume uncharacteristically increases. Technical dependence can be examined through the presence of a crypto surge or crash which takes place when users are incredibly enthusiastic when it comes to the fund's participation. A platform can only be labeled as technically reliable if it can handle the abnormal activity. According to DownDetector, Robinhood had 49 outages in 2021, while coin base had 28.
Robinhood and Coinbase are known as highly user-friendly. This is because they are highly fast-paced, easy to use, less complicated with a clear strategy. Both companies accumulate their revenue through transaction volume. The more people buy and sell cryptocurrency, the more money they will eventually make. Therefore it is highly advisable and considered sensible to create a platform that allows more users interested in buying and selling regardless of the percentage of the amount.
Coinbase, traders have the option to procure crypto money using a credit or debit card. However, understanding the nature, characteristics, and working about cryptocurrency through insightful videos and short tutorials is required beforehand. Investors also have the option to keep an eye on fluctuating trends by experiencing Coinbase's online news forum. Investors can also perform crypto to crypto trade activities, purchase, and sell digital currency on the Coinbase platform, and draw out money to PayPal or other accounts. Robinhood, however, does not have these facilities and does not have a digital financial storage platform for its investors. Therefore investors cannot purchase currency through plastic money. The significant difference between these two is that Coinbase investors can move and exchange their cryptocurrency. This facility is not available in Robinhood, but investors can use the coins to purchase exchange-traded funds.
Coinbase is pretty efficient as compared to Robinhood. However, you need to have a prior understanding of the Coinbase fee structure. Robinhood has the option of a free trading program, but with the lack of capabilities and high volume of outages, users may experience more shortcomings.
Trade cryptocurrencies with $0 commissions. Please register for free and start crypto trading.