Crypto investors around the world use various digital wallets to store their currencies and for other purposes. This is not only used by advanced but beginner investors too. However, when it comes to keeping a track of all the crypto possessions that you have, that can become a hassle as you rummage through the wallets to find the investment amount. Hence, the solution to this malady is a safe crypto portfolio tracker that can help you keep a record of the gains in real-time and for different wallets. You can also utilize the safe crypto portfolio to track PnL, which is not very prominent in today's advanced world. 
What is a crypto portfolio tracker?
Safe crypto portfolio trackers are quintessential for both advanced and rookie crypto investors as they can help keep a track of the price changes and help you keep up with the market for all days and hours. If your cryptocurrencies are stored on a hardware embedded wallet, it will be a great combo for using the portfolio tracker as you will know the exact value that your investment carries.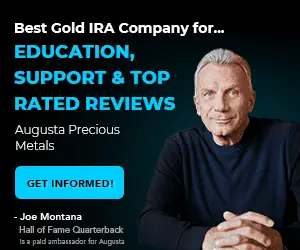 Is it safe to use a Crypto Portfolio Tracker?
In case you are overwhelmed by the choice of the portfolio trackers to utilize, we have created this concise list to narrow down your list to the best options. Choose the safe crypto portfolio tracker after comparing and contrasting the various options given below. 
What does a crypto portfolio tracker imply?
A portfolio tracker is an application or a website that helps you keep track of your investments and check how their values are rising or falling. 
These tools help you track your coin's value and other information by linking them to digital wallets and become a unified platform for all your portfolio needs. If you are a trader who has multiple crypto coins in your wallet, this is an essential tool for you,
Various trackers can also work as a crypto exchange platform, so you can both trade and track at once. This is done by rendering a wallet key to you for exchanges of cryptocurrencies. Hence, you can buy or sell your crypto that is enabled by the platform without much hassle. You should not hold your crypto coins in the exchange for a long time, as it is the most attacked platform by hackers. Hence, a portfolio tracker is the most convenient and safe option. 
You can find a number of features across multiple safe crypto portfolio trackers as per your needs. Some help you employ different kinds of bots to aid in trading while others enable you to buy or sell cryptocurrency of various choices. Hence, you have to compare what you want, with what is available to find the best fit for your trading needs. 
Points to consider while choosing a crypto portfolio tracker
Though the features of each crypto portfolio tracker vary and serve a different group of traders, the following are the 3 things you should always keep in mind while choosing a tracker for your cryptocurrencies:
A concise layout and design
To have a portfolio tracker means to keep check of all your cryptocurrencies without any hassle. An ideal portfolio tracker will clearly display your portfolio at ease. The tracker should not be complicated to maneuver over different features and should have a clear distinction between all the features.
If a tracker cannot keep your cryptocurrencies safe then there is no point in entrusting it with your investments. The decentralized policy of blockchain makes it tedious to track where and how your crypto is distributed, and then it becomes difficult to track your money too. Hence, you should choose a very secure tracker. That is because the wallets are connected to your bank account. Hence, even a single attack from a hacker can lead to a security breach and loss of your money.
An expansive range of coins
A portfolio tracker should provide a single platform for all your cryptocurrency needs. Hence, you should choose one that helps you link different wallets and for different coins. 
If it lets you trade the coins on the platform, then it is a boon and you should immediately sign-up for such a crypto portfolio tracker. 
What is the Best Portfolio Tracker for Crypto?
The best portfolio tracker for crypto is Coinstats because you can track 1000 transactions and 10 wallet connections for only $3.49 per month. You can access it an unlimited number of times. If you want unlimited exchange connections, you need to pay only $13.99 per month.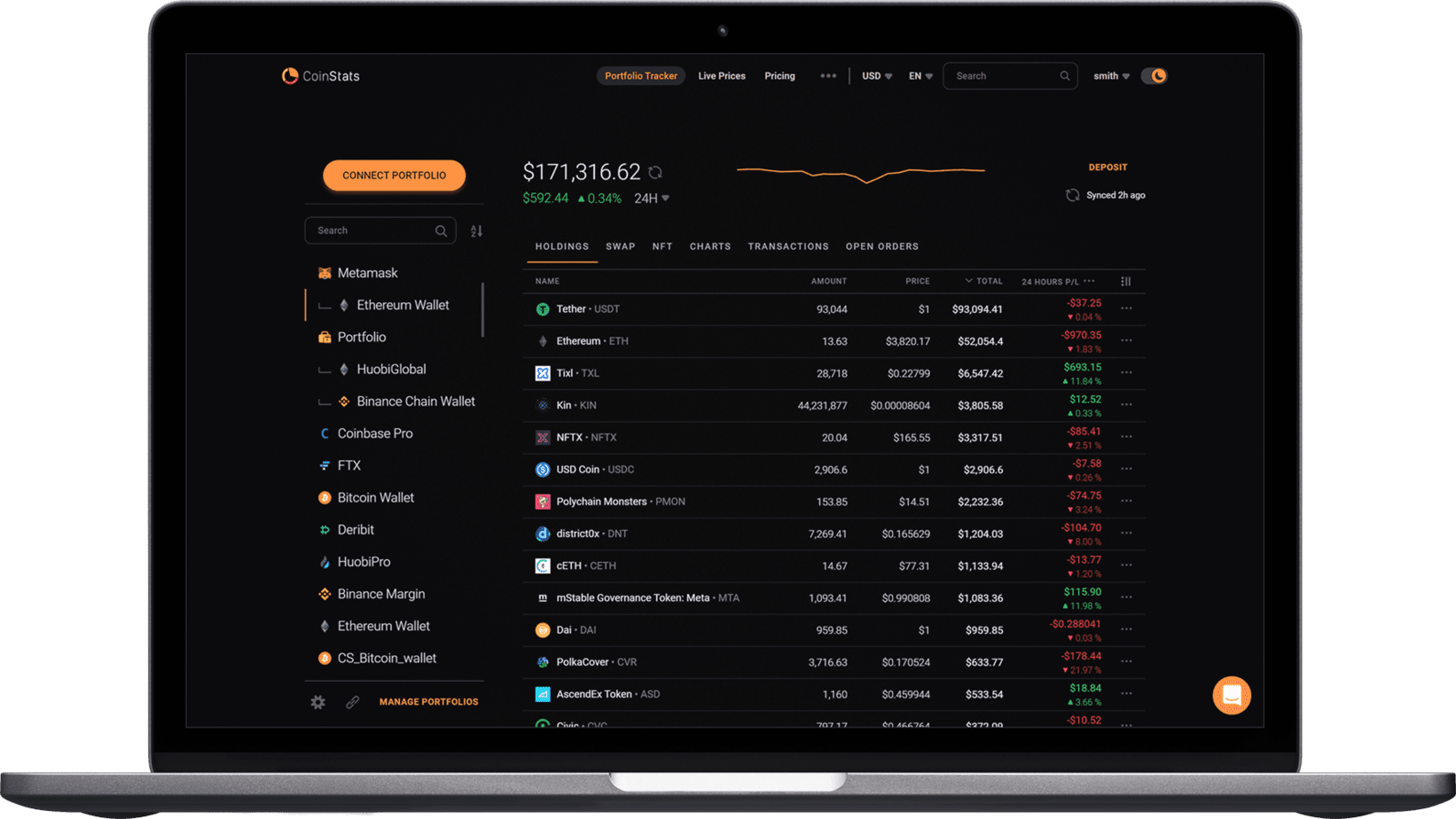 CoinStats
If you have a diverse crypto portfolio and Defi assets, this is your ideal choice for a safe crypto portfolio tracker. You have the option to link many digital wallets to choose from. These include:
Kucoin
MetaMask
Binance
Trust Wallet
Kraken
Bitstamp and 500+ others.
You can download their mobile application or contact their customer support team for inquiries and manage your crypto portfolio effectively.
Best Crypto Trackers – Coinstats alternative
Pionex crypto portfolio tracker

If you are a beginner in the crypto world, you should go for a portfolio tracker that serves your long-term goals. Hence, if you are looking to use the abilities of a trading bot without any strings attached, creating an account on Pionex is a good move. It is a free sign-up tool, and you can easily choose from your desired bot. 
The different bot alternatives are:
DCA (Dollar Cost Averaging) This bot helps to make reiterate purchases at fixed intervals to offset the impact of the volatility of the market. 

The Grid Trading Bot helps the investor to buy when the prices are low and sell when the prices are high within a stipulated bracket. 

If you want 5x leverage, you can utilize the Leverage Grid Bot. 

To keep the coins in check, the rebalancing bot helps. 

The Spot-Futures Arbitrage bot facilitates the retail investors to yield passive income for lesser risk, with a 15-50% return strategy. 

The Martingale Bot makes the DCA buy, it helps to take advantage of the volatile prices by selling once. 
The Pionex also comes with the Smart Trade terminal that aids the traders in deciding a take profit, stop loss, and trailing points. 
Pionex is the pioneer in the crypto trading world with the built-in trading bot. Hence, you can sell and buy the cryptocurrency while choosing from many of the bots options present on this platform. The maker-taker fee is a meager 0.05%. Hence Pionex is the best choice for crypto traders who want to utilize the programmability of the bots. 
Coin Market Manager crypto portfolio tracker
Coin Market Manager helps the crypto traders to journal and analyze their investments to gain more profits. With this tool, you can get a deeper understanding of the coins, get actionable insights, and also reach your goals better as a trader. 
This tool is a safe crypto portfolio tracker because it seamlessly links to your digital exchange account with a READ-ONLY API key. It is useful with Bybit, Deribit, BitMEX, FTX, Coinbase, Binance, and Bittrex. 
Kubera crypto portfolio tracker
Kubera is for investors to keep a track of all of their accounts on a unified platform. You only have to pay $15 monthly or $150 yearly for it. You can use this tool to connect your crypto wallets on a single platform easily. 
Vig.io crypto portfolio tracker
Vig-op is a great tracker that is beneficial for different types of investments. You can add ETFs, stocks, indices, options, movers, etc. Crypto is also an essential element that leads to more profits in your investments if done prudently. 
You can create a stock screener for your crypto investments, and easily track multiple investments with it. This platform also allows you to create comprehensive investment plans and improve your performance, and also keep you in check of the up-and-coming crypto-related news. 
Altrady crypto portfolio tracker
Altrady is for investors who want a platform where they can keep track, trade, and keep a check on their assets across various exchanges. It also comes with a 14-day free trial so you can test out your compatibility with it. 
Altrady is all the rage amongst crypto traders these days. You can use this terminal to buy and sell crypto across various exchanges and assess your growth with its portfolio manager. 
Delta crypto portfolio tracker
This is a free crypto portfolio tracker for people who are comfortable working for a platform that simply focuses on functionality.
The main contender of this tracker in the market is Blockfolio. However, the aesthetics and design of Delta are immaculate, which is dark mode and low-light for people with visual problems.
Sharesight crypto portfolio tracker
In Sharesight you can trade in:
Bitshare (BTS)

Bitcoin (XBT)

Litecoin (LTC)

Ethereum (ETH)

Ripple (XRP)

Monero (XMR)

Stellar (XLM)

Dash (DAS)
This platform keeps the prices up to date and keeps traces of even the changes that happen in 5 minutes. It also has a tax reporting and performance feature and enables you to create reports that help you keep up with Performance, Contribution Analysis, Future Income, and Portfolio diversity.
Be mindful of your crypto investments
Cryptocurrencies are holding a lot of potential in the market right now. And a rookie or an advanced player should all have a secure portfolio tracker with them to shield themselves from the volatility in the market. They should be judicious about what to buy and sell and keep different factors in mind while trading.