The world of cryptocurrencies and blockchain technology is a rapidly growing, ever-evolving space. As the crypto industry continues to expand, many investors are looking for new ways to capitalize on their investments. One of these methods is by calculating pips in cryptocurrency trading. This article will provide an overview of pip values in crypto markets and how they can be calculated.
If you want to learn how to count pips for various assets except for cryptos, visit our pages. For example, on our website, you can learn how to calculate pips on gold or how to count pips on silver.
Crypto Pips Calculator
How to Calculate Pips in Crypto?
To calculate pips on crypto, you must remember that a 0.01 difference in price is one pip. So, if crypto rises from 34.01 to 34.02, it is one pip. If the bitcoin price gains from 19000.94 to 19000.95 is one pip difference on BTCUSD (bitcoin).
If we trade one lot size of BTCUSD in MT4, one pip is $0.1.
If we trade one mini lot size of BTCUSD in MT4, one pip is $0.01.
If we trade one micro lot size of BTCUSD in MT4, one pip is $0.001.
I will show one experiment – I will open three orders with different position sizes: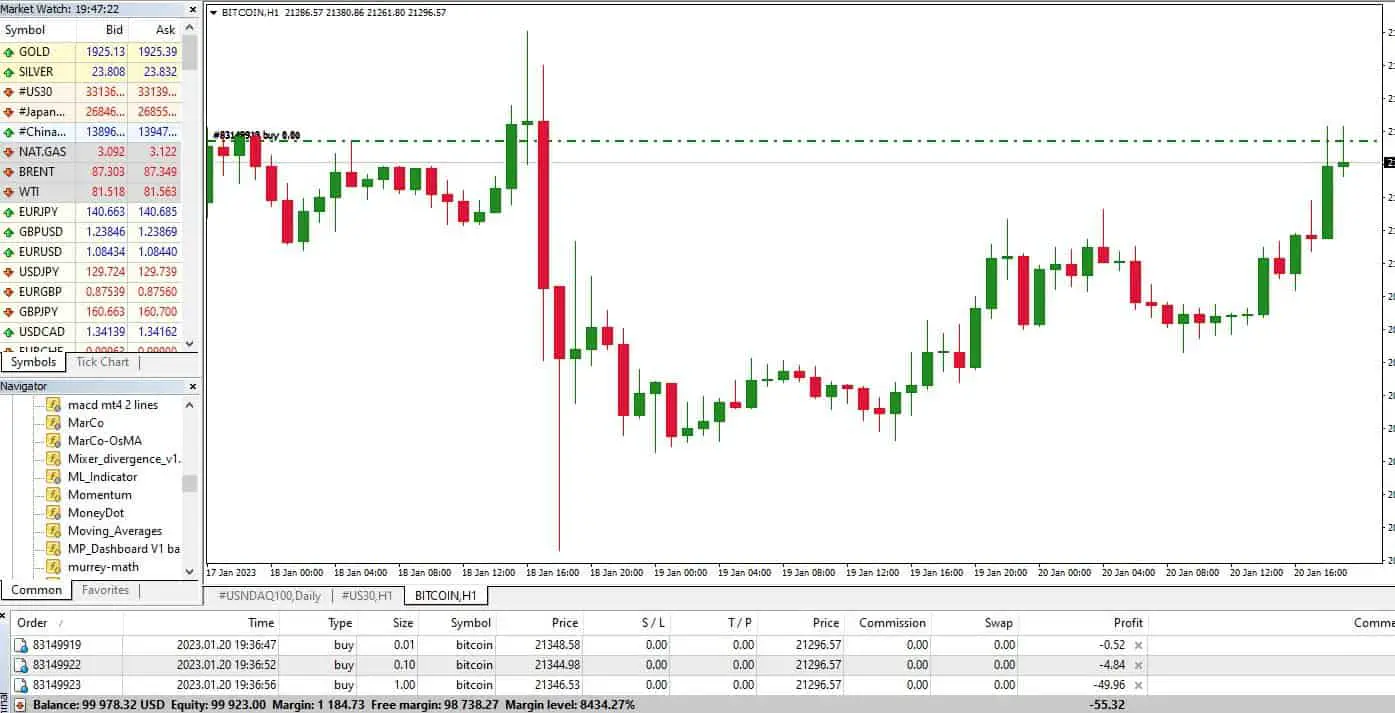 Now I will show how we can calculate pips on Bitcoin example: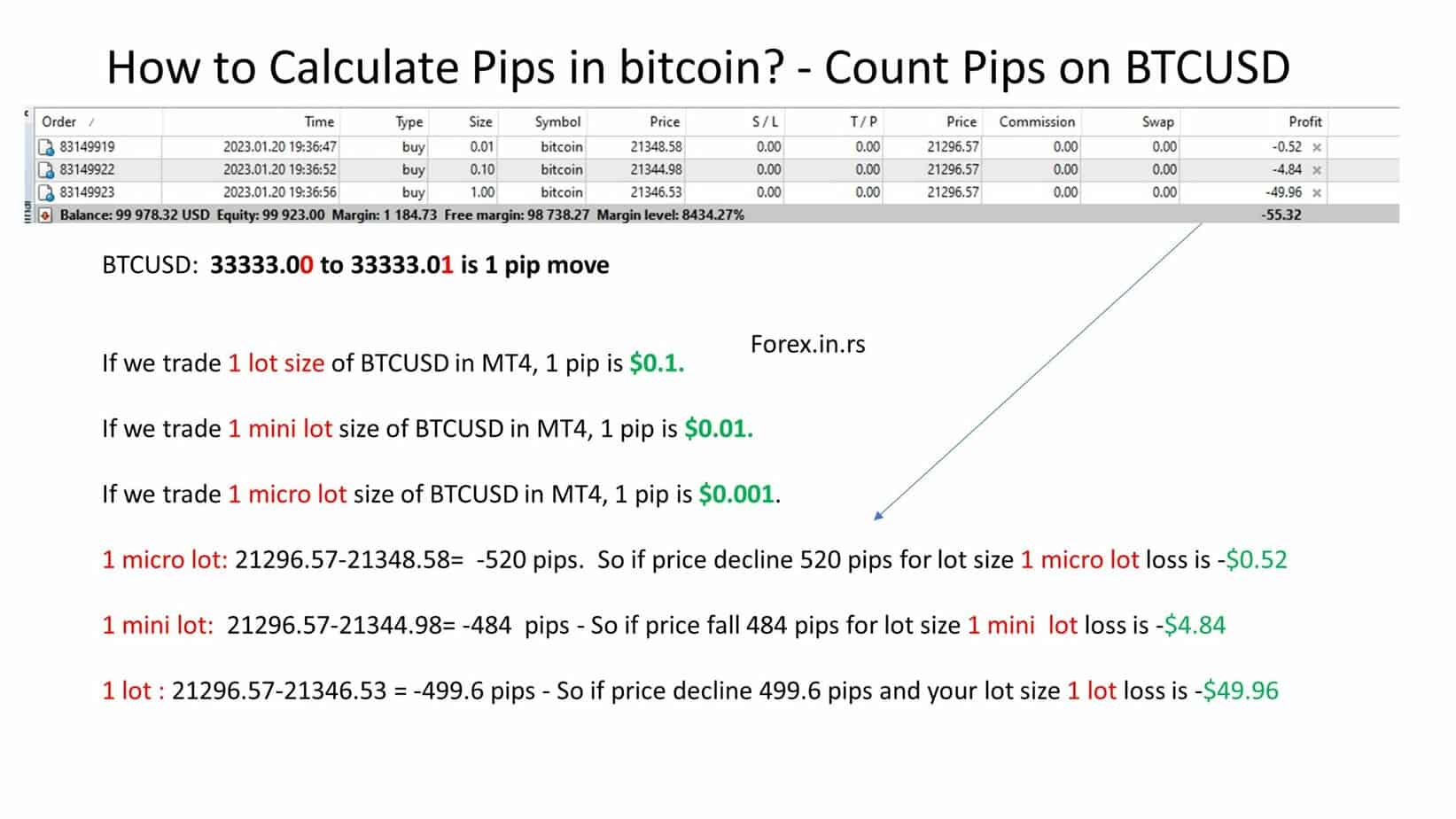 One micro lot: 21296.57-21348.58= -520 pips. So if the price decline 520 pips for lot size one micro lot loss is -$0.52
One mini lot: 21296.57-21344.98= -484 pips – So if the price falls 484 pips for lot size, one mini lot loss is -$4.84
One lot: 21296.57-21346.53 = -499.6 pips – So if the price decline 499.6 pips and your lot size one lot loss is -$49.96
The same thing is if we calculate pips on Etherium: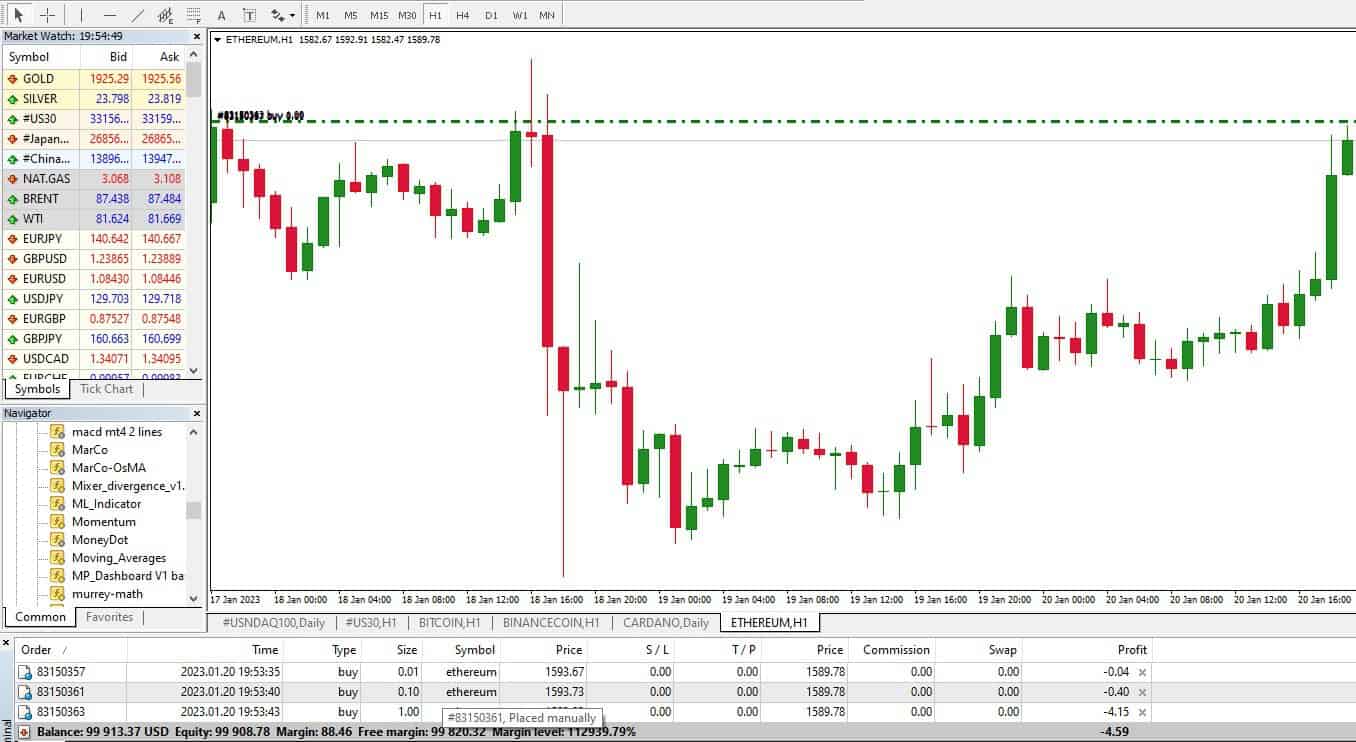 Finally, the best way is always to try to trade on a demo account to check position sizes. Some brokers can increase pips value and the number of dollars so it can be ten times bigger risk. Currently, more than 95% of all trades in the crypto market are on Bitcoin and Ethereum, which is the most considerable volume and best liquidity.
Please read our article on how to sell Pi coins.