Cryptocurrency is one of the most misunderstood and volatile securities that you can trade. It is a new instrument. Though it is believed to have been invented in 2009, cryptocurrency was under the spotlight throughout 2017. This was because of a sudden spike in the value of Bitcoin. In addition to that, other coins like NEM and Ardor were also gaining popularity. This sudden appreciation in the value of cryptocurrency highlighted its volatility and attracted conventional financial institutions' interest.
This popularity reached a different height when CBOE, NASDAQ, and CME announced that they would be listing futures contracts in the most popular crypto, Bitcoin. In 2017, the price of Bitcoin increased by 1500%. Traders were eager to invest in crypto, which led to a growing demand for the establishment of crypto hedge funds. Till 2016, there were just a few crypto hedge funds that grew to nearly 120 within the next year.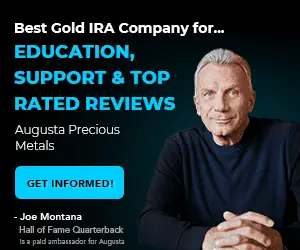 Volatile instruments are tricky to understand, but you can earn a considerable profit once you are educated enough to understand their price movements. More traders now want to employ this instrument. You can deal with crypto by holding, mining, or trading it. However, let us warn you that the mining algorithms of this instrument continuously become complex. Not everyone can do it. Newcomers feel intimated. This is one of the most crucial reasons why setting up a crypto fund was the need of the hour.
What do You Understand by a Cryptocurrency Hedge Fund?
A cryptocurrency hedge fund refers to a portfolio that contains a variety of different digital assets, cryptocurrencies. One or a few individuals usually manage it. Investors and traders can buy these funds to share in the profits as the value of the fund grows.
Anyone can initiate these funds. They need to introduce new crypto that can be offered to the investors and earn more profits. These funds can be public, private, or hedge.
These funds provide the necessary exposure to the investors about the cryptocurrency. These funds can also support new ventures looking out to enter the market by using blockchain technology or updating the existing methods of how these currencies are mined and validated.
Crypto Fund Set-Up – All You Need to Know
A crypto fund set-up might not be as straightforward as you might expect. If you wish to start your own fund, keep in mind the following factors:
The primordial reason for starting this fund is to provide a platform for investors to trade crypto. Therefore, before you invest in your fund, do your research to check if the investors will be interested in participating in your fund or not.

The next aspect is identifying the sources of investment and how you will strategize these investments for maximum benefit.

Never underestimate the legalities involved in the trading market, especially in cryptocurrency. Refer to professionals and make sure to put all the agreements into place.

The regulatory requirements issued by regulatory bodies like CFTC, SEC, and IRS, constantly updated. Make sure that your fund's operations comply with all the rules and regulations. These regulations are subject to change and vary from country to country. You need to work by these regulations; else, you will be shut down.

Infrastructure demands considerable investment. Keep that in check.

Consult a professional to understand the tax ramifications that are associated with crypto funds. In some countries, like Luxembourg and Switzerland, the tax laws related to crypto are more relaxed.

It would help if you also devised a way to manage the volatility that comes complimentary with crypto trading. 

Finding ways to manage the risk and volatility involved in the trading of cryptocurrencies is also needed. This could include trading in futures.
Be practical in your approach while starting a crypto hedge fund. Know about all the risks and liabilities that will become a part of your journey. One must be certain about the legal aspects of opening a crypto fund. You need to follow every rule to the word. It is also advised to have a professional lawyer and a chartered accountant by your side. They will ensure that your hedge fund stays on the legal side and does not get into any trouble.