Algorithmic trading or Algo trading, including using Expert Advisors (EAs), has dramatically changed the landscape of forex trading. This technological evolution has allowed traders to design and implement trading strategies that can be executed automatically without continuous manual intervention. Among many forex brokers that support algo trading, HF Markets stands out as a leading choice. Here's why.
What is the Best Forex Broker for Algo Trading?
HF Markets is the best broker for algo automated trading because it offers a zero-spread account with a small commission ($0.03 commission per 1 micro lot size), which is beneficial for algorithmic trading and Expert Advisors. Additionally, HF Markets explicitly allows automated trading and scalping.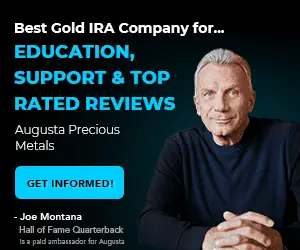 Please read the HF markets review to learn more about HF markets accounts.
Please see a screenshot from the HF Markets website where it is allowed automated trading and scalping:
At the core of its appeal to algorithmic traders, HF Markets offers a zero-spread account accompanied by a low commission structure. Traders are charged just $0.03 commission per micro lot size (1,000 units of the base currency), which is highly favorable for algo trading. This zero-spread environment eliminates the uncertainty of fluctuating spreads, making transaction costs predictable. This predictability is especially beneficial for high-frequency strategies like scalping, which rely on tight spreads and low transaction costs to be profitable.
HF markets advantages for automated trading
Zero-Spread Account: HF Markets offers a Zero Account, which features spreads starting from 0 on Forex and Gold. This can be particularly advantageous for high-frequency algorithmic trading strategies that rely on tight spreads for profitability.
Low Commission: The broker charges a low commission of $0.03 per micro lot size (1,000 units of the base currency). This transparent and predictable cost structure is ideal for automated trading where the frequency of trades is typically high.
High Leverage: HF Markets offers high maximum leverage of 1:2000. This allows traders to open more prominent positions with a relatively small deposit, thus maximizing the potential returns from successful trades.
Fast Execution: The broker offers fast execution with a ping time between 72 and 77 ms on the MT4 and MT5 platforms. Quick execution times are crucial for automated trading systems, particularly during volatile market periods.
Support for Expert Advisors (EAs): HF Markets supports and encourages using Expert Advisors on the MetaTrader 4 platform, enabling traders to automate their trades based on specific criteria.
Backtesting Capabilities: HF Markets allows traders to backtest their strategies on the MT4 platform before going live. This feature is handy for refining and validating automated trading strategies.
Scalping Permitted: HF Markets permits scalping, a high-frequency trading strategy often used with automated trading systems.
Safety Measures: HF Markets ensures the safety of its traders with strict pre-trade compliance checks for all EAs and the segregation of client deposits from company funds.
Wide Range of Trading Instruments: HF Markets allows automated trading across various instruments, providing traders with diverse opportunities for algorithmic trading. HF markets broker offers more than 1200 trading instruments.
Support for Expert Advisors and Scalping
HF Markets does not only allow but encourages the use of Expert Advisors on their MetaTrader 4 platform. The platform's robust support for EAs means traders can automate their trades based on predefined criteria. An EA can be set to open and close trades at specified levels or times, enabling the trader to seize market opportunities even when they aren't actively monitoring their account.
The platform also accommodates scalping strategies, which involve making numerous trades within short time frames to profit from small price changes. Scalping can be particularly effective when combined with algorithmic trading and EAs.
Optimized for MetaTrader 4
HF Markets has optimized its infrastructure for the MetaTrader 4 platform, known for its advanced capabilities in automated trading. With HF Markets, traders can backtest their strategies before going live, a feature critical for validating the effectiveness of an algorithm. MT4 also grants access to millions of indicators and scripts, which can complement the strategies implemented in EAs.
Moreover, HF Markets' MT4 platform provides a sandbox mode for practicing strategies without risking real money. This feature is excellent for traders new to automated trading, offering them a safe environment to test their system before deploying it in the live market.
Safety and Compliance
At HF Markets, trader safety is paramount. To ensure security, all EAs undergo strict pre-trade compliance checks before they are allowed onto the platform. By international regulations, all deposits with the broker are segregated from company funds. This segregation guarantees the safety of client money, protecting traders' capital from any adverse situations the company might face.
Final Thoughts
While the benefits of algorithmic trading with HF Markets are clear, it's essential that traders fully understand the operation of these systems. It is crucial to research any software planned for use before going live with trading. If used wisely, automated trading solutions such as the EAs offered by HF Markets can be a powerful tool in a trader's arsenal.
Automating trades opens up a new realm of possibilities, allowing traders to participate in the market in ways that manual trading cannot match. The low commissions, advanced features, and strong commitment to trader safety make HF Markets a prime destination for traders looking to embrace the benefits of algo trading.
Please, if you want to choose some other broker for automated trading, this is our recommendation list: