In the fast-paced world of forex trading, staying up-to-date with the latest economic news (see our calendar) is paramount to success. Financial news can significantly affect currency prices, thereby creating potential trading opportunities. This phenomenon is known as news trading. However, selecting a forex broker that caters effectively to this strategy can be challenging. This article argues that HF Markets is the best forex broker for news trading and elaborates on why.
What is The Best Forex Broker for News Trading?
The best forex broker for news trading is HF Markets because it offers zero-spread accounts immune to intense volatility during the news. Zero spread account has around $3 pet lot fixed commission (USD 0.03 per 1 micro lot.), so, during the news, you will not lose money because of wild spreads.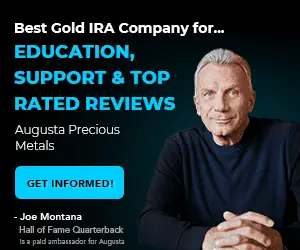 VISIT HFM
Please see the screenshot for zero spread account for news trading: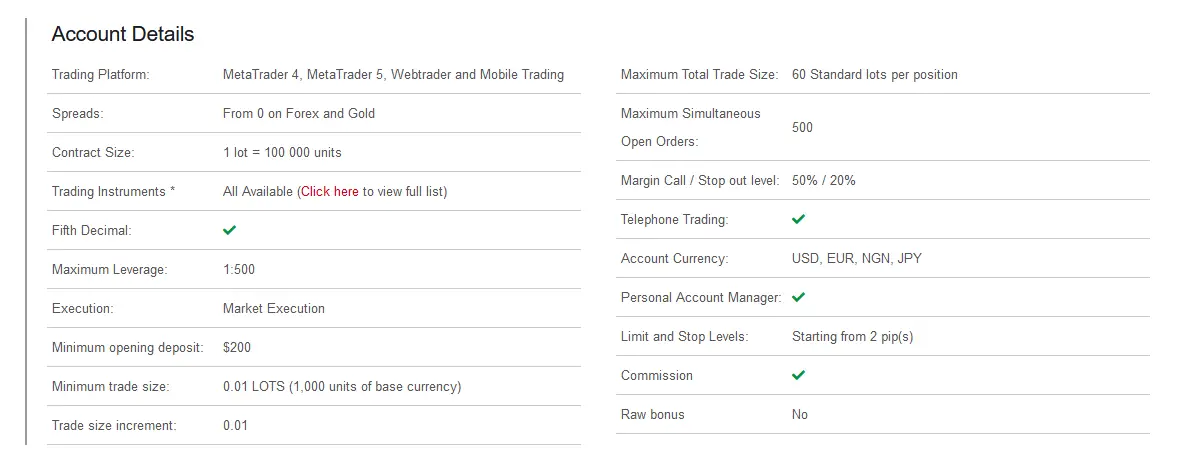 During high-impact news events, the forex market experiences intense volatility, often leading to widening spreads. Spread, the difference between the bid and ask prices, can heavily affect a trader's profitability, particularly during these volatile periods.
In response to this challenge, HF Markets offers the Zero Spread Account, which, as the name implies, has virtually no spread. Instead of the traditional spread, traders are charged a fixed commission of around $3 per lot (or $0.03 per micro lot). This feature is a significant advantage during news releases as the cost of trading doesn't spike with the spread, thereby protecting traders from unexpected losses due to erratic spread changes.
Key Characteristics of the HF Markets Zero Account
Trading Platforms: The Zero Account supports various platforms, including MetaTrader 4, MetaTrader 5, Webtrader, and Mobile Trading, offering trading flexibility.
Zero Spreads: The Zero Account is characterized by zero spreads on forex and gold trading. Traders are instead charged a fixed commission depending on the trade size.
Contract Size and Trading Instruments: The standard contract size for the Zero Account is one lot (equivalent to 100,000 units), and the account provides access to all available trading instruments.
Leverage and Execution: The Zero Account offers a high leverage ratio of up to 1:2000 and operates on a Market Execution basis for efficient order execution.
Account Specifications: The Zero Account requires no minimum deposit and allows a minimum trade size of 0.01 lot (1,000 units of the base currency). The trade size can be incremented by 0.01, and traders can hold a maximum of 60 standard lots per position and 500 simultaneous open orders.
Margin Call and Stop Out Level: For the Zero Account, the margin call level is set at 50% and the stop out level at 20% to manage trading risk.
Account Currency and Commission: Account currencies can be USD, EUR, NGN, and JPY. Instead of spreads, a fixed commission is charged per trade size (e.g., a round turn commission for 1,000 units is $0.06, for 10,000 units, it's $0.6, and for 100,000 units, it's $6).
Swap-Free Feature: The Zero Account offers a swap-free feature, catering to traders observing Islamic finance principles.
Speed is of the essence in news trading. The ability to execute trades quickly can be the difference between capitalizing on a news-triggered market movement and missing the opportunity. HF Markets provides swift trade execution, ensuring traders can take full advantage of short-lived opportunities during significant news releases.
If you trade the news, check the best forex news websites and videos below:
Advanced Trading Platforms
HF Markets provides access to the industry-leading MetaTrader 4 and MetaTrader 5 platforms. These platforms offer advanced charting tools, numerous technical indicators, and, crucially for news traders, financial news updates in real time. By providing economic news directly on the trading platform, HF Markets enables traders to react to market-moving news swiftly.
News trading requires fast and efficient trading platforms due to the market's highly volatile nature during news releases. The speed of the trading platform is often evaluated by its "ping" time, which is the time it takes for a request from the trader's computer to reach the broker's server and for a response to be sent back.
Key points about the speed for news trading of HF Markets MT4 and MT5 platforms include:
High-speed Execution: HF Markets offers high-speed trade execution on MetaTrader 4 (MT4) and MetaTrader 5 (MT5) platforms. This rapid execution allows traders to capitalize on price movements quickly during news releases.
Ping Time: The "ping" time for the MT4 platform at HF Markets ranges from 72 to 77 milliseconds (ms). This is a relatively fast ping time, especially considering that anything below 100 ms is generally considered reasonable in forex trading. This quick server response time is critical for news traders as it allows for near-instantaneous trade execution, reducing the risk of slippage.
Advanced Technology: Both MT4 and MT5 platforms at HF Markets utilize advanced technology and servers close to the primary data centers. This proximity helps to decrease latency and provides faster trade execution times.
Optimization for News Trading: The MT4 and MT5 platforms at HF Markets are optimized for news trading. The platforms offer real-time news feeds and economic calendars, which allow traders to stay updated with market news and quickly execute trades based on the latest information.
Trade Processing: HF Markets uses a Market Execution model, which means trades are executed at the best available price in the market at the time of execution. This can be particularly beneficial during news events when prices can rush.
Stability: Both MT4 and MT5 platforms at HF Markets provide a stable trading environment, even during high volatility, such as significant news releases. This stability is crucial for news traders who must rely on the platform's performance during these crucial moments.
Comprehensive Education and Analysis Tools
HF Markets goes above and beyond to equip traders with the knowledge and tools for effective news trading. The broker offers comprehensive educational resources, including webinars, tutorials, and e-courses that cover a range of topics, including news trading strategies. Moreover, HF Markets provides market analysis tools that can help traders understand the potential impact of news on different currency pairs and other assets.
HF Markets offers a wealth of educational tools designed to aid novice and experienced traders in expanding their forex trading knowledge and hone their trading skills. Here are the key advantages of these educational resources:
Forex Trading Webinars: Live webinars provide interactive learning opportunities where traders can ask real-time questions and get immediate answers. This offers a dynamic and engaging learning experience.
Over 20 Educational & Tutorial Videos: These videos cover various topics, from basic trading concepts to advanced strategies. The visual and auditory nature of videos can make complex topics easier to understand.
Over 30 Recorded Forex Videos: These on-demand videos allow traders to learn independently and review the content as needed. It ensures flexibility in learning.
Daily Market Analysis: Regular market analysis helps traders understand current market conditions, trends, and potential trading opportunities. It is a valuable tool for developing market insight and making informed trading decisions.
HFM eCourse in Forex: This comprehensive online course provides structured learning about forex trading, from fundamental concepts to advanced strategies. It allows traders to build a solid foundation in forex trading knowledge.
Forex FAQs: This resource answers common questions about forex trading. It is a quick reference guide that can clarify doubts and enhance understanding of various aspects of forex trading.
Global Economic Releases: Keeping current with global economic releases helps traders understand the macroeconomic factors influencing currency price movements. This knowledge is critical in both fundamental analysis and news trading.
Attractive Trading Conditions Across Various Accounts
As highlighted in previous sections, HF Markets offers competitive spreads and high Leverage (up to 1:2000) across multiple account types, including the HF Micro Account, HF Zero Account, HF Premium Account, HF Premium Pro Account, and the HF Islamic Account. These attractive trading conditions also extend to news trading, further cementing HF Markets' position as a leading broker for news trading.
In the fast-paced world of forex trading, news events are crucial, causing sudden market volatility and price swings. Among the many factors, traders must consider when selecting a forex broker for news trading, two stand out: leverage and spread. HF Markets, a leading forex broker, offers favorable Leverage and spread conditions, making it an excellent choice for news traders.
HF markets Leverage
In forex trading, leverage refers to using borrowed funds to increase one's trading position beyond what would be available from their cash balance alone. HF Markets offers exceptional maximum leverage of up to 1:2000. This high Leverage allows traders to open prominent positions with a relatively small deposit, potentially increasing their returns.
HF Markets offers 1:1000 Leverage for micro account users. Additionally, users that trade on Premium and Zero-spread accounts have 1:500 Leverage. However, if you want to invest, then for PAMM accounts, Leverage is 1:300, and for HF copy accounts, 1:400.
However, it's crucial to understand that while high Leverage can magnify profits, it can also amplify losses. Therefore, risk management is essential when trading with Leverage, particularly during news events when price movements can be swift and unpredictable.
HF markets Spread
 HF Markets offers a Zero Account with zero spreads and a commission small as 0.03 for one micro lot of trading. During news events, the market experiences heightened volatility, which can cause spreads to widen significantly. With a zero-spread account, traders are immune to this widening spread. They only need to pay the fixed commission, enabling more predictable transaction costs and potentially increasing profitability during news events.
In conclusion, HF Markets provides optimal trading conditions for news traders, with high Leverage and zero spreads. However, as with all trading strategies, news trading requires a thorough understanding of the markets and careful risk management. HF Markets supports traders on this journey, offering a wealth of educational resources and advanced trading platforms.
VISIT HFM
6. Reliable Financial Regulation
HF Markets is regulated by several respected financial authorities worldwide, including the UK's Financial Conduct Authority (FCA) and the Cyprus Securities and Exchange Commission (CySEC). This regulation assures traders that they are dealing with a reliable and trustworthy broker, an essential consideration for those trading around news events when fast deposits and withdrawals can be crucial.
Conclusion
HF Markets offers a well-rounded service, making it an excellent choice for news trading. Zero Spread Account, rapid trade execution, advanced trading platforms, comprehensive educational resources, competitive trading conditions, and solid regulatory oversight create an environment where news traders can thrive. As with any form of trading, potential news traders should understand the risks involved and consider their financial objectives and risk tolerance before entering the forex market.
Additionally, I tried zero spread accounts in Exness and IC Markets forex broker. Therefore, please check all other forex brokers from this list that can be used for news trading as well: