There are a lot of errors in the Metatrader platform. Most often we can see "Common error" (error number 2) in the Metatrader platform.
The common error in the left down corner of the Metatrader platform is a signal that there are connection problems between platform and server account.

How to fix "Common error" in mt4:
1) Check the internet connection. There can be a problem with Wifi or cable internet or some anti-virus software for some time or any Internet security programs block internet connection of Metatrader and online server.
2) Enter the username, password and IP server address when you log in into Metatrader.If the internet connection is fine then the problem is login parameters. If username and password are OK very often the problem is the server IP address.
Inter to pick "Real 1" or "Demo" server you need to put full IP address (hotforex IP addresses example ).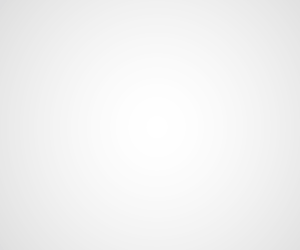 How to Login
Step 1: Open your MetaTrader 4 terminal.
Step 2: Click on file at the top left corner of the platform.
Step 3: Select login.
Step 4: Enter your login details.
Step 5: Enter the IP address (ask your broker for IP if you do not know) in the 'server' field.
Step 6: Click login.

If you do not have an IP address ask broker support to give you. Just ask them for example: "What is IP for Live 4 server? Then, they will help you.
This is something that very often we can see when we have problem to log in out Metatrader account.
Except "Common problem," there are a lot of MT4 errors.
Please see the list of the most common errors in Metatrader platform:
| Error | Error ID | Description |
| --- | --- | --- |
| ERR_NO_ERROR | 0 | No error returned. |
| ERR_NO_RESULT | 1 | No error returned, but the result is unknown. |
| ERR_COMMON_ERROR | 2 | Common error. |
| ERR_INVALID_TRADE_PARAMETERS | 3 | Invalid trade parameters. |
| ERR_SERVER_BUSY | 4 | Trade server is busy. |
| ERR_OLD_VERSION | 5 | Old version of the client terminal. |
| ERR_NO_CONNECTION | 6 | No connection with trade server. |
| ERR_NOT_ENOUGH_RIGHTS | 7 | Not enough rights. |
| ERR_TOO_FREQUENT_REQUESTS | 8 | Too frequent requests. |
| ERR_MALFUNCTIONAL_TRADE | 9 | Malfunctional trade operation. |
| ERR_ACCOUNT_DISABLED | 64 | Account disabled. |
| ERR_INVALID_ACCOUNT | 65 | Invalid account. |
| ERR_TRADE_TIMEOUT | 128 | Trade timeout. |
| ERR_INVALID_PRICE | 129 | Invalid price. |
| ERR_INVALID_STOPS | 130 | Invalid stops. |
| ERR_INVALID_TRADE_VOLUME | 131 | Invalid trade volume. |
| ERR_MARKET_CLOSED | 132 | Market is closed. |
| ERR_TRADE_DISABLED | 133 | Trade is disabled. |
| ERR_NOT_ENOUGH_MONEY | 134 | Not enough money. |
| ERR_PRICE_CHANGED | 135 | Price changed. |
| ERR_OFF_QUOTES | 136 | Off quotes. |
| ERR_BROKER_BUSY | 137 | Broker is busy. |
| ERR_REQUOTE | 138 | Requote. |
| ERR_ORDER_LOCKED | 139 | Order is locked. |
| ERR_LONG_POSITIONS_ONLY_ALLOWED | 140 | Long positions only allowed. |
| ERR_TOO_MANY_REQUESTS | 141 | Too many requests. |
| ERR_TRADE_MODIFY_DENIED | 145 | Modification denied because an order is too close to market. |
| ERR_TRADE_CONTEXT_BUSY | 146 | Trade context is busy. |
| ERR_TRADE_EXPIRATION_DENIED | 147 | Expirations are denied by broker. |
| ERR_TRADE_TOO_MANY_ORDERS | 148 | The amount of opened and pending orders has reached the limit set by a broker. |