Occasionally, you can see errors in the MT4 platform. One of the most frequent errors is off quotes MT4 error. Additionally, we often can see "Common error" (error number 2) in the Metatrader platform.
What is a Common Error in MT4?
An MT4 common error in the lower-right corner of the Metatrader platform is a signal error indicating a connection problem (slow internet connection or no connection) between the Metatrader platform and the server account.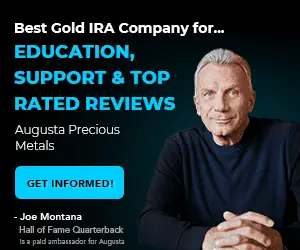 MT4 common error represents a connection problem in your Metatrader platform. To overcome this problem, you need to check the internet connection, the antivirus program, or your login details. However, a "common error" problem can sometimes happen if your broker has technical issues and you can not connect to your broker's account. In that case, it is not up to you anymore, and you need to wait for your broker to fix technical issues.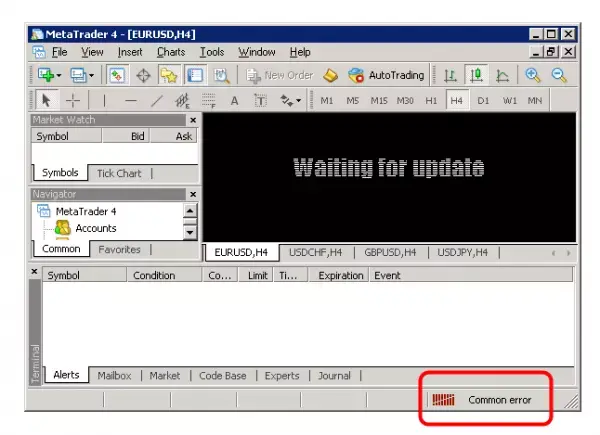 How to fix MT4 Common error on Desktop?
Check the internet connection. There can be a problem with Wi-Fi, cable internet, or some anti-virus software. Any Internet security programs block the internet connection of Metatrader and the online server. "Common error" and "off quotes" in MT4 are the most common errors.

You can use the "Troubleshooting problems"  in your Windows to check your internet connection (image above).
Enter the username, password, and IP server address when logging in to Metatrader. If the internet connection is fine, then the problem is login parameters. If the username and password are OK, the problem is often the server IP address. Inter to pick "Real 1" or "Demo" server, you need to put the full IP address (hotforex IP addresses example ).
Check the antivirus program on your computer. If your antivirus blocks the Metatrader platform, you can not log in to your account, and you can see "Common error" at the right bottom of the MT4 platform. Go to the Control panel and then choose Control Panel\System and Security\Windows Defender Firewall\Allowed apps. Check if the MetaTrader app has allowed private and public internet access (see image below).
I created one video related to this problem. Please watch this video below to see how to fix the common error MT4 problem:

How to Login properly in MT4?

Step 1: Open your MetaTrader 4 terminal.
Step 2: Click on the file at the top left corner of the platform.
Step 3: Select login.
Step 4: Enter your login details.
Step 5: Enter the IP address (ask your broker for IP if you do not know) in the 'server' field.
Step 6: Click login.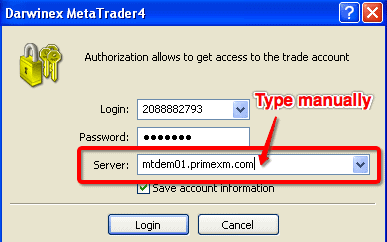 If you do not have an IP address, ask broker support to give you. Ask them, for example: "What is the IP for the Live four server? Then, they will help you.
We often see this when we have a problem logging in to the Metatrader account.
Common error Mt4 we can see on desktop computers and Common error mt4 app problem on mobile phones. The solution is the same. The user needs to check the internet connection, username, password, or IP and then connect without error.
How can the MT4 Common Error message be fixed if login details and server IP are correct?
In the case log-in details are Common correct errors can be fixed in this way:
Close all charts in MetaTrader and close the platform.
Restart the PC and then check do you have an excellent internet connection (for example, speed-test by Ookla and check internet connection quality using packet loss test).
Disable the antivirus program in a few minutes to check the MetaTrader platform in case the antivirus blocks MetaTrader software.
Run the MetaTrader platform and try to log in.
If it doesn't work again, try to create a new demo account and log in. If you succeed, then the problem is the login parameter.
Ask for help from your broker and ask again for server IP. Sometimes, different server IPs will solve the problem.
Operation parameters MT4
Sometimes because of a slow internet connection, traders can get in MetaTrader "Common error please verify operation parameters and try again later." In this case, you need to fix the internet connection or change the login IP. It would help if you asked your broker support to give you new IP for login. Usually, the problem is with a slow internet connection.
Metatrader 4 troubleshooting – MT4 errors list
Metatrader 4 is not responding.
Except for "Common problem," there are a lot of MT4 errors. Please see the list of the most common errors in the Metatrader platform:
| Error | Error ID | Description |
| --- | --- | --- |
| ERR_NO_ERROR | 0 | No error returned. |
| ERR_NO_RESULT | 1 | No error returned, but the result is unknown. |
| ERR_COMMON_ERROR | 2 | Common error. |
| ERR_INVALID_TRADE_PARAMETERS | 3 | Invalid trade parameters. |
| ERR_SERVER_BUSY | 4 | Trade server is busy. |
| ERR_OLD_VERSION | 5 | Old version of the client terminal. |
| ERR_NO_CONNECTION | 6 | No connection with trade server. |
| ERR_NOT_ENOUGH_RIGHTS | 7 | Not enough rights. |
| ERR_TOO_FREQUENT_REQUESTS | 8 | Too frequent requests. |
| ERR_MALFUNCTIONAL_TRADE | 9 | Malfunctional trade operation. |
| ERR_ACCOUNT_DISABLED | 64 | Account disabled. |
| ERR_INVALID_ACCOUNT | 65 | Invalid account. |
| ERR_TRADE_TIMEOUT | 128 | Trade timeout. |
| ERR_INVALID_PRICE | 129 | Invalid price. |
| ERR_INVALID_STOPS | 130 | Invalid stops. |
| ERR_INVALID_TRADE_VOLUME | 131 | Invalid trade volume. |
| ERR_MARKET_CLOSED | 132 | Market is closed. |
| ERR_TRADE_DISABLED | 133 | Trade is disabled. |
| ERR_NOT_ENOUGH_MONEY | 134 | Not enough money. |
| ERR_PRICE_CHANGED | 135 | Price changed. |
| ERR_OFF_QUOTES | 136 | Off quotes. |
| ERR_BROKER_BUSY | 137 | Broker is busy. |
| ERR_REQUOTE | 138 | Requote. |
| ERR_ORDER_LOCKED | 139 | Order is locked. |
| ERR_LONG_POSITIONS_ONLY_ALLOWED | 140 | Long positions only allowed. |
| ERR_TOO_MANY_REQUESTS | 141 | Too many requests. |
| ERR_TRADE_MODIFY_DENIED | 145 | Modification denied because an order is too close to market. |
| ERR_TRADE_CONTEXT_BUSY | 146 | Trade context is busy. |
| ERR_TRADE_EXPIRATION_DENIED | 147 | Expirations are denied by broker. |
| ERR_TRADE_TOO_MANY_ORDERS | 148 | The amount of opened and pending orders has reached the limit set by a broker. |