Metatrader login error is one of the most frequent problems for all traders. This is a widespread problem whether traders use the demo or live accounts.

MetaTrader login problem is an error that occurs in MT4 and MT5 platforms when the user types the wrong username or password or the wrong Metatrader server IP. The problem can be easily fixed because the Metatrader password can be easily changed, and support can quickly provide a MetaTrader IP address. Additionally, if the MetaTrader demo account expires after 30 days, the trader can open a new one.
Please watch my video on how to fix the MetaTrader Login problem:
If you make a mistake and provide the wrong login details, you will see an "Invalid account" message in the bottom right part of the MT4 platform.
How do we fix the MetaTrader login problem in MT4?
Check the internet connection because sometimes username, password, and IP can be correct. However, on your MetaTrader platthere form, it can be a problem with a Wi-Fi connection or cable internet connection or some anti-virus software for some time, or any Internet security programs block the internet connection of Metatrader and the online server.
Enter the username, password, and IP server address when you log in to Metatrader. Try to copy all letters and numbers without blank spaces. If the internet connection is excellent, then the problem is login parameters. If the username and password are correct, the problem is often the server IP address.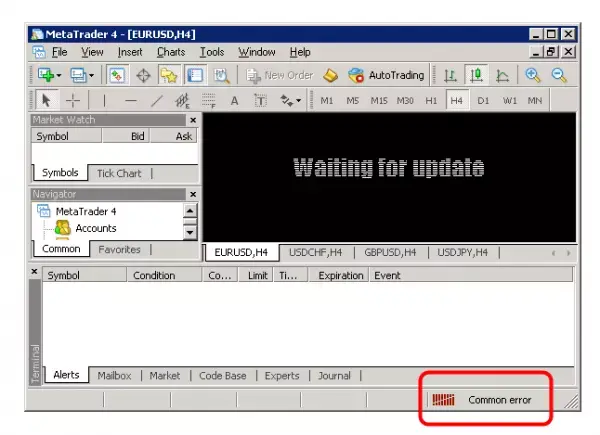 How to Login to MetaTrader

Step 1: Open your MetaTrader 4 or Metatrader 5 terminal.
Step 2: Click on the file at the top left corner of the platform.
Step 3: Select login.
Step 4: Enter your Metatrader account login details.
Step 5: Enter the IP address of the Metatrader platform (ask your broker for IP if you do not know) in the 'server' field.
Step 6: Click login.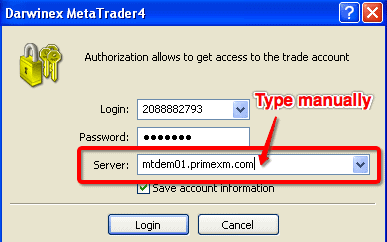 If you do not have an IP address, ask broker support to give you one. Ask them, for example, "What is IP for the Live 4, Live 1, or Live 3 server? Then, they will help you.
Always check if your demo account has expired and open a new one afterward.
MetaTrader 4 login problem Case Study
In this case study, we collect information about MT4 login problems. We tried to figure out the most common mistake traders make when they want to log into the platform.
Why can't I log into MetaTrader 4?
You can not log into the MT4 platform because of the wrong password, username, or Live/Demo server account. Additionally, you can log in if your broker locks your account because of inactivity or other circumstances.
MetaTrader 4 login problem can occur because of one of the following mistakes:
Wrong username (missing character or copied blank character)
Incorrect password (missing character or copied blank character)
Wrong Server IP or wrong server name
Your MetaTrader demo or live account is archived or closed
The problem exists because when you try copying your username and password from MT4 Mailbox or email, you usually copy HTML code. As a result, you will copy blank characters when you copy the text in HTML code.

For example, the password will get one additional character, and your login details will be wrong. This is the most common error.
The next most common problem is when a critical update happens in the MetaTrader 4 platform. Sometimes, you need the complete IP address to set into Server login details instead of only a short Server name so your MT4 account login works.
For example, instead of hotforex.com-demo01, you must put amsterdam1.ls1dc.dcglobalfarm.com:443. You must ask your brokerage company to help you with the server IP. Each account has its server that you need to know.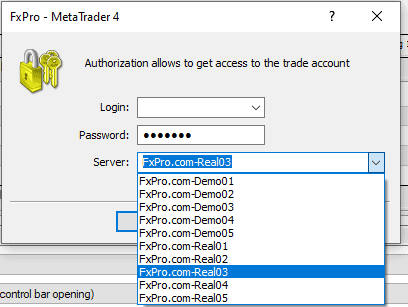 Usually, when you provide the incorrect login details, you will get an "Invalid account" message in the bottom right part of the MT4 platform.

Based on the forex.in.rs case study, we got the following results:
Traders have login problems in the MetaTrader 4 platform:
62% of all login problems result from a wrong password with a blank character or case-sensitive letters.
19% of all login problems are caused by unused accounts (MT4 account e, expired demo, or live account is archived).
9% of all login problems are caused because of the wrong username, usually because of case-sensitive letters.
The wrong server IP causes 10% of all login problems
MT5 login problem
MT5 login problems are caused by the wrong username, password, or server IP causes MT5 login problem IP. Usually, you will see in the bottom right corner 0 Kb as the sign that you are not logged into the platform and cannot make orders.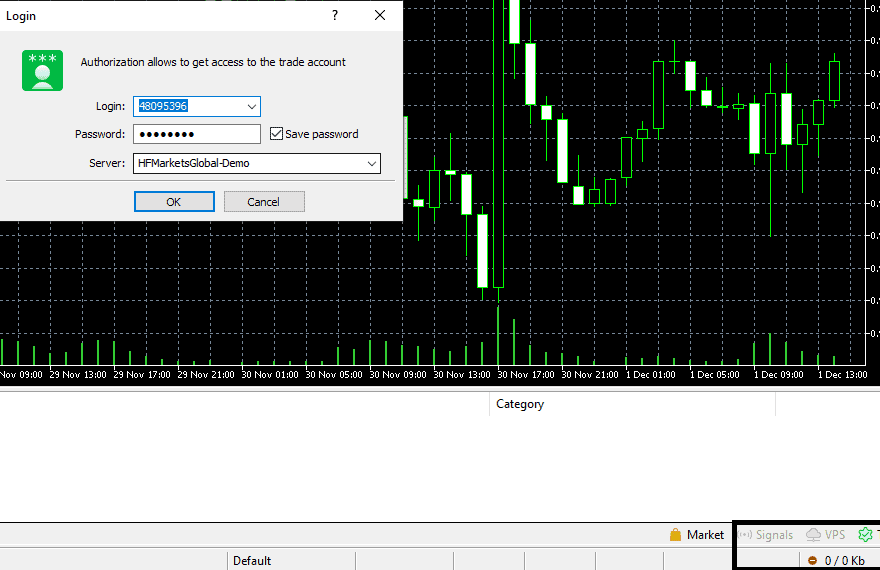 See the right bottom area on the image: MT5 login problem.
Metatrader 5 authorization failed error will appear if you use Android or IoS-based terminals if incorrect information is entered during a login attempt. Usually, the error is caused by the wrong blank character in the username or password, the wrong capital letter (letters are case-sensitive), or your account being disabled.
MT5 accounts can be disabled (MetaTrader 5 demo account not working) if you use an MT5 demo account because of the inactivity (more than 30 days) or if your live account is archived and you need to reactivate from the broker's side.
MetaTrader Login Problems List
If your MetaTrader 5 demo account is not working,
there could be various reasons behind it. Here are some troubleshooting steps you can follow to resolve the issue potentially:
Check Your Internet Connection:

Ensure that your internet connection is stable.
Try accessing other websites or services to see if the problem is limited to MT5.

Restart MT5:

Close the application and then reopen it. Sometimes, simple restarts can solve many technical glitches.

Check Server Connection:

Look at the bottom right corner of the MT5 platform. If you see a red or yellow triangle, there is a problem with the connection. A green status indicates you are connected.
Hover over the bars in the bottom right corner. This will display your connection status and ping time to the server.

Re-login to Your Demo Account:

Navigate to the "File" menu and select "Login to Trade Account."
Ensure you're using the correct server (usually, there's a list of demo servers).
Enter your demo account login and password again.

Check for Updates:

Older software versions might have issues that have been resolved in newer releases. Check if there's an update available for MT5 and install it if there is.

Reinstall MT5:

Uninstall the platform from your device.
Download the latest version from the official website or your broker's website.
Install the application and log in with your demo account credentials.

Contact Support:

Get in touch with the support team of your broker. They might be aware of any server issues or can provide guidance specific to their platform.

Check for Platform Messages:

The platform often provides error messages or notifications about server maintenance, expired demo accounts, or other issues. Navigate to the "Terminal" window and check the "Journal" and "Mailbox" tabs for any relevant messages.

Create a New Demo Account:

Sometimes, demo accounts can expire or face other issues. You can create a new demo account to see if the problem persists.

Try a Different Broker:

If you're still facing issues and cannot connect, it might be an issue with the broker's server. Consider creating a demo account with a different broker and see if you can connect using their MT5 platform.

Firewall and Antivirus Check:

Ensure that your firewall or antivirus software isn't blocking MT5. You might need to add MT5 as an exception in your security software settings.

Proxy Settings:

If you're using a proxy server, ensure the settings are correct. Navigate to "Tools" > "Options" > "Server" > "Proxy" to configure or turn off proxy settings.
Conclusion

MetaTrader login issues can arise from internet glitches, outdated software, or broker-side snags. A step-by-step troubleshooting approach often helps pinpoint and solve the root cause. If persistent troubles continue, consulting with the broker's support or pondering a platform switch for smoother sailing might be a sign.