XM is a reputable forex and CFD broker that provides online trading services to retail and institutional clients worldwide. Founded in 2009, XM is part of the Trading Point Group, a conglomerate of financial companies. The broker is regulated by multiple financial authorities, including the Cyprus Securities and Exchange Commission (CySEC), the Financial Conduct Authority (FCA) in the UK, and the Australian Securities and Investments Commission (ASIC).
XM offers a wide range of financial instruments for trading, including forex currency pairs, commodities, precious metals, equity indices, cryptocurrencies, and energies. Traders can access these markets through various trading platforms, including the popular MetaTrader 4 (MT4) and MetaTrader 5 (MT5) platforms.
We've listed seven steps to trade on the XM MT4 and MT5 platforms. More details you can read in our XM review.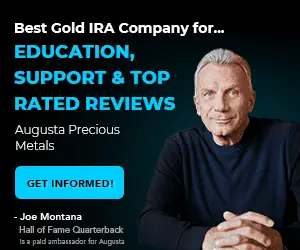 How to trade on XM?
To start trading on XM forex broker, traders need to follow a few simple steps:
Open an XM account: The first step is to open an account with XM. This process usually takes only 1 to 3 minutes to complete. Traders can visit the XM website and click the "Open an Account" or "Register" buttons to initiate the account opening process.
Please select the preferred account type: Once the XM account is created, traders must choose the one that best suits their trading needs. XM offers various accounts, such as Micro, Standard, and XM Zero accounts, each with different features, trading conditions, and minimum deposit requirements.
Submit the required documents: To comply with regulatory requirements and ensure the security of funds, XM requires traders to submit certain documents for account verification. These documents typically include proof of identity (ID copy) and proof of address (POA). Traders are usually given 24 hours to submit these documents.
Make a deposit: After verifying the account, traders must deposit to fund their XM trading account. XM offers multiple payment methods for deposits, including bank wire transfers, credit/debit cards, and various electronic payment systems. Try the Skrill payment method on XM. Instant deposit options are also available for specific payment methods.
Log in to the Client Portal: With the deposit; traders can log in to the XM Client Portal using their account credentials. The Client Portal is a secure online platform where traders can manage their accounts, make additional deposits or withdrawals, and access various account services.
Install the trading platform: XM supports popular trading platforms such as MetaTrader 5 (MT5) and MetaTrader 4 (MT4). Traders must choose their preferred platform and download/install it on their device (desktop, mobile, or web-based). These platforms provide comprehensive tools and features for analyzing markets, executing trades, and managing positions.
Start trading: Once the platform is installed and launched, traders can log in using their XM account credentials. They can then access the financial markets, view live price quotes, analyze charts, place trades, and monitor their positions. With all the necessary steps completed, traders are now ready to start trading on the XM platform.
VISIT XM
Step 1 is to start registration: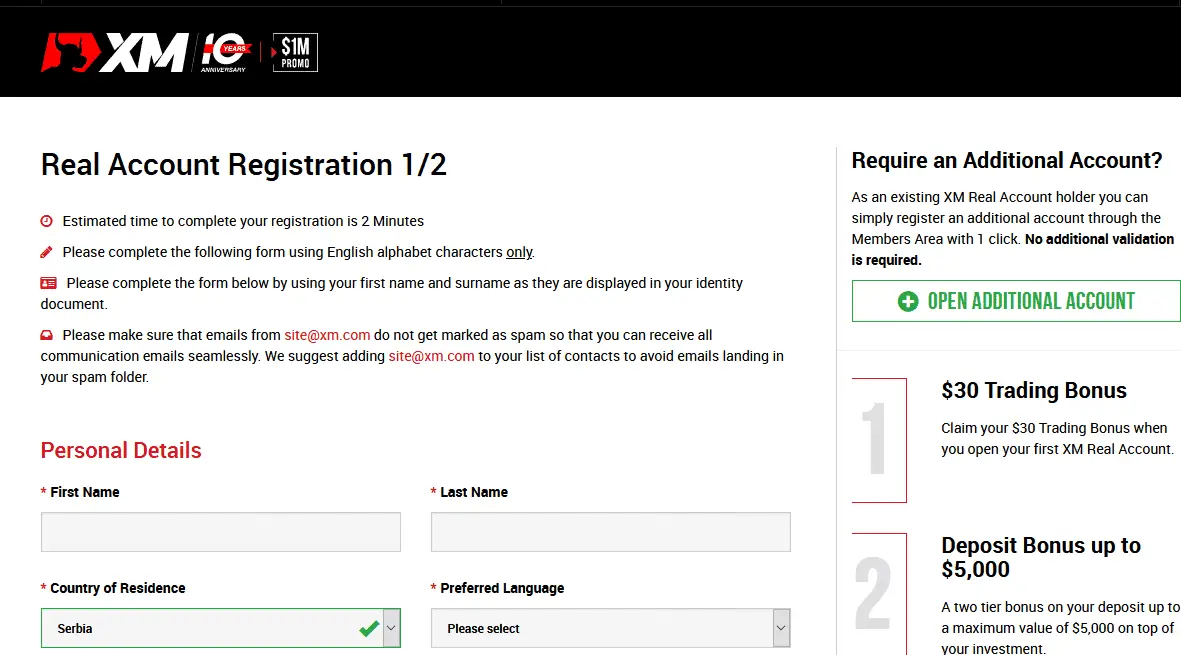 Please read my XM Forex broker review:
See my XM payment dashboard: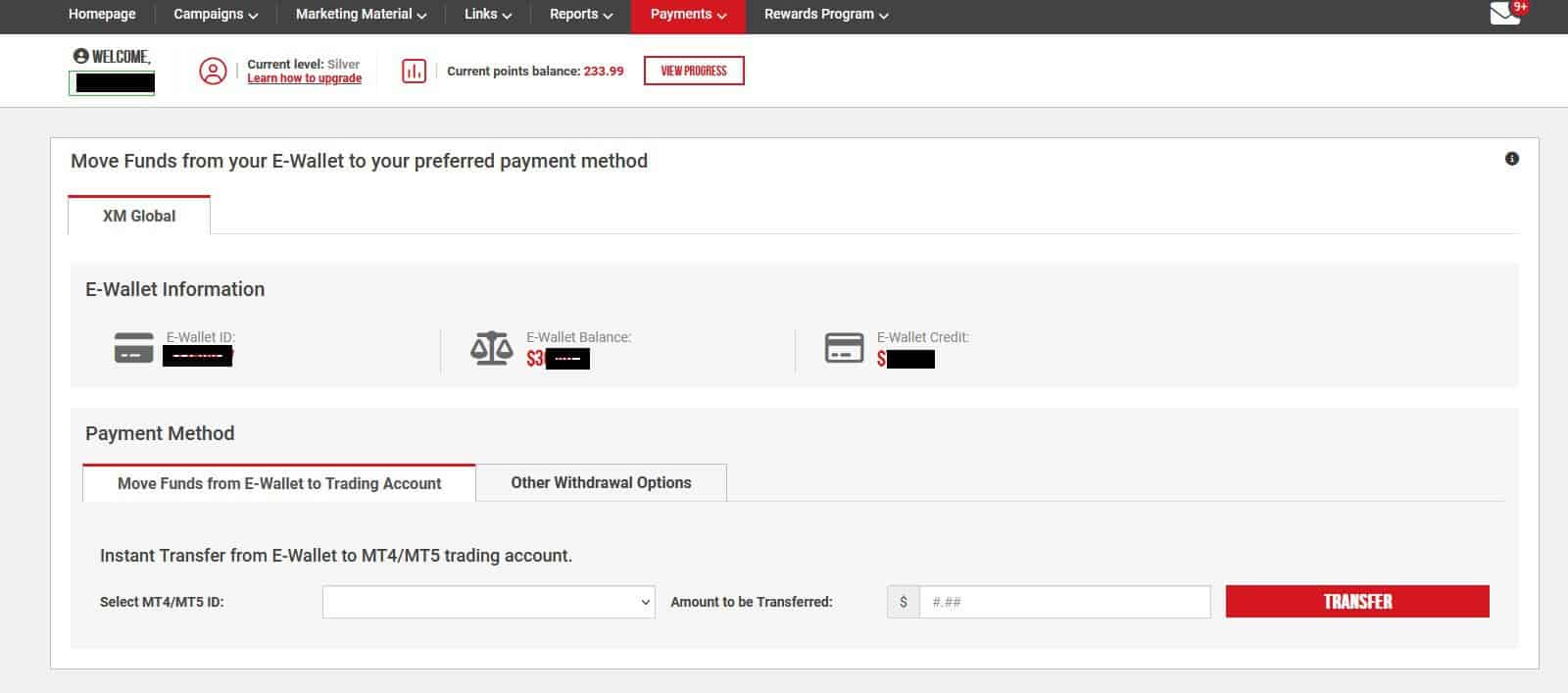 How to trade on the XM MT5 platform?

Open an XM Account: If you haven't already, open an account with XM. Visit the XM website and click "Open an Account" or "Register" to start the account opening process. Provide the required information and complete the registration.
Download and Install XM MT5: Once your account is opened, download the XM MT5 trading platform. Visit the XM website, go to the "Platforms" section, and select the MT5 platform. Choose the version suitable for your operating system (Windows, Mac, or mobile) and download it to your device. Install the platform following the provided instructions.
Log in to XM MT5: Launch the XM MT5 platform on your device. You will be prompted to enter your login credentials, account number, and password. Ensure you select the correct server, which should be XMReal or XMDemo, depending on whether you are trading with a live or demo account.
Familiarize Yourself with the Platform: Take some time to explore and familiarize yourself with the platform's interface. MT5 offers various features, tools, and functionalities for analyzing markets, placing trades, and managing positions. Get acquainted with the different panels, tabs, and menus to understand how to navigate the platform.
Market Watch: The Market Watch window on the left side of the platform displays the available financial instruments. Right-click within the Market Watch window to view a context menu and select "Symbols" to see the complete list of instruments XM offers. You can add your preferred instruments to the Market Watch window by clicking "Show All" or "Symbols." This allows you to monitor their price movements.
Chart Analysis: To analyze a specific instrument, click on it in the Market Watch window, and drag it onto the chart window. You can customize the chart's timeframe, apply technical indicators, draw trend lines, and perform other analysis functions using the toolbar at the top of the chart window.
Placing Trades: To place a trade, right-click on the chart or the instrument in the Market Watch window and select "Trading" or "New Order." A trading order window will appear, where you can set parameters such as volume (trade size), stop loss, take profit levels, and order type (market, pending, or stop). Review your order details and click "Sell" or "Buy" to execute the trade.
Managing Positions: Once a trade is executed, it will appear in the "Trade" tab at the bottom of the platform. From here, you can modify or close your positions. Right-click on a trade to access various options, such as modifying the stop loss or take profit levels, to close a portion of the position, or closing the entire position.
Monitoring Account Information: The "Trade" and "Account History" tabs provide details on your trading activity, including open positions, closed trades, profit/loss, and account balance. Use these tabs to track your performance and review past trades.
Additional Features: XM MT5 offers additional features, such as Expert Advisors (EAs) for automated trading, custom indicators, and script execution. You can access these features through the "Navigator" panel on the left side of the platform.
On the XM MT5 platform, you can trade a wide range of financial instruments, including:
Forex Currency Pairs: Trade major, minor, and exotic currency pairs, such as EUR/USD, GBP/USD, USD/JPY, AUD/CAD, etc.
Commodities: Trade popular commodities like gold, silver, crude oil, natural gas, and agricultural products like wheat, corn, and soybeans.
Precious Metals: Trade precious metals like gold, silver, platinum, and palladium.
Equity Indices: Trade global equity indices, such as the S&P 500, NASDAQ 100, Dow Jones Industrial Average, FTSE 100, DAX 30, and more.
Cryptocurrencies: Trade digital currencies like Bitcoin (BTC), Ethereum (ETH), Litecoin (LTC), Ripple (XRP), and other popular cryptocurrencies.
Energies: Trade energy commodities like Brent Crude Oil, WTI Crude Oil, and Natural Gas.
Stocks (Equities): Trade shares of various companies listed on major stock exchanges around the world, including the NYSE, NASDAQ, London Stock Exchange, and more.
The trading conditions, margin requirements, and leverage for different instruments may differ. You can access the complete list of available instruments and their specifications within the XM MT5 platform by referring to the Market Watch window or contacting XM's customer support.