How to Trade on XM forex broker platforms?
We've listed down 5 steps to trade on the XMMT4 and MT5 platforms. More details you can read in our XM review.

How to trade on XM? In the first step, a trader needs to Open the XM account (only 1 to 3 minutes required). In the next step, a trader needs to select the preferred account type. The trader then needs to submit all required documents (24 hours needed for submission and POA, and ID copy is needed.). The next step is to make a deposit (also instant deposit is available), and the client needs to log in to the Client Portal of XM for depositing. The last step is to install a trading platform (MT5 or MT4).
To sum up, traders can start trading on XM forex broker if they follow these steps:
Open XM account
Pick account type
A trader needs to submit the required documents.
Deposit XM payment methods.
Install MT4 platform
Start trading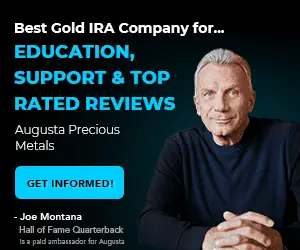 Step 1 is to start registration: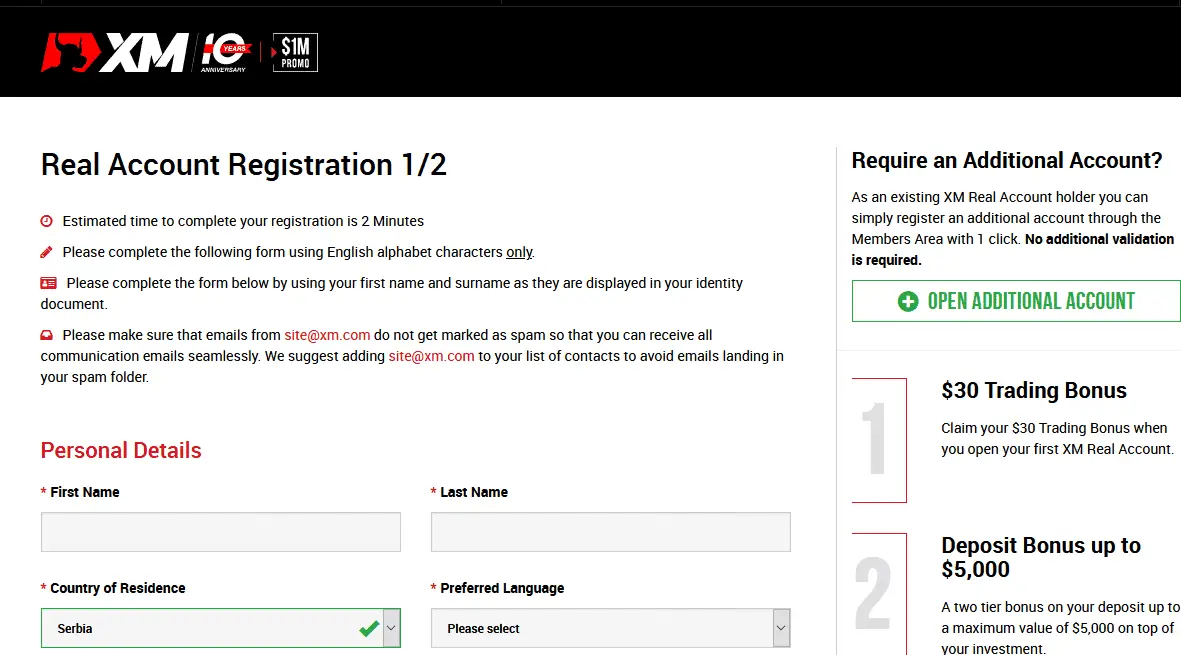 If you're eventually planning, you would have to open various accounts with other brokers once as well.
To get more information on HOW TO TRADE ON XM, you can also contact XM's support team. You can reach them anytime you want.
Opening an XM account is free of cost, and no fee is charged to hold accounts. However, you'll be charged after making the first XM deposit. Fee includes swaps, commissions, and spread.
World's leading financial authorities license, regulate and monitor XM.
To protect the funds of clients and prevent illegal activities like money laundering, XM has to complete the KYC steps with their clients.
XM does and completes the KYC process, and you are required to submit copies of proof of address and personal identification document.
The required document conditions and the format can be found after you login on XM official site.
After completing the KYC process, you'll validate the account with all options unlocked in the member's area.
WHAT FUNDS TO INVEST?
With Demo MT4 and MT5 accounts, you trade risk-free without making deposits, as you trade with virtual money.
If you've opened a real/live account with XM, you must deposit trading with XM.
Login to the member's area from the official website, then select your preferred payment method.
XM deposit and withdrawal methods are Credit cards, bank wire, Skrill, Neteller, and various electronic payment methods.
The minimum investment amount varies from $5 to $10,000.
Installation of MT4 o MT5 platforms.
For trading Forex, you can select either the MT4 or the MT5.
These are based platform for online trading activities, monitoring markets, and managing orders.
If you've opened the MT4 account, you'd have to install the MT4 platform on XM's official website.
If you've opened the MT5 account, you'll have to install the MT5 platform on the official XM website.
Multiple accounts can be opened with different XM account types.
WHAT CAN BE TRADED ON THE MT4 AND THE MT5 ON XM?
After opening a single XM account, you're able to trade and access more than 1000 finance instruments.
XM allows you to diversify your investment portfolio and manage orders.
1. FOREX CURRENCY PAIRS
Being the world's largest financial market, forex is a popular market for trading. With MT4 and MT5 on XM, traders can trade all Forex pairs like the minors, majors, and the exotics. Also, you benefit through high leverage 1:888.
The leverage of XM 1:888 is a lot higher than the industry average and is quite a renowned option among traders.
With high leverage, the XM allows NBP (negative balance protection) in the accounts. In NBP, the maximum loss is always capped to the invested amount.
2. STOCK CFDs
Stocks are offered in CFD (contract for difference) form. Thus you'll not exchange actual stocks after trading XM products.
As stocks get offered as the CFD, you benefit from the following factors.
Higher Leverage
You won't require the full amount for investing in XM stocks.
Low commissions
With XM, unnecessary costs and processes are avoided.
Swaps charged like stocks.
Rather than dividing payments, traders get charged or credited as swaps while holding stock positions overnight.
XM stock CFDs list covers leading market players like Facebook, Alibaba, Google, Tesla, Amazon, etc.
3. COMMODITIES
Along with CFDs and Forex, you also get to invest in various agricultural commodities. As the commodities can be offered in CFD forms, you can also speculate on the market price's future downtrend and uptrend movements.
With CFDs commodity, you make a profit through both falling and rising market prices.
Some commodity markets for trading in XM are:
US Wheat
US Sugar
US Cotton
Copper High Grade
US Soybeans
US Corn
US Coffee
US Cocoa
4. EQUITY INDICES
The most renowned CFD is the Stock Index CFD and is quite a cost-efficient way of investing in the world's financial markets.
With XM, you get direct and instant stick access to worldwide indices with low cost and high leverage.
Indices are used as world economy health measurements, while you're able to speculate on both falling and rising prices whenever you're looking to.
Investment can be made in the following CFDs:
SING
US100
SW120
US500
GER30
EU50
CHI50
JP225
USDX
US30
FRA40
UK100
5. PRECIOUS METALS
This is the haven of financial markets; the Silver and Gold are also available on MT4 and MT5.
Silver and gold are pf commodity markets part, and they're liquidating compared to others.
While trading in Silver and Gold, high leverage of 1:888 can be applied with XM.
No re-quotes are there when trading on MT4 and MT5.
6. ENERGIES
XM listed all CFDs energy on MT4 and MT5.
Energy CFDs on MT4 and the MT5 are:
London Gas Oil
Brent Crude Oil
WTI Oil
WTI Mini Oil
These can be traded without any extra fees. With high leverage in XM, you can trade from around 5 minimal margin USD.
7. SHARES
Real stocks (shares) are available to trade on platforms of XM.
The minimum deposited amount for investing in shares accounts is $10,000.
Shares from the USA, German, and the UK are open to investment from XM.
Traders get all necessary info like Dividends, Earning Announcements, or Corporate Actions.
SELECTING FROM MT4 AND MT5 PLATFORMS
MT5 is a newer MetaTrader version compared to MT4 with advanced options. Both can be used in XM and work across all browsers and devices.
WHY SELECT XM MT4
Being the most renowned trading platform out there, many traders find it quite simple to use it instead of the MT5 due to its conventional options and tools. A lot of developed customer indicators and expert advisors work on the MQL4 language.
If you're new and don't know HOW TO TRADE ON XM, you can make use of MT4 and can continue using this like preferred.
SELECTING THE MT5 (METATRADER5)?
MT5 is available with expanded options with added capabilities.
MT5 is available with more charting tools, order types, and technical indicators.
Also, there is an inbuilt market depth in MT5, showing the trader's available liquidity at different prices.
With market depth, the market remains transparent.
CLAIMING XM BONUSES
Different bonus promotions are available for XM traders, including Deposit Bonus, Loyalty Program, and No Deposit Bonus.
Occasionally the XM runs a lucky lottery and trading contests as well.
1. NO DEPOSIT 30 USD BONUS
The promotion provides new traders with a free 30 USD for trading on CFDs and Forex. You only need to open and validate an account on XM.
2. 20% AND 50% DEPOSIT BONUS
This is best for making a deposit, and the 20% and 50% bonus is meant for the very first and subsequent deposits on the live trading account.
You get a 5,000 USD bonus supporting trading with an additional margin.
A bonus amount isn't possible to withdraw but is usable for trading for maximizing your account potential.
3. LOYALTY PROGRAM BY XM
After participating in the Loyalty Program, you're provided with XM points or all trades according to trading volume. The XMP gets accumulated in the client portal of XM. Traders can exchange this for additional bonuses in real/live trading accounts.
Traders get higher XMP per low when trading for a longer period with the XM.