The Metatrader platform is a powerful and intuitive trading system that has become one of the most popular choices for traders. It has been developed by MetaQuotes Software Corporation, a software developer based in Russia, and is available for both desktop and mobile devices. The platform offers users access to various financial instruments, including stocks, options, futures, bonds, and commodities.
The Metatrader platform provides users with detailed analysis tools such as technical indicators, charting devices, and back-testing capabilities, allowing them to make informed trading decisions. It also offers real-time quotes and news alerts which can be customized according to user preferences. Traders also have access to an extensive library of automated trading systems (expert advisors) that can help automate the entire trading process.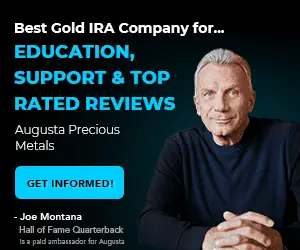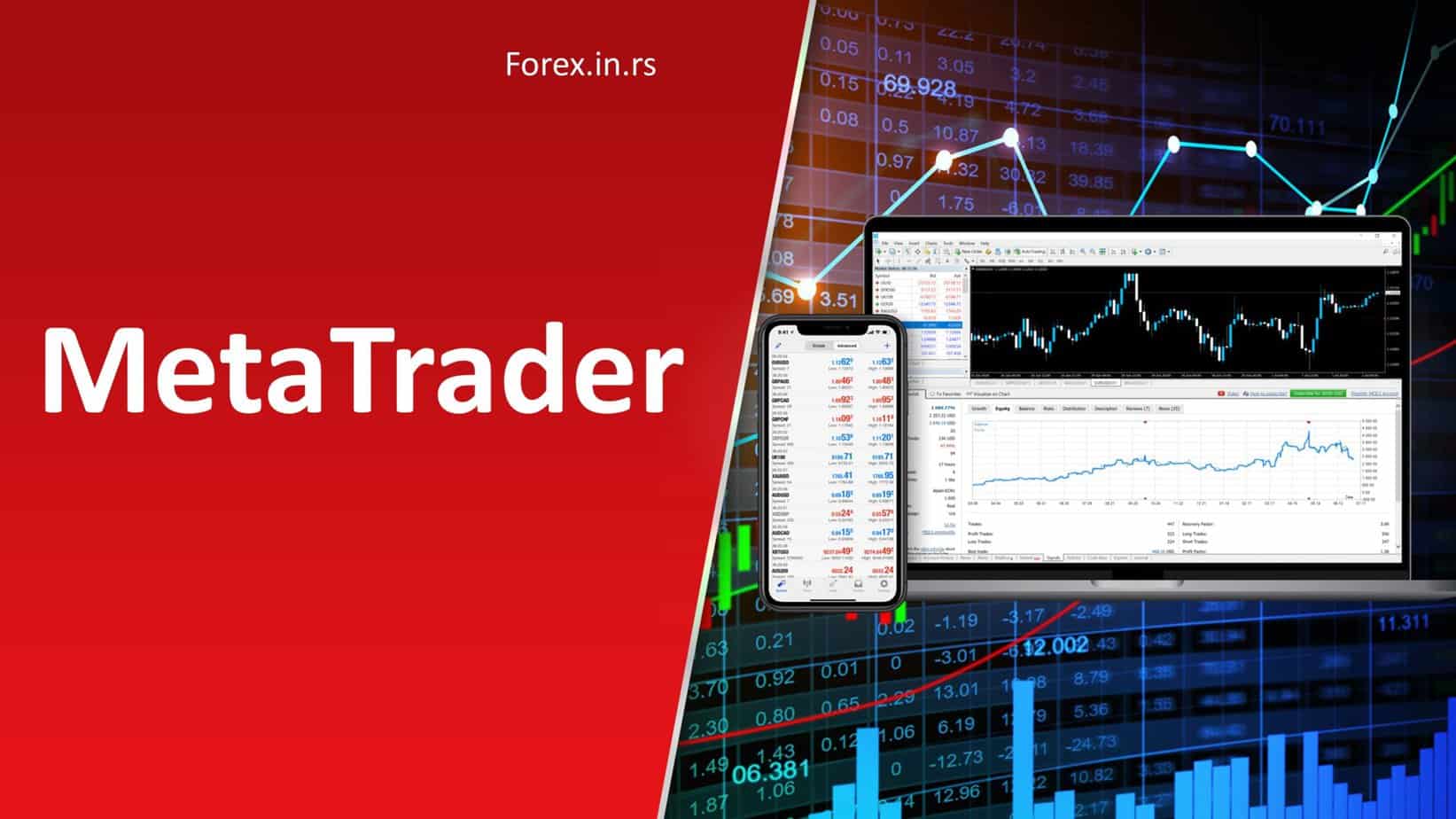 In addition to its comprehensive suite of features, the Metatrader platform has an advanced security system that ensures users' funds are kept secure at all times. Account information is encrypted using the latest SSL protocols, and private keys are stored on servers behind firewalls for added protection against cyber threats. All transactions are processed through trusted payment gateways meaning that users have peace of mind when transferring funds from one account to another.
The Metatrader platform also boasts an easy-to-use interface that allows even novice traders to get up to speed with their trading activity quickly. Users can customize their interface according to their individual needs and preferences, with various layout styles available for desktop and mobile versions of the platform. The highly customizable nature of the Metatrader platform makes it ideal for beginner traders who want to learn more about investing and experienced professionals who need a reliable, intuitive tool they can trust with their investments over time.
MetaTrader is one of the most popular trading platforms among forex traders and has been around for many years. It was first launched in 2005 with MetaTrader 4 (MT4) and has since evolved with the launch of MetaTrader 5 (MT5) in 2010. MT4 and MT5 offer a range of features to help traders take advantage of the foreign exchange markets, but there are some significant differences between them. Let's take a closer look at how these two versions differ.
Metatrader is the most famous and most used platform for forex and CFDs trading. We will compare two versions of this platform: mt4 vs. mt5 forex platforms.
Is MetaTrader 5 legit?
Yes, MetaTrader 5 is a legit Metatrader platform created for trading all assets other than stocks. However, instead of removing MT4 from the market, traders still prefer MT4, and many brokers added stocks, indices, and cryptos in MT4, decreasing the popularity of MT5.
The main difference between MT4 and MT5 lies in the type of assets they allow you to trade; while MT4 is mainly used for forex trading (currencies), MT5 will enable you to trade all assets. This makes it an ideal platform for those who are looking for more diversified options when it comes to their investments.
However, despite the benefits of using a multi-asset trading platform like MT5, traders have still been reluctant to switch from MT4. Many brokers have decided to add stocks, indices, and cryptos into MT4 instead of offering them in separate platforms such as MT5. The fact that many brokers are not yet providing support for MT5 has had a significant impact on its overall popularity.
Why is designed MT5?

Metatrader 5 was designed to trade into a centralized trading exchange, markets such as stocks and commodities, and MT4 for trading forex.
Metatrader 5 automatically aggregates all positions and is intended for the USA market (accepting the FIFO rule).In simple words, MetaTrader 4 can deal with hedging, and Metatrader 5 can not deal with hedging.
MT5 is designed to attract non-Forex and USA markets, and Metatrader 4 specializes in Forex, Indices, and significant stocks.
The MT5 platform is based on a programming language called MQL5, and Metatrader 4 platform is based on the MQL4 language (different programming languages).
See in my video my personal opinion about MT4 vs. MT5:

What is the main Difference Between Metatrader 4 and 5?
The main difference between MT4 and MT5 is in the trading purpose because MT5 is designed for trading all kinds of assets while MT4 is mainly for trading foreign currencies. Additionally,  they have different programming languages (MT4 uses MQL4 while MT5 uses MQL5). MT5 has faster execution, HTML reports, six pending orders (instead MT4's four pending orders), a better order fill policy, an economic calendar, etc.
Metatrader 4 and Metatrader 5 are both popular trading platforms used by traders of all levels around the world. They offer a wide range of features, but key differences should be considered when deciding which is suitable for your trading style. While both have advantages, depending on the type of trader you are, one may be better suited to your needs than the other.
You will have more timeframes on MT5: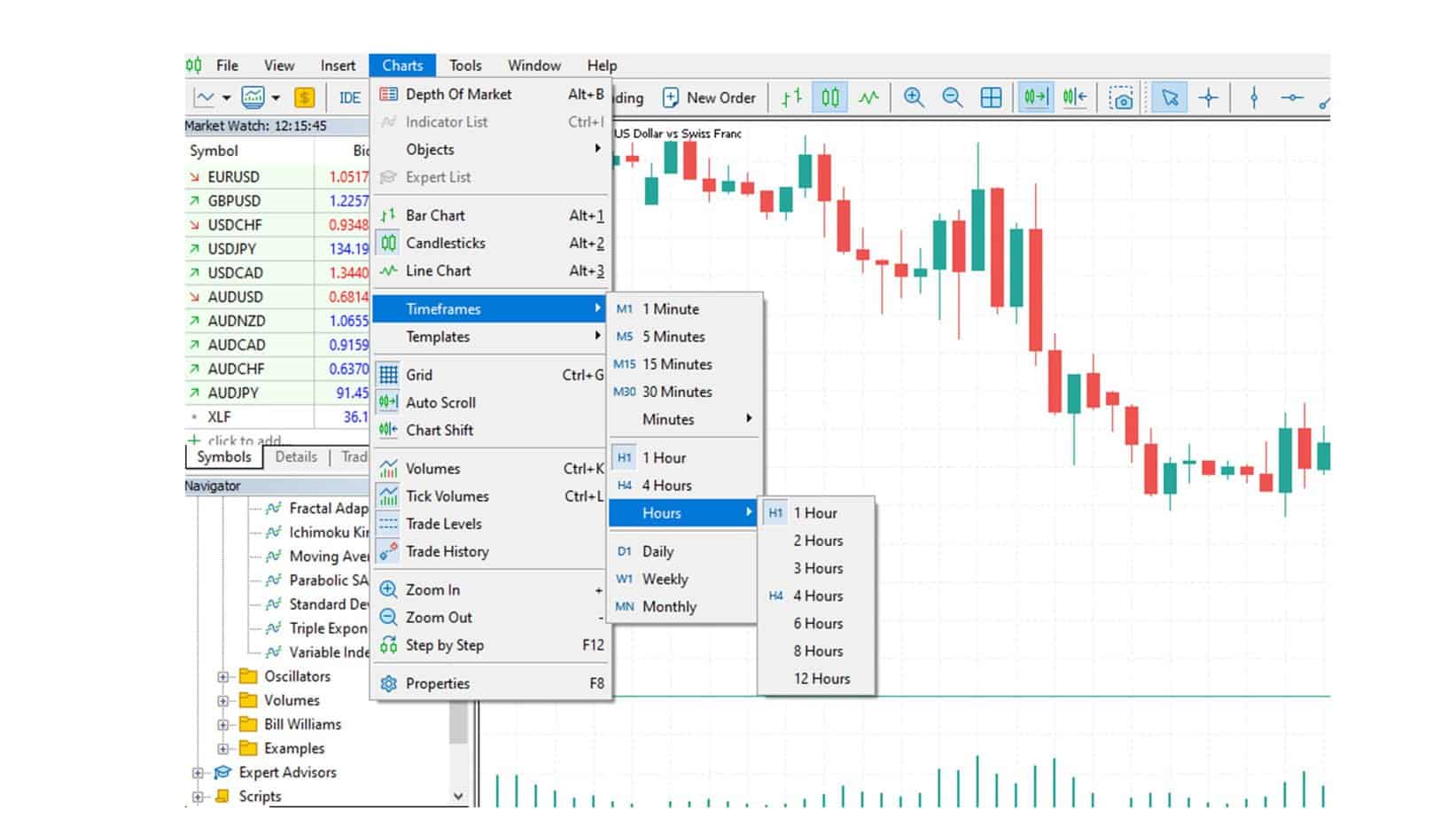 The most notable difference between Metatrader 4 and Metatrader 5 lies in their respective trading purposes. MT4 was designed primarily for foreign currency trading, whereas MT5 has been specifically developed to facilitate trading on a broader array of assets, including stocks, commodities, and indices. This means that if you are a forex trader, then MT4 might be more suitable for you; however, if you're looking for a platform that can allow you to trade in multiple asset classes, then MT5 would be the better option.
In addition to their different trading purposes, each platform uses another programming language: MQL4 for MT4 and MQL5 for MT5. The newer language is more potent than MQL4 and allows traders to create even more complex strategies with greater accuracy and speed. This gives users greater flexibility when developing strategy while still controlling their risks through algorithmic techniques such as Expert Advisors (EA).
Another significant difference between the two platforms lies in execution speed and order-filling policy: MT5 has faster order execution time than MT4 due to its advanced technology; this allows trades to close much quicker than they would on an older platform like MT4.
Additionally, it offers six pending orders instead of four on MT4, giving traders more control over their risk management strategy. Regarding order fill policy, it's said that MT5 provides more accurate fills compared with its predecessor – allowing traders to minimize their losses from slippage or gaps in prices between orders being placed and executed on the markets.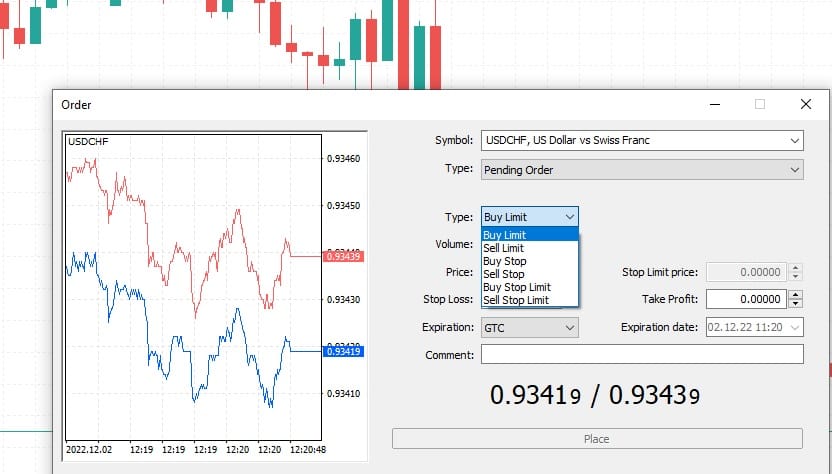 Finally, one feature that sets MT5 apart from other platforms is its economic calendar integration, allowing users to access live news updates directly from their terminal window. Not only does this help traders stay up-to-date with market developments, but it also gives them an edge over competitors who might not be using such tools.
Furthermore, HTML reports can be generated from within the platform so that trades can quickly analyze performance outcomes within minutes rather than hours or days – once again providing users with an edge over those who don't have access to such resources or features available elsewhere.
Overall it's clear that there are numerous differences between Metatrader 4 and Metatrader 5 platforms – ranging from purpose and programming language through to execution speed and order fill policy – all of which should carefully be taken into consideration before deciding which one is right for you as a trader. With its ability to trade multiple asset classes along with its advanced features such as economic calendar integration and HTML reports generation capabilities, it's no surprise why so many consider Metatrader 5 as being superior when compared with Metatrader 4 – although ultimately, only individual preferences will decide what works best for each user's specific needs.
Metatrader 4 vs. 5 Comparison Table
| Features | MT4 | MT5 |
| --- | --- | --- |
| Depth of market | No | Yes |
| Economic Calendar | No | Yes |
| Email system | Yes (no attachments) | Yes (with attachments) |
| Exchange trading | No | Yes |
| Fund transfer between accounts | No | Yes |
| Graphical objects | 31 | 44 |
| Hedging | Yes | Yes |
| Markets | Mostly Forex and CFDs (but lately MT4 has stocks and commodities too) | Forex, futures, stocks, bonds, and options market |
| Netting | No | Yes |
| Order fill policy | Fill or Kill | Fill or Kill, Immediate or Cancel, Return |
| Partial order fill policy | No | Yes |
| Pending order types | 4 | 6 |
| Programming language | MQL4 | MQL5 |
| Technical indicators | 30 | 38 |
| Timeframes | 9 | 21 |
Is MetaTrader 4 or 5 better?
ITrader4 is better because of its simplicity, many free EAs, and free indicators, and because most brokers use this platform.
MT4 vs. MT5 Infographics
Share this mt4 vs. mt5 Image On Your Site

Share this MetaTrader 5 vs. 4 Image On Your Site
MetaTrader 4 vs. five deals with the substance of acquaintance, simple or easy-to-use, and all MQL languages.
MQL4 vs. MQL5 programming language
MetaTrader 4 was introduced globally in 2005, whereas MetaTrader 5 was released in 2010. Language has similar syntax and noticeable and significant changes in keywords that distinguish both. It makes it hard for an MQL4 file to function in MT5 smoothly and vice-versa as it implements the MQL5 and MT4.
MQL4 and MQL5 have many similarities with the programming language C++. MQL4 has maintained its position or popularity in the industry even after the release of MQL5, which has helped distinguish the programming language.
However, this feature makes the MQL4 and MQL5 interesting. It offers a flat contest to everyone because the programming language is such as which requires updates to programming languages like Python or Ruby.
Variation in MQL4 and MQL5 gives a meaning of going beyond the marketing side from the MetaQoutes platform, which is the primary source of the promotion set it and forget it kind of tactics to make a trade with "robots" (Expert Advisors) and custom indicators. This kind of elevation creates hurdles for newcomers who just found out that their MT4 version has been updated or would find that their MT5 version will be updated. They seem like a victim of the never terminated Software Development Life Cycle.
There will be no updates in MQL4, but there shall be continuous variation in MQL5. Therefore, it will reduce the hurdles for newcomers entering MetaTrader 4. It deals with Relaxed and Comparative Limitations in Competence vs. Stimulating and Vigorous Aptitude.
In my personal opinion, both languages (MQL4 and MQL5) are similar to C++ and easy enough to program.
Pros and Cons of MetaTrader 4 vs. 5 (MQL4 vs. MQL5)
MetaTrader 4 Advantages over MT5

Easy design
A lot of free indicators
A lot of free Expert Advisors
A lot of MQL4 programmers
Each fx broker has an MT4 platform
MetaTrader 4 Disadvantages  over MT5
The smaller number of instruments
Slower execution
Slow backtesting
Standards of opening positions
MT4: hedging – a lot of the transactions can be made by the trader that comes under the umbrella of multidirectional for the same tool and simultaneously with the addition of the place, one-direction trades. Traders know well about this process because this method involves reducing risks.
MT5: netting – the trader can trade instruments in a single direction, while multidirectional positions are not permitted.
A trader can also open an account in MT5 and trade instruments, except for stock unavailability at this account.
Market Depth in MT4 and MT5

MetaTrader 5 delivers market depth by exchanging instruments that are being traded. At the same time, from the other perspective, MT4 only gives a chance to deal with the resources in the ECN system like OTC. Both allow traders to make a precise analysis of orders that how much they have to deliver and how much they have to buy, measure the capacities of the gadgets, and deal with two types of trading functions:
Sell/buy instruments with the exchange of money on the spot.
Place trading orders – remaining or pending orders to sell/buy a substituting tool at a fixed price.
Market trade seems best to scalpers, traders who desire to perform high but full-risk trading because market depth boosts many people's presentation. Experts often use special trading tools to carry out the processes.
Tester of strategies
MT5 gains a multi-tasking and functional tester who can execute the function by testing a portfolio, which grabs traders' attention dealing with the standard market equipment. Quotes history can be recovered or downloaded in the terminal.
Testing results appear as a chart.
MetaTrader 5 tester is given in MQL Cloud Network with the limitless contribution to calculate tens of thousands of compatible PCs. However, a trader can only get this function if a particular application strategy Tester is installed.
MQL4 vs. MQL5
MQL4 and MQL5 are distinguishable from each other on the level of the programming language platform. MQL4 is a language (MetaQoutes Language 4) used for machines, writings, and pointers in MetaTrader 4. This language has limited scope compared to the other languages, as it can be seen that it is used for primary-level calculations or simple commands.
MetaTrader 5 focuses significantly on the MQL5 language that is brand new, more significant, and much closer or similar to the object-oriented C++.
The syntax makes programming language easy for developers: a trader can write code or make changes in it, pointers, and vigorous interchange by using MQL5 under the platform of MetaEditor, as the language gives countless opportunities.
Conclusion
In terms of charting tools, both platforms provide approximately 80 technical indicators to help traders analyze market trends and make informed decisions. However, MT5 also offers more advanced charting tools, such as 21-time frames compared to 9 on MT4, along with a more extensive selection of graphical objects like lines and shapes that allow more detailed analysis.
Moving on to trading orders, both versions support the same types, such as stop-loss orders, limit orders, etc., but there are differences in functionality. For example, while MT4 only allows a single position per order type allowance per symbol, MT5 allows multiple positions and complex hedging strategies using netting mode or hedging mode, depending on the broker setup. Furthermore, when it comes to automated trading using Expert Advisors (EAs), both versions are supported by an extensive library of third-party EAs; however, only the latest versions can be used on MT5 due to the different programming language requirements.
Finally, when comparing user experience between these two versions, we can see that there is no significant difference since both platforms use similar menus and navigation systems, so switching from one to another should not be too difficult for experienced traders. However, it should be noted that some brokers may impose certain restrictions, such as not allowing scalping or limiting leverage on specific platforms, which could impact your trading strategy.
In conclusion, we can see that while there are many similarities between MetaTrader 4 and MetaTrader 5, they do have their strengths and weaknesses; therefore, each trader will need to choose which one best fits their individual needs based on their preferences regarding platform features like charting tools or automated trading capabilities etcetera before deciding which platform is right for them.