MetaTrader 4 or Metatrader 5 common error is "Waiting for update."When you open the MT4/MT5 platform, you can see the frozen screen and image below: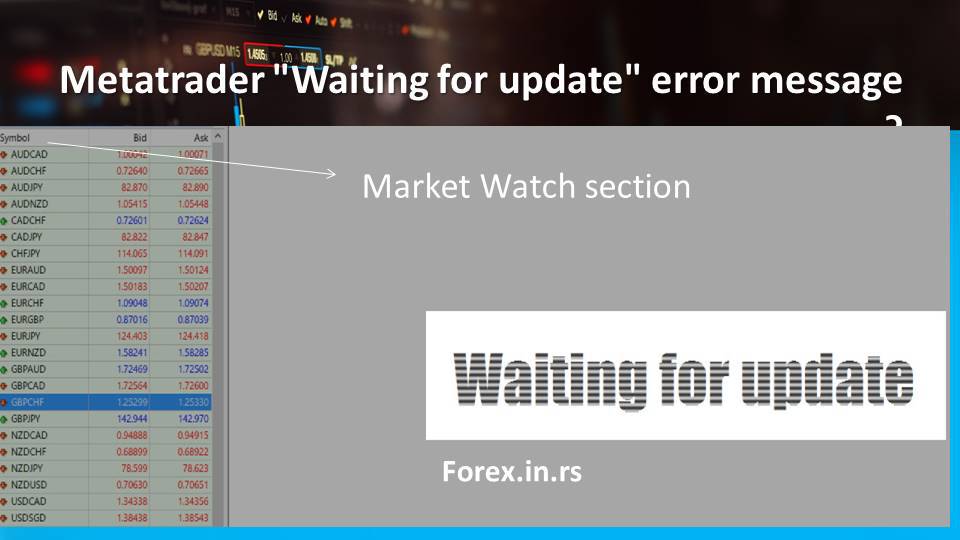 Error "Waiting for update" is a Metatrader error (mt4/mt5) when the platform is not getting any price quotes. The error "Waiting for update" can be solved by adding a new chart symbol on the chart or fixing the incorrect login details.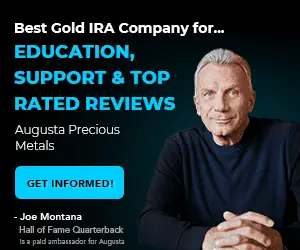 Solution 1: Fix the "Waiting for Update" error by logging in Metatrader account
When users open a Metatrader account with invalid or expired login details, Metatrader chart quotes can not be visible. Users will see than "Waiting for update" error. Incorrect login credentials can create a problem. Always check on MT4/MT5 are logged successfully and do you have an internet connection. In this case, read more about the incorrect login details and Common errors on MT4.
Solution 2: Fix the "Waiting for Update" error by adding a new chart from Market Watch
Hold left click on any symbol on Market Watch and then drag and drop a new chart. Add a new chart on the screen. This usually fixes problems when MT4 is stuck on "Waiting for Update."
MT4 frozen
MT4 freezes when your PC runs too many processes all at once. MetaTrader 4 can freeze if some indicator or Expert Advisor runs too many operations, so the only solution is to delete the robot or indicator from the MT4 directory and then reopen MT4. Indicators such as any dashboard indicator can freeze MT4 because it calculates many functions and presents a lot of information.
MT4 Offline chart not updating
Sometimes when you add some custom indicator to your offline chart, you will see that the MT4 Offline chart is not updating. The problem can be an indicator, an MT4 software bug, or maximum bars in MT4 history.
In that case, to fix the problem, you need to do the following steps:
Try your custom indicator on live charts. If the indicator does not work on live charts, the problem is in the indicator, and you need to recompile it and fix it.
If your indicator works well, go to the MT4 platform and open Options/Tools/Charts—Set "Max bars in history" some smaller numbers such as 5000 (see image below).
Finally, if this does not fix the problem, you need to reinstall the MT4 platform to correct the problem.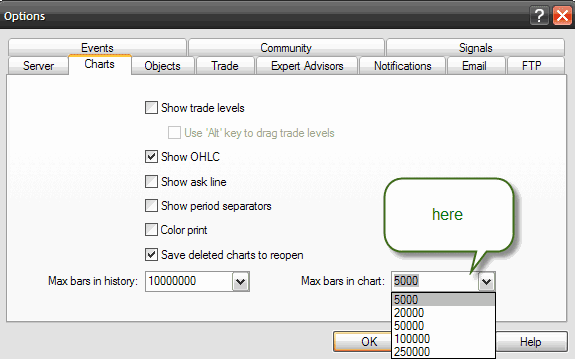 MT4 is Stuck Waiting for an Update, and your broker
Sometimes, the problem with your MT4 platform is not because of your internet connection or faulty Mt4. In rare situations, your broker can have technical issues. In that case, you need to contact online support from your broker and check are there any maintenance or technical issues from the side of your broker.
How to update your MetaTrader 4 platform?
To update your Metatrader 4 platform, you must close and open it again (restart the application).To manually update the Metatrader platform, you need to deinstall software and install again new version that you can download from your broker website.
However,  you do not update MT4 manually because whenever a new stable version is built, your MT4 platform will automatically close, reinstall and update.