HF Markets is a global forex and CFD brokerage offering services to clients from over 200 countries worldwide. With an extensive range of financial instruments, low spreads, and 24-hour customer support, HF Markets has built a reputation as one of the most reliable brokers in the industry. But when it comes to Islamic trading accounts, commonly known as "Swap-Free" or "No Riba" accounts, some traders may wonder if HF Markets is halal compliant.
To learn more is forex trading halal, please read our article.
Is HF Markets Halal?
Yes, HF Markets is Halal because it offers special Islamic Trading Accounts that confit with Islamic Sharia law. These accounts are specially designed for Muslim traders who wish to abide by the principles of Islam in trading activities and avoid Riba (usury). They do not charge any interest or swaps on trades, meaning that they comply with Islamic Shari'a Law and make trading more accessible for Muslim traders.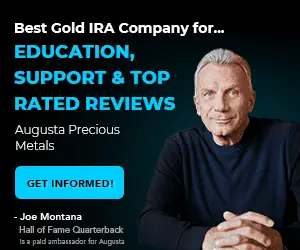 Islamic accounts in forex trading are designed to meet the religious requirements of Islamic law (Shariah) by providing traders with a way to participate in currency trading while adhering to Islamic principles.
In Islamic finance, earning interest (or riba) is prohibited, as it is considered exploitative and unfair. Therefore, in forex trading, Islamic accounts operate on the principle of "no interest on overnight positions," also known as "swap-free" accounts.
Instead of charging interest on overnight positions, swap-free accounts are designed to adjust the price of the currency pairs involved in the trade to reflect the interest rate differential between the two currencies. This adjustment ensures that traders do not benefit or suffer any interest rate fluctuations, which would be considered non-compliant with Islamic finance principles.
In addition to the no-interest policy, Islamic accounts also require that trading be conducted on a spot basis. All transactions must be settled within two business days. This ensures that traders do not engage in speculative trading, which Shariah law prohibits.
Overall, Islamic forex accounts provide a way for Muslims to participate in forex trading while adhering to the principles of their faith. These accounts are designed to comply with Shariah law, which prohibits interest-based transactions and speculative trading.
Furthermore, clients can access more than 350 financial instruments in currencies, commodities, indices, CFDs, and other asset classes. Regarding technology, HF Markets uses an advanced platform that ensures superior execution speeds for their clients' orders with minimal slippage. On top of that, tight spreads on major currency pairs mean more profits can be achieved from accurate predictions in the market.
In addition to providing a range of financial instruments and cutting-edge technology for their clients' trading activities, HF Markets also provides comprehensive educational resources such as video tutorials and ebooks, which can help novice traders learn how to trade effectively without costly mistakes. The broker also offers a variety of valuable tools, such as economic calendars and mobile apps, which enable users to stay up-to-date with price movements across different markets on the go.
HF Markets is halal compliant due to their commitment to providing services according to Islamic principles while offering the same quality level found at other international brokers. Clients benefit from access to an extensive range of assets while adhering to religious beliefs without compromising their potential profitability from successful trades in the market.
Please read the HF markets review to learn more about HF markets accounts.