HF Markets offers a unique and highly accessible trading account with its HFM ZERO Spread ECN Account, featuring RAW Super-Tight spreads from leading liquidity providers with NO hidden markups. With just a minimum initial opening deposit of USD 200, the HFM ZERO Spread ECN account is ideally suited for all sorts of traders, especially scalpers, trading high-volume or with Expert Advisors (EAs).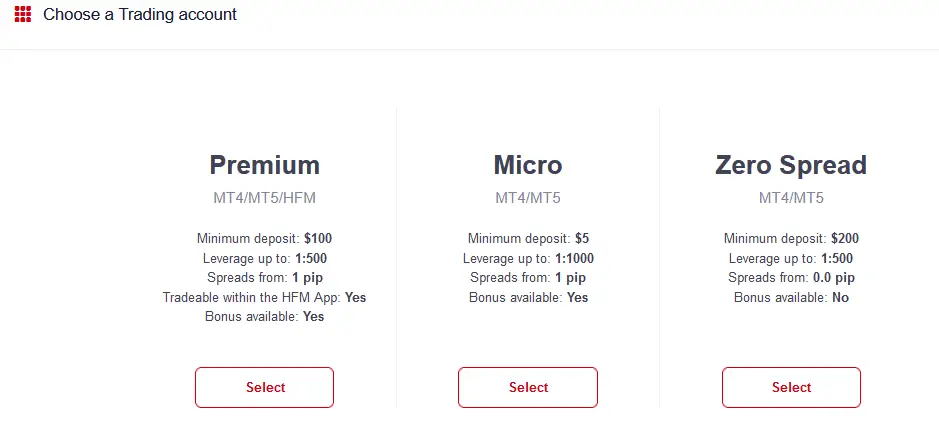 ECN accounts (Electronic Communication Network accounts) are typically preferred by experienced traders and those who trade with high volumes, as they offer lower spreads and faster execution speeds than other trading accounts.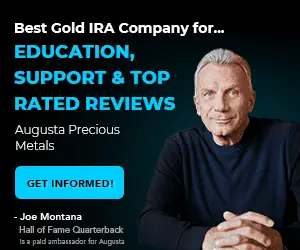 Is HF Markets an ECN Broker?
Yes, HF Markets is an ECN broker because HFM offers zero spread accounts (HFM Zero spread ECN account) where commissions start at an incredibly low USD 0.03 per 1K lot. This account is excellent for high-volume day traders because it can reduce your trading costs drastically. 
You can learn about all HFM accounts in our HF Markets Review.
Please see HFM ECN Zero spread account details: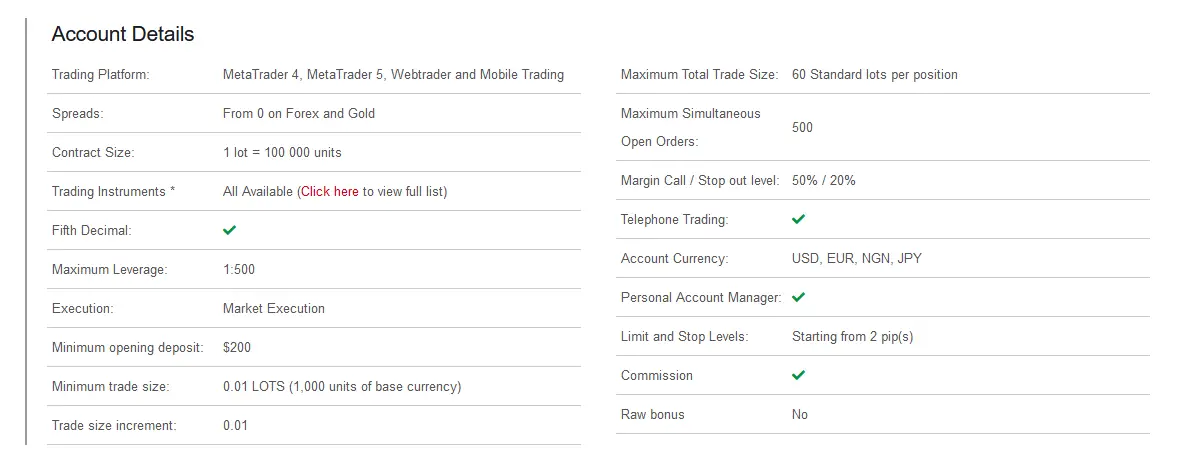 Because zero-spread accounts have spread almost zero, brokers earn money using a special commission based on volume. See below:

The account offers a low-cost and highly transparent commission-based structure, and commissions start at an incredibly low USD 0.03 per 1K lot. This makes it ideal for those looking to save on trading costs while still being able to trade confidently in the markets. On top of this, the RAW Super-Tight spreads allow traders to trade without worrying about too much slippage while they remain active in the markets.
Moreover, the HFM ZERO Spread ECN Account offers additional features that make it even more attractive to traders. First, there is no dealing desk or requotes – orders are filled without any intervention from HF Markets, so you can rest assured that your orders will be filled quickly and accurately every time. Second, there is lightning-fast execution speed – meaning you can enter and exit trades faster than ever before and increase your chances of success when trading in volatile markets or news events. Finally, leverage up to 400:1 allows you to control more prominent positions with smaller capital outlay – giving you more trading flexibility and opportunities for higher returns than other accounts offer.
In conclusion, the HFM ZERO Spread ECN account is ideal for experienced traders looking for a cost-effective way to enter the markets without sacrificing quality or performance. The combination of RAW Super-Tight spreads with no dealing desks or requotes plus lightning-fast execution speed makes it an attractive option for scalpers and high-volume traders – allowing them to maximize their profits by minimizing their trading costs.