The Hull MA indicator is an MT4 platform-based indicator for notification of short-lived trends. The HMA indicator is well recognized for putting a greater emphasis on the current price information and generating quick trend-reversal alerts.
Traders look for trend signals depending on current price movements, like making use of EMA – Exponential Moving Averages. Because when used for brief trend monitoring, SMA – Simple Moving Averages trail behind EMAs. Hence, HMA provides forex day investors with both rapid and steady trend trading indications.
Download Zero Lag Hull Moving Average Indicator with Arrows
Below you can download Hull moving average indicator with arrows.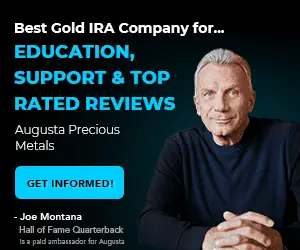 Below you can see chart and Hull MA or HMA with arrows:
Determining forex signals for day trading using HMA
The HMA functions in a similar manner to different moving averages do when it comes to predicting ongoing trend conditions. Because this indicator was created specifically for detecting narrow trends, thus, it will respond quickly to current price movements and deliver more frequent indications. To improve your chances of success, merge the trend indications with the patterns of the candlestick.
Let us consider an example of the EURUSD chart where at first the stock market was turbulent, with the price moving neither in a positive nor in a negative direction. Several times throughout this timeframe, the price crashed through the Hull Moving Average level. However, due to a very short-term price fluctuation, neither of those alerts was lucrative.
At one point, the value surpassed the HMA line and produced three consecutive bullish candles. Each one of those candlesticks kept on dismissing the indication level and treating it as the zone of support at the same time. As a result, the market trend had shifted to the bullish side after crossing the indication line. Those bullish-pinned bars, on the other hand, indicated that the existing bullish price trend would continue. Following the failure of the support line of HMA, the price performed a powerful upward rise.
To validate a sell signal, the price must finish under the indicator arc, indicating a bearish sentiment trend. Then, search for a negative candle pattern to ensure that the value is staying below the MA line, which serves as a zone of resistance.
Final words
The nicest thing about the Hull Moving Average indicator is that it reacts to price movements quicker than other basic moving averages. This indicator's accuracy has eliminated the long-duration delaying difficulties that standard moving averages had. Furthermore, despite moving near to the value of candlesticks, this indicator increases its filtering outcomes. The HMA indicator, on the other hand, just monitors the recent market developments and notifies you regarding the present trend state. It does not produce subsequent trend signals in the same way that an EMA or SMA crossing does.