This day's investors are looking for forex traders. It is hard to find excellent forex traders and consistent profit portfolios.
When it comes to forex trading, many traders are looking for investors to help them grow their portfolios and increase their earnings. It is also important to find investors who can trust the trader and will be comfortable putting money into the trader's account. But how do you get these investors? Here are some helpful tips on how to get investors for forex trading.
How to Get Investors for Forex Trading?
To attract new deposits, you need to know that every serious investor wants to see excellent past performance and steady, consistent live trading results. You can get the investor if you prove that your past performance is as good as your live trading and that funds will be safe. You can manage PAMM accounts and use Zulutrade, HF Copy, or various signal-providing platforms to find investors.

Many traders want to find directly high-deposit investors. It is not realistic. It is as same as somebody who writes one good article in his blog and waits to get a million pages from Google organic traffic. In more months and years, more capital will come. But the process is slow.
First, you need to demonstrate a successful track record in past performance. Investors want to know that the trader is reliable and has a good chance of making profits in the future. To do this, establish a proven track record using back-testing or live trading results from previous accounts. Using reputable data sources when researching is essential, as this will help potential investors better assess your abilities as a forex trader.
Second, establish trust with potential investors by implementing measures that ensure funds are safe and secure. For example, you could use an escrow service requiring an independent third party to hold deposits before they are released into your account. This can help give potential investors peace of mind that their funds are not at risk and are being handled responsibly.
Third, consider using different platforms such as PAMM accounts or Zulutrade, which enable traders to follow strategies developed by other experienced traders or even signals from providers. These options provide entry points into the markets that have been tested extensively so investors can feel comfortable investing with you knowing there is less risk associated with trades made through these services.
Finally, create materials such as brochures, presentations, or websites about your trading strategy so potential investors can learn more about what you do and how experienced you are in forex trading. If possible, link critical pieces of information from various sources around the internet showing off successful trades – this helps build credibility with potential investors since they'll see that you know what you're doing and aren't afraid to prove it publicly!
Getting new investors for your forex trading portfolio is difficult, but it is possible if done correctly. Make sure to show past performance data to build trust while demonstrating any additional measures taken towards securing investments, such as escrow services or signal provider platforms like PAMM accounts or Zulutrade, all of which will make potential investors more comfortable with investing their funds into your portfolio!
Here are steps on how to get investors:
Step 1: Create an online live trading account and offer to manage the funds.
Your system needs to go to the public right away. You can open the following:
PAMM account :
The PAMM or Percentage Allocation Management Module is the trading platform that administrates simultaneously unlimited quantity of managed accounts where investors and trader use the same broker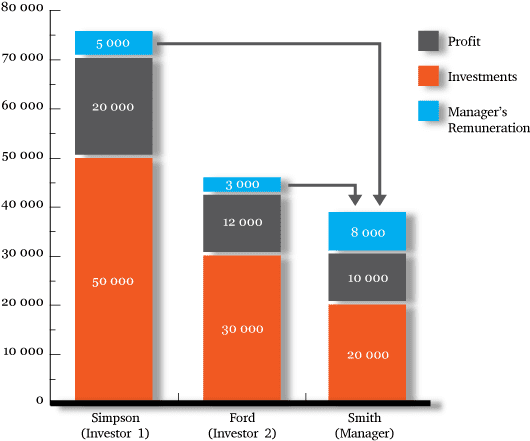 On our website, you can learn more about PAMM and how it works and check the best pamm account and forex broker.
This is the same as your hedge fund; you do not need to consider payments, taxes, collecting money, communication, or technology. HFM broker PAMM account, for example, will do everything for you, and you can get over 1 million potential investors worldwide.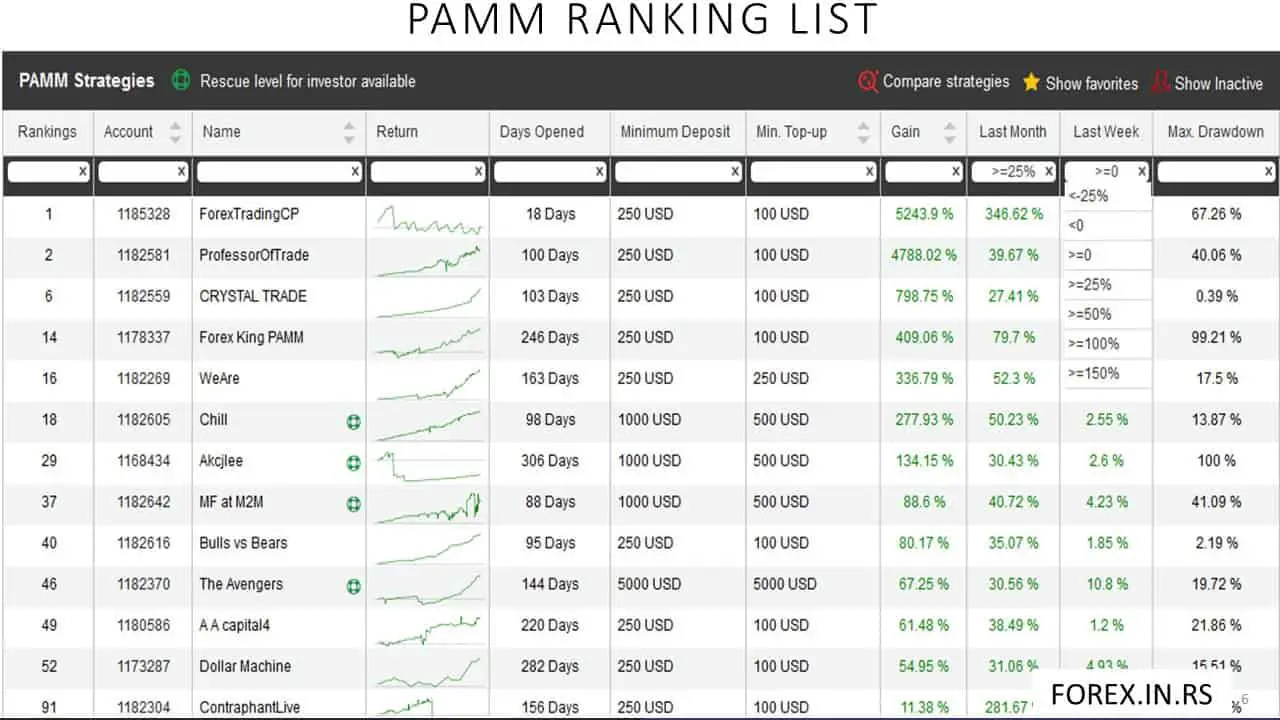 The next opportunity is to find a platform where investors are looking for traders to manage their funds. For example, you can connect your live account with Darwinex, and investors can invest in your portfolio. Darwinex tracks your past and lives a trading account at the same time.
The next opportunity is a mirror trading account, and you can try to sell signals:
You can open mirror trading accounts such as HFCopy Investment, Zulutrade, or Collective2.
This is if you want to share forex signals. If you like only to manage other people's money, then PAMM is much better.
Step 2: When you have a live trading account and excellent performance, you must set up live trading account tracking software.
This is an excellent way to promote your trading. Using Myfxbook or FXStat, you can free-upgrade your system to all forex traders and potential investors.
Myfxbook is excellent proof for investors that you know to trade. You can show live account performance.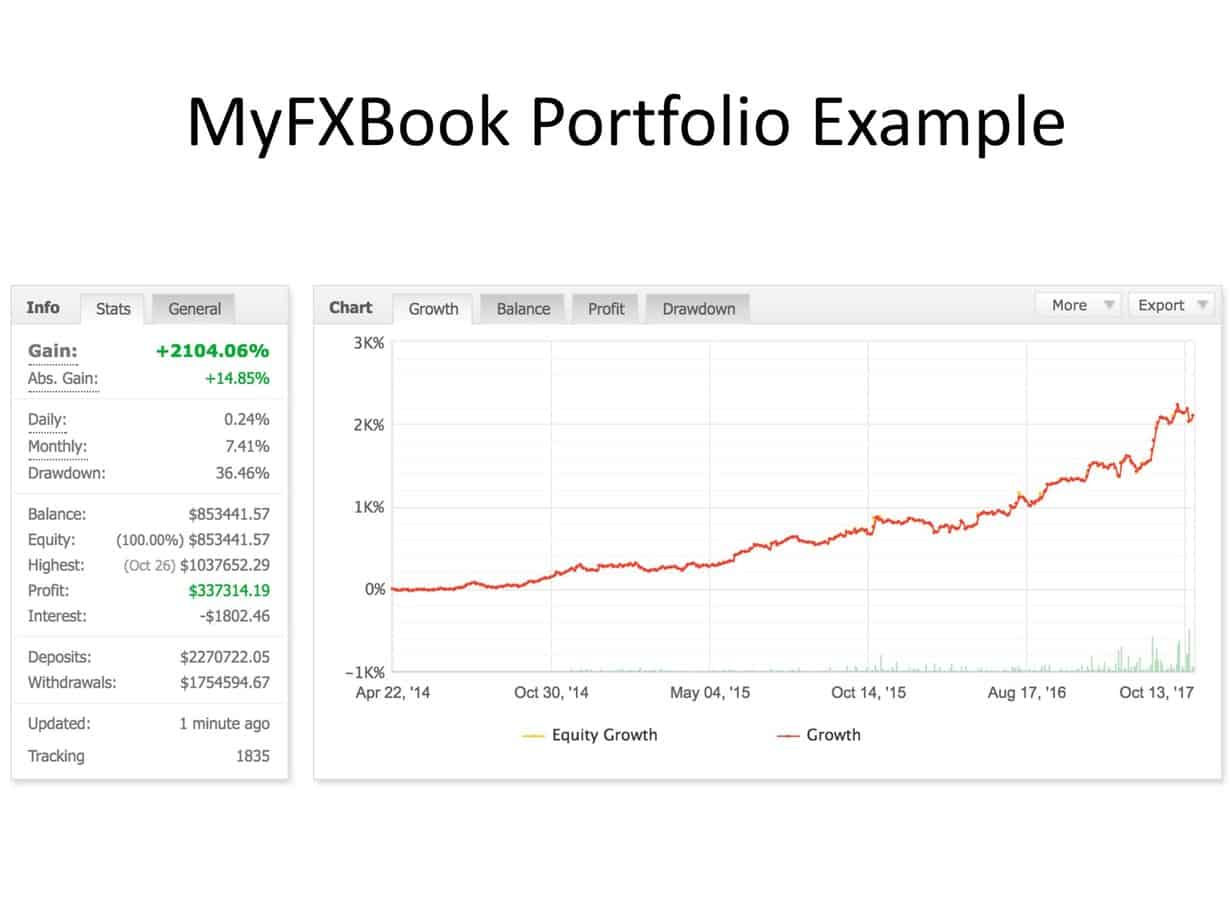 Step 3: Create a website to promote your portfolio and system to investors
when you have live trading results, past performance results, PAMM account – now it is time to open the door to potential direct investors. Directly investors can contact you personally, and you can agree with them on how and where you will manage their accounts.
Step 4: The final step is to promote your trading portfolio
Finding the right investor takes persistence. Many investors will come along; however, they may not be suitable for you. Traders used to publish their specs and business on a separate online forum where investors could view their stats and reach out to them. These online forums slowly died out as they became more and more fraudulent with spam. As a result, traders had to think of other ways to connect with investors and vice versa. The solution to this was social media. Social media plays a significant role in allowing investors and traders to communicate for business opportunities. Platforms such as Youtube and trade blogs connect traders with the investors they need to succeed. This business opportunity dramatically benefits both parties and allows them to reach a higher level of success together.
Some traders would disagree with the notion that a forex investor is necessary. Some traders do not want the hassle of borrowing someone else's funds. Some traders are under the impression an investor will find them down the line and spark a deal. The idea of evolving financially, attracting investments, and producing income for those investors is a natural cycle. Beginner traders tend to look for funds from friends and family first. This can be risky, as the consequences are more significant when you have a personal relationship with the lender. Some traders can generate their income by raising their capital. Sometimes this is not enough, and more significant investments are needed to sustain them.
So you can use Youtube or Facebook to create a page and promote your website, your social trading accounts, and PAMM accounts.
Types of Investors
There are two main types of investors for Forex traders. The first type of investor is looking to raise capital by investing funds. These individuals have funds already saved and ready for investment. This method will generate more profit than bank despots. The next type of investor used to be a trader and has since switched their role in the market. They have a keen eye for analysis, risk management, and the general know-how of the market.
Investment deals can be frustrating for an inexperienced investor with no basic understanding of the Forex market. Investors can become impatient and frustrated due to their lack of Forex knowledge. Investors with little understanding of the Forex market interfere with your daily tasks and be more of a burden than an asset.
With experienced investor who understands the market's ins and outs, they are much more likely to be patient and supportive. Investors with previous experience as a trader are more reliable and stable in their partnerships.
Regardless of which type of investor you select, it is always important to approach the investor correctly. Initial approach and first impressions are crucial to achieving long-term success. Several strategies can be used to sell yourself to the right investor.
In the final word, I will tell you about another opportunity. You can get investors as private corporations and prop companies. If you contact them, they will ask you to keep a very low drawdown (less than 5%) and follow the rules. In that case, you will get several times more money but greater responsibility as well. Good luck!