In trading, traders very often manage several accounts, or beginner traders receive signals from other traders.
What are mirror trading or copy and paste trading?
Copy and paste trading represents the use of mirror trading technology to copy the real-time forex trades (forex signals) of other live traders. Forex Trading Copy and Paste methods involve practice when some trader creates a trade while in your trading platform trade will be executed. Using a mirror trading platform, basically, you are copying the trades of more experienced traders.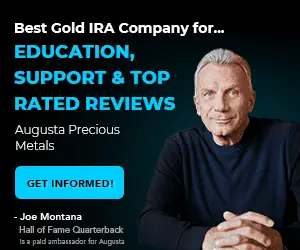 See HF Copy platform (visit HF Copy website) video example:
The best Forex Trade Copier Service is Zulutrade because it has the biggest database of forex and stocks traders, well-designed mobile and desktop platforms, and many filters and tools to pick the best signal provider.


Mirror trading platforms – signal providers list
1) Zulutrade is a Social Online Platform of Auto trading for the Forex market. Visit the Zulutrade website.
2) MQL5 is a Metatrader website that offers signals to all people who use MetaTrader 4 and 5. Visit the MLQ5 website signal section.
3) Collective2 is a mirror trading social network where traders can pick strategies. Visit Collective2 signal providing platform
4) Hotforex Copy is a social network platform where traders can copy signals. Visit HF Copy
So we can set a better definition:
What is copy trading?
Copy-trading represents the use of mirror trading technology to copy the real-time trades of other live traders. When a trader creates a trade, and at the same time in the follower's trading platform, the trade will be executed. Basically, you are copying the trades of more experienced traders.
Copy trading is a reasonably contemporary concept in the financial sphere that allows the dealers to duplicate certain positions opened and administered by other traders or brokers. The history of copy trading dates back to 2005, when traders developed an interesting phenomenon of imitating several algorithms exhibited and matured through automated trading. Systems formerly interconnected to particular traders had the potential to be copied automatically directly to their trading account. Brokers realized this, and consequently, the regulation and monitoring of email signals or trading chat rooms were prevented. Copy trading is now provided by most of the social Forex and stock trading platforms. As the name suggests, traders can copy the pre-occupied positions by another trader, developing a connection between two portfolios. The networking of portfolios of different brokers allows them to copy the current positions available on the market on any decision or action they make thenceforth. If the original traders open a new account or there is a noticeable movement within their accounts, then the copied brokers will also experience the same changes and follow the link account. If they close the account, then the same will be seen on the copied trader's account. However, this does not disregard the presence of authority or control on the conclusion. Even if you have developed an association or connection through copy trading, you will still have the right and influence during trade closure.
Copy trading is gradually taking the lead within the financial market because it allows the followers to make new money and enrich their portfolios based on their traders. Individuals and novice traders have mostly started investing in traders of a believable and rich portfolio instead of investing in stocks or Forex. Certain strategies, Forex techniques, and investing abilities are copied, linking the trader's funds to the copied investor. This highlights the benefit of inculcating technology into the trading and investing domain. The replication of certain trades will directly reflect your portfolio for the brokerage account.
To improve the profit factor, various techniques are used in the forex market. But it is difficult to find the best tricks to increase profits in forex trading as millions of people are trying their luck in this field. Many interested traders are offered trading accounts with high leverage by many brokers in the forex market. To allow traders to make attractive profits, many brokers also provide useful information about this market. Actually, to allow some traders to start making money at the initial stage of their career, some platforms usually sell trading signals to their customers.
In recent years, the method of using forex trading signals has become very popular among investors as most of them do not want to waste time reading and analyzing charts. We are trying to break the misconceptions about the notorious techniques used by many investors in this write-up. It is a significant article for you if you are amongst the investors using the free-riders strategy to profit in the forex market. We will gradually break these misconceptions so that you may understand that nothing is available for free in this world. It will help if you read this article patiently. Then, you may understand the things slowly but surely and accept that the information provided in it is entirely different from the ideas you were following until now.
The forex market is a zero-sum game, a "mathematical representation of a situation in which each participant's gain or loss of utility is exactly balanced by the losses or gains of the utility of the other participants."
While using this clever method, the thing that comes to your mind is making an enormous amount of money. But smart traders can understand the facts within no time that the brokers with ill reputations have set tricks. If this method performs and it was publicized, they should also use it to improve their profits. There can be many excuses to answer such issues, but none can be close to reality. This write-up will not have existed if rich has been as easy as it seems to be.
Is Social Trading Profitable?
No, social trading is not profitable based on brokerage account statistics where still more than 80% of all traders lose all their money, and less than 5% are profitable. The biggest problem with social trading and copy trading is high-risk trades, bad money management.

Reasons to lose trades with trading signals.
The main reason traders lose money using trading signals is that they do not know how to pick the right trading strategy, calculate risks, and measure performance. In addition, trading signals platforms often do not offer important information about the portfolio and trading strategy (some platforms do not show absolute drawdown. Beginner traders do not understand how drawdown is important compared to how many pips some trading strategies made in the past.
Here is an example of a bad mirror trading platform performance measurement:
The trader opened BUY trade EURUSD at 1.3. After 14 days, he closed the trade at 1.31.
After that trader created another BUY trade at 1.31 and closed at 1.305.
Mirror trading platform will show you drawdown 50 pips and profit 100 pips and set these 2 trades profitable.
But this is not true! So you do not know one important fact.
During the 14 days in the first trade, the signal provider created a 300 pips drawdown. Price went to 1.27 and then again go up to 1.31. This trading strategy was dangerous. The strategy provider does not like to cut losses. But you do not know that stats do not monitor equity from stats because the system showed only close trades.
Equity drawdown is important and not closed losing trades drawdown.
Though Forex signals to make profits in forex trading seem good, the service providers will provide you signals after analyzing the forex market. According to service providers, you need not do anything, and money will start coming into your pocket just by receiving text alerts and emails. But that is not the right way to trade in the forex market. It is not as easy to make money in the forex market as displayed by forex signals providers. According to experts, the forex signal's service is not as good as it has been promoted as it may not allow you to achieve your goal.
Most of the forex traders using trading signals lose their trades because they do not have self-confidence. These signals may not be suitable for your trading style, and you may not be able to take responsibility for your failure as you have followed the signals provided by the service provider.
Today you can find some successful traders providing Forex trading copy and paste services of mt4 though very few successful traders follow them. As compared to the providers of signal services, these traders are several thousand times better. When you follow mt4 services, you are sure that your funds will be handled very carefully as there is a master account to which your trading account will be attached. Now to make huge profits, you need not make goals for the long term. The forex trades will be copy-pasted to your trading account, and the professional traders will do the hard work. However, if you consider forex trading as an optional source of income only then, you should follow this technique. You may not control the factors affecting your profits unless you are confident enough to trade independently. It is like you are spending your own money on someone else. You can lose your money if he fails to perform as per your expectations. So, it would be best if you tried to learn things properly in this regard.
Ensure your financial stability
A person cannot be made financially self-reliant based on some other person in any way. Someone can't become a profitable and successful trader by depending on other people. The only way to be a successful trader is to work hard to copy the skills of others. Initially, you may find things difficult in the market, but you can succeed one day if you do not quit. As you will move on, things will start falling in the right places. At this time, you should remember that you will have to deal with your financial problems instead of anyone else. Though things may look difficult at this time, instead of feeling sorry, you should prepare yourself for all the circumstances.
Have faith in you
As time passes away, people start believing that no one is their friend in this world. You can find several websites providing wonderful signals at very lucrative rates, but you should not rely on them because their purpose is not to earn money. We do not compel you to believe in us. But you can believe in us by observing the results after using this formula in your active trading account. We are sure that most of the readers of this write-up will be surprised to read the information. You will know that signals are used as a lure to attract more traders if you think smartly on this point. You can use the forex trading copy and paste service if required, as it allows you to copy the trades directly from professional traders' accounts. You can lose your money if the trade is lost by the professional trader easily.
In the next articles, we will learn how to pick the best portfolio (signal provider) and what to look for.