HF Markets, an award-winning broker, offers one of the most extensive selections of currency pairs available in the Forex market. With more than 50 currency pairs, traders have many opportunities to explore and capitalize on price movements across global financial markets.
You can read the HF Markets review to get all the information about this excellent broker.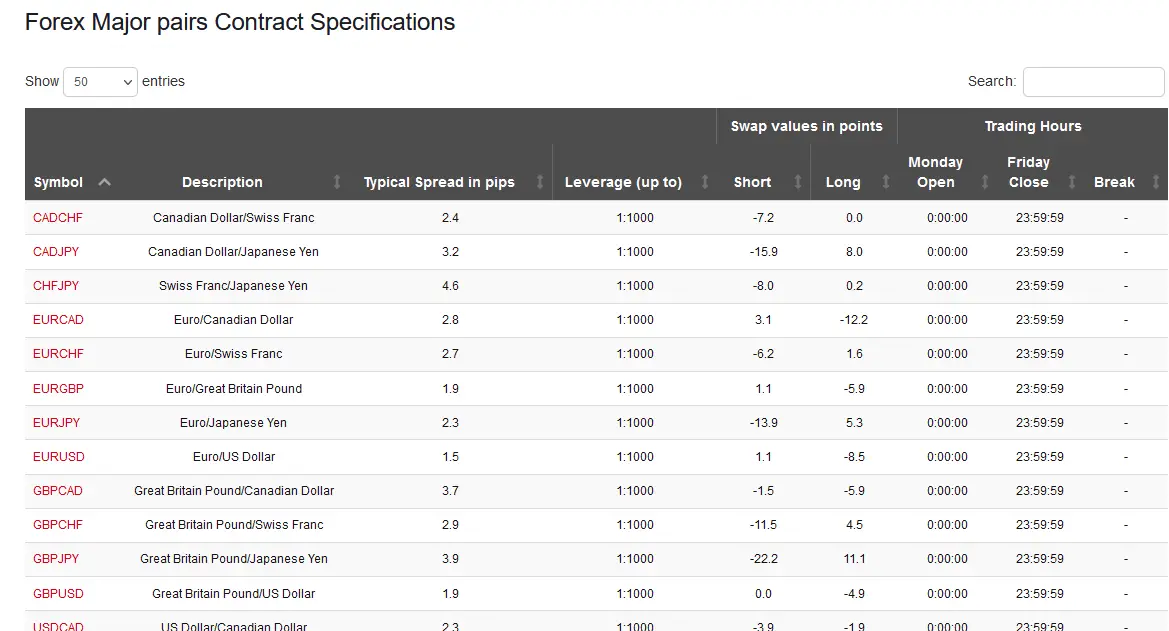 How Many Currencies Does HF Markets Offer?
HF Markets offers exactly 53 currency pairs, where 15 are major fx pairs while 38 pairs are minor. Traders can trade 53 currency pairs with leverage up to 1:1000.
The HF Markets suite of currency pairs includes major and minor currencies and exotic and emerging market crosses. HF Markets offer the following major currency pairs:
CADCHF
CADJPY
CHFJPY
EURCAD
EURCHF
EURGBP
EURJPY
EURUSD
GBPCAD
GBPCHF
GBPJPY
GBPUSD
USDCAD
USDCHF
USDJPY
In addition to these significant currency pairs there is also a selection of minor pairs, which include pairs such as AUD/CAD, CAD/CHF, and EUR/NOK. There are also many exotic currency pairs such as EURTRY (Euro versus Turkish Lira) and USDRUB (US Dollar versus Russian Ruble). Lastly, HF Markets offer a selection of emerging market crosses such as ZARJPY (South African Rand versus Japanese Yen) and MXNJPY (Mexican Peso versus Japanese Yen).
These 50+ currency pairs allow traders to take advantage of the movements in different markets without taking the risk of investing in each country's asset class individually. By diversifying their portfolio across multiple countries, they can reduce exposure to dramatic fluctuations caused by political or economic shifts in any one country.
Traders who wish to diversify their investments should consider opening an account with HF Markets, which provides access to over 50 different currencies in combination with its award-winning trading platform and reliable customer service.