The XM trading platform was founded in 2009 for trading in binary options, stocks, and forex exchange (forex). It is one of the largest trading platforms, with more than two million users monthly. Since forex trading is advertised extensively, many people have opened an XM account hoping to make money.
After a few weeks, months, or years, many people realize they are not interested in forex trading because they are making losses. It is time-consuming, or they are making more money using other methods. So they want to find out how they can XM delete accounts so they do not bother about hacking or other problems.
Do not forget that if your account is inactive for more than 90 days, most brokers will archive your account. Your demo account will be disabled after 30 days because of inactivity. In that case, you do not need to delete the account.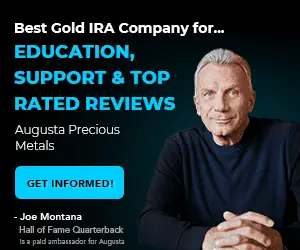 XM Delete Account

How to delete my XM account?
To close the XM trading account, the trader must log in to the client portal and go to the "Close account" section. If a trader wishes to close the MT4 or MT5 trading account, they should ensure that the account is verified and has no open trades, pending trades, pending withdrawals, and available balance. The account can only be closed 24 hours after all open trades are closed. However, if trades are opened or deposited in the account during these 24 hours, the closure process will be stopped, and the account will be reactivated. The account can also be reactivated from the member's area.
You can always read the XM Review and see all the broker facts if you change your mind.
XM deposit and withdrawal methods are Credit card, Bank Wire, Skrill, Neteller, and various electronic payment methods.
XM archived account
If your account is inactive, XM will automatically archive your account after 90 inactive days. However, if you decide to activate your XM real trading account, you need to contact support, deposit funds, and start trading, and the account will be active again. XM live chat support will help you if you have any problems.
Stopping emails
One of the reasons people want to delete their XM account is that they receive emails regularly, which they find irritating. Owning the XM account takes some time, so if the trader wishes to close it, he will not use the XM platform again without wasting his time. So if they only find the emails inconvenient, they can mark them as spam so that they are delivered to the spam folder. Alternatively, there is an unsubscribe option in the emails, and the trader can opt out of receiving emails.
Sending email for account closure
To close the XM account, the user must contact XM customer support. The customer support email for XM is support@xmglobal.com. The email should be sent from the email id used for opening the XM account. To prevent confusion, the email should be titled 'Request for deletion of my XM account. The trader should honestly specify why they want the XM account closed since XM will appreciate the feedback. He should provide the other account details in the email for account closure. He usually gets a confirmation email that the account closure request is being processed.
How to delete my Forex account?
To delete any Forex account, you must withdraw all funds and close all trades. Then, call your representative and request account termination. Usually, the process will be done in a couple of hours. If you didn't use your Forex account for a long time, it will be closed automatically by the Forex broker.