What is a forex account?
A forex account is an online platform account used for holding and trading forex currencies. A trader will usually open a forex account at the preferred broker, deposit money in the account and then sell or buy currency pairs. Except for forex, brokers offer trading assets such as equities,  commodities, crypto, energies, ETFs, etc. 
What do I need to open a forex account?
You need to open a forex account so you can trade in the forex market using brokers. Brokers are intermediaries between you as an investor and a securities exchange. When you create a forex trade, the broker will send that order to market exchange.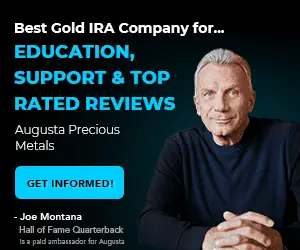 How to open a forex trading account?
To open a forex broker account, you need to register at wished forex broker to complete the application. After registration and account verification, you can access to brokers' member's website page and choose an account type. 
Video instructions on how to open an HF account:

Step 1: Go to Hotforex registration page :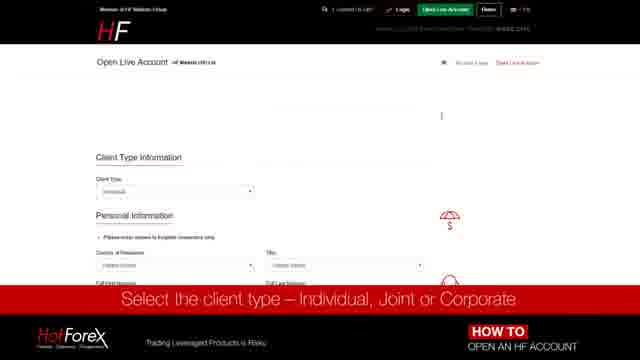 Fill all fields and wait for a confirmation email.
Online forex trading has grown rapidly, making it easier to open a forex account online. The process of opening a forex account is similar to opening a bank account. The new trader should first find a suitable forex broker. Some brokerages for stock market trading also offer a forex account, while some brokers only specialize in forex. While opening the forex account, some questions on financial knowledge, trading plans may be asked. ID proof is required, along with a minimum deposit, required by the broker. After this, the account holder can start trading.
In some cases, the forex broker may accept debit or credit card details instead of the initial cash deposit. However, this is not recommended for new traders who do not have cash. The new traders are likely to make losses, and if they do not have cash, they will have to use their credit card, which has a very high interest rate.
What is a live account in forex?
A live account in forex represents a real money account where traders can earn profit or lose invested money during trading. Live accounts are different in comparison with demo accounts because traders use real money during trading and there is capital risk during trading.
Choosing Forex brokers
To choose a forex broker, traders need to analyze offers and choose the right forex broker. When compared to trading in the stock market, forex trading is considered riskier because there are very few regulations. In the case of specific types of trading, there are no regulations at all. Hence, traders who do not check the forex broker's reputation who they have selected may get defrauded and lose their money. Some tips for avoiding this problem are
– trading with a general brokerage dealing in the stock market in the United States, and hence regulated by the US Securities & exchange commission
– traders should be cautious if they are interested in choosing a brokerage specializing in Forex only. It is recommended that they open the account only with a US-based broker, a member of the National Futures Association (NFA). NFA has an information center for checking background affiliation. This center can be used for verifying a brokerage and compliance-related record.
One of the most reputed Forex brokers is Hotforex worldwide except the USA and USA – Forex Capital markets. FXCM offers a free account for practice, so trading can try different trades without risking the capital. The TDAmeritrade division, Thinkorswim, and CitiFXPRO, affiliated with Citibank, are some of the other reputed Forex brokers in the USA. Before finalizing a broker, it is advisable to compare the commission rates charged since these transaction charges determine the profit made to a large extent while trading in forex.
What is a micro account in forex trading?
The micro account in forex trading represents the small capital account where the main position is $1000 or 1 micro lot. Usually, the minimum deposit for a micro account is $100, but some brokers do not offer any minimum deposit.
What is a standard account in forex?
The standard forex account represents the most common account brokers offer to clients where the basic position is 1 lot worth $100,000. However, this account can be used by small capital investors because brokers offer standard accounts in recent years with enabled micro-lot position size and minimum deposits from $500.
What happens if your forex account goes negative?
If your forex account goes negative during trading, usually the trader will pay that loss in the next deposit. However, some brokers like Hotforex offer negative account protection. In that case, negative balance protection ensures that traders with losing positions don't negatively balance their forex trading account.