Verifying an account with HF Markets, also known as HotForex, is essential to begin trading with their broker services. This process ensures that your account complies with the applicable regulations and that you and HF Markets are protected. This article will cover the various steps necessary to complete the verification process quickly and easily.
How to Verify an Account with HF Markets?
To verify your account with HF Markets, you need to register and activate your email by pressing the confirmation link from the email. In the next step, upload your ID (passport, ID card, or driving license ) and proof of address (bank statement, utility bill) to the online HF Markets platform.
Below is presented verification page: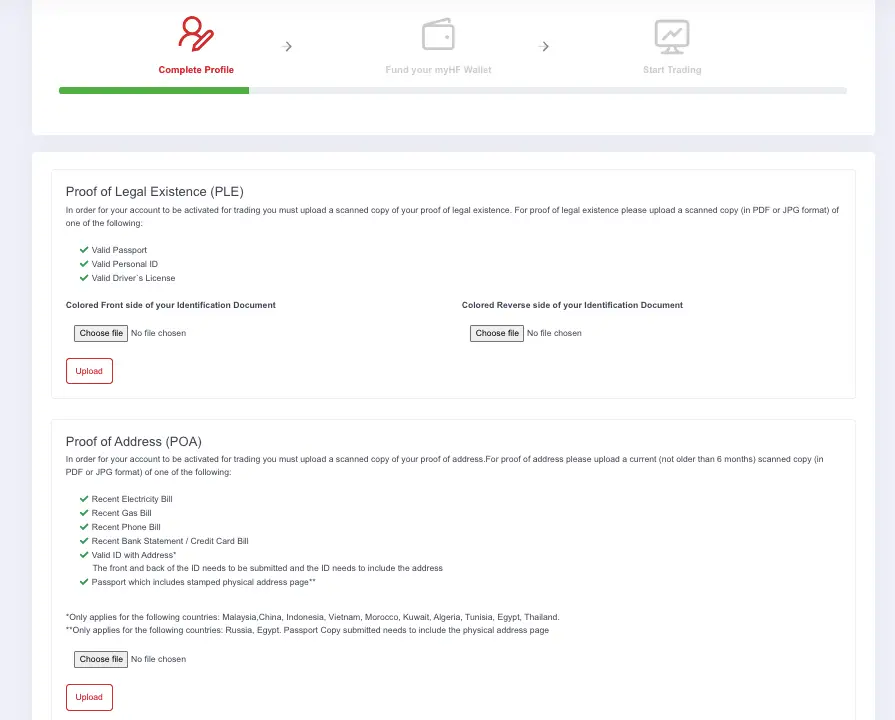 You must provide basic information about yourself, such as your name, date of birth, address, nationality, and telephone number. You'll also be asked for documents confirming your identity and residence, typically including a passport or ID card copy, a recent utility bill, or a bank statement showing your address. Your documents must be submitted in one of the acceptable file formats specified by HF Markets, such as PDFs or JPEGs (photos).
When your documents have been reviewed and approved by HF Markets' compliance department,t they will ask for proof of funds documents like a bank statement or screenshot of your balance. This confirms that your funds are available for trading activities on their platform. Once all your documents have been submitted and verified successfully, you will receive a notification via email within 24 hours confirming the completion of the verification process.
Additionally, you should fill form about your trading habits like in the below image: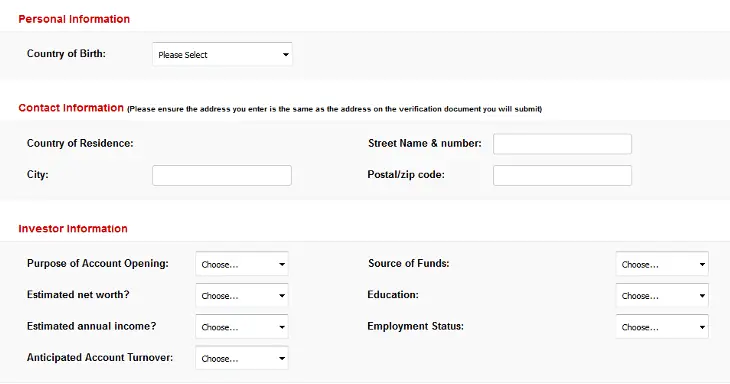 Verifying your HF Markets account may seem tedious, but protecting both parties from any potential fraudulent activities while trading with their services is necessary. Completing this verification process requires only a few minutes of your time. Still, it helps ensure that all transactions between yourself and HF Markets remain secure at all times – so verify today!
Please read the HF markets review to learn more about HF markets accounts.