The time has come when you need to close your Schwab Account because you've found better alternatives and further want to deepen your investment and trading portfolio. You can achieve this objective in various ways. The first thing that you have to do is to reach out to your broker, and use the ways that Schwab allows and are legitimate.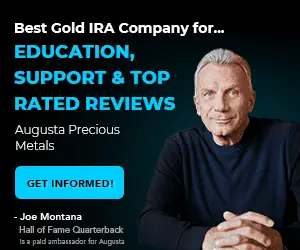 Cost of closing the Charles Schwab Account
You would not be obligated to pay a fee for closing any Charles Schwab IRA or brokerage account.
What about the promotions?
If you are thinking about taking your investment account at the current Schwab Bank to another bank, you should ensure if you would be getting any offers or promotions for creating that account.
How to delete Charles Schwab's account?
To delete Charles Schwab's account without any cost you need to do one of the following steps:
Close Charles Schwab's account using the website
Go to the local branch and close the account
Use the mobile app to close Charles Schwab's account
Use phone number
Use Snail mail
Use cheques through the mail
How to clear your request through the website?
Once you have decided to close your account at the Charles Schwab bank through the online method, you have to first reach out to your broker and let them know about it. You should consider doing this in writing to have undisputed proof. The first step that you need to do here is to log in to Schwab's website and use the chatbox or messaging system to deliver an online message to them.
You can do this by selecting the "Service" tab and clicking on the "Message Center" from the drop-down list. You will see a new page that will start loading which has several options to choose from. You have to select "Messages" and then proceed to "Compose new message" which comes as a link on the same page. If you click on that link, the pop-up window will come on your screen with some data that is pre-populated.
One important piece of data is related to the number of accounts that you hold. If you see multiple account numbers that you want to choose from since you have multiple accounts, do it carefully and select the option that reflects the account that you want to shut down. Then write a message and send it once you complete it. You also have the option to attach files. Remember, attaching files means more processing time for your message. 
If you prefer not to write a message, the online chat box is open 24/7. To access this function, go to the messaging option, and select the "Live chat" option on the right side. A window will pop up where your request will be addressed by a representative. 
Go to your local branch
If you are not a message person and believe in face-to-face meetings, there are 300 brick-and-mortar branches of Schwab that you can visit all over America. Most states have some of the branches including the smaller towns like Tennessee. The only disadvantage here is that you won't get the 24/7 facility. 
Through the mobile application
If you cannot go to a branch due to your schedule, but you trust in your smartphone, you can use the Schwab app to contact the bank. You can access this app through Kindle Fire, iOS, and Android. If you go to schwab.com on the browser, you will be transported to the mobile website of the broker. 
Once you sign in to the app or the website, you can select from the various customer options that appear. You will come across a messaging area from where you can contact the company associate through a message. You will also see some numbers, and on clicking, you will be redirected to a phone call. You can also locate the branches through this app. 
Use cheques through the mail
If you don't find any of the options mentioned above, and you are more of a vintage person, and well, you have a fax machine that is up for work anytime, you can use it to draft a message and send it to the bank. The toll-free fax number of Schwab is (1-888-526-7252),  and this is a cost-free method.
Snail Mail
Snail mail is also a valid option to close your account at Schwab. However, as the name suggests, it will also be the slowest alternative. The addresses for all states are different, hence the first step would be to find the address for your state. To find that, you have to select "Service" and select "Contact us" from the top. A drop-down menu will come with the 50 states, you have to choose your state and the mailing address will come. If your business is urgent you can also find the overnight address. Most of the states will be sending the mail to El Paso or Florida. 
Through phone
This option will need you to just dial a simple call to the broker and lodge your request for the account to be closed. This is not a preferable option as there will be no written evidence of the request. However, you can contact the agents of the broker 24/7. You can reach them at 1-800-435-9050. People out of the U.S. can call at +1-317-596-4501.
Close your account through transfer
This is an efficient way of closing your account is to just transfer it to another account, you also don't need to connect with the broker in this method. If you do this, you will close your account without much of a hassle. You also would not need to contact Charles Schwab bank for this. You can utilize the ACAT or the Automated Customer Account Transfer by contacting the broker where you will open the new account.  All you have to do is open the account, sign in, find the e-form, and transfer your account from there. The processing time for this process is a few weeks.
Conclusion
Closing an account on Charles Schwab is not a very difficult task. You can do this through the various aforementioned ways, all you have to do is select the option that best suits your needs. You should also remember to move your cash and the securities out of there. This will reduce your balance to zero, hence there will be no balance.