For Android phones, MetaTrader 4 Android OS Device is a full-featured trading platform. You may choose thousands of brokerage firms and thousands of data centers using the application. In addition to a complete set of orders and trading history, it also provides interactive charts for technical indicators and a wide range of supported portable devices.
Traders who use MetaTrader 4 Android can trade Forex from anywhere in the world, thanks to its robust functionality. In addition, all of the analytics and buying and selling options are now available on your Android device!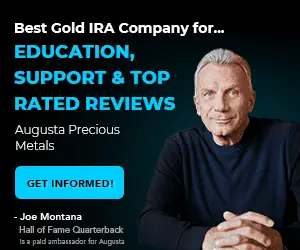 How Does MetaTrader 4 App Work?
Metatrader 4 App works similarly to the desktop version. Traders easily can, add charts, add indicators, create buy, sell, and pending orders. However, in Metatrader 4 App traders can not add custom indicators.
MetaTrader 4 App features
A trading account's total control

Trading from any location is possible. 24/5

Execution modes for all trading platforms

Latest financial market information

Trades history

A total of 24 analyzable objects

Nine timeframes: from a second to a year

Interactive symbol charts

30 of the most popular technical indicators

Bar charts, Japanese broken line charts, and candlestick charts

Free mobile chat and email
Metatrader 4 App Interactive charts
Currency rate differences are tracked in real-time by interactive charts. Bars, candlesticks, and lines are the three types of charts offered by the application, which allow you to trade directly on each one. As well as the ability to switch between nine-time frames — from one minute to a month, charts can be easily scaled and scrolled.
App for Android allows users to set and implement their investment strategy in the most accurate way. The program supports lines and channels, geometric patterns, and Gann and Fibonacci tools, along with the 30 most important technical indicators. As well as the chart window, color schemes can also be adjusted to your preference. Furthermore, as many as ten windows with indicators can be opened at the same time. This allows for the most thorough analysis possible, giving you the most significant possible advantage over your competitors.
Trading on the go becomes more intuitive, and analytical capabilities are greatly expanded as well.
Complete set of trading functions and orders 
The MetaTrader 4 mobile trading structure and its complete orders and functions must implement any trading strategy. Immediate orders allow you to trade Forex constantly while pending ones help ease the need to monitor your trading activity and manage it continuously. Even if the application is closed, your trading request will still be processed. In addition, take Profit and Stop Loss order levels can be changed to set your profit or reduce your losses on open positions.
There is a Trade window where you can see all of your orders and positions, the current price and volume, and your account status, while the History window allows you to see a detailed history of all previous trades.
Any strategy can be put into action! Trading with the MetaTrader 4 trading system for Android will be a breeze, thanks to its flexibility.