In the grand, glimmering constellation of global finance, some stars outshine all others— the billionaire investors and traders. They are the juggernauts of commerce, the behemoths of Wall Street, and the prodigies of the forex and stocks market. The phenomenal, often controversial figures who seem to possess the Midas touch, turning even the most humble of investments into veritable goldmines. Welcome to our unique feature, where we delve into the lives, the legacies, and the financial legerdemain of these extraordinary individuals.
They are the visionaries and rainmakers who have amassed eye-watering fortunes and decisively shaped the contours of the global financial ecosystem. These are the titans of trade whose names echo through the marble hallways of finance, their stories a captivating blend of strategy, intuition, and audacity. This cadre of ultra-wealthy influencers defines the art of the deal from the traditional blue-chip investors, value investors, and algo traders to the avant-garde crypto traders.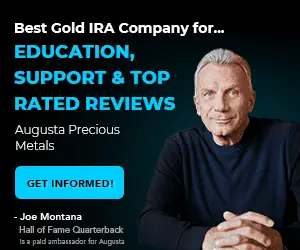 Well, we have got you. This article has written the success stories of top billionaire traders like George Soros, Carl Icahn, Ray Dalio, David Tepper, and James Simons. It would give you an idea of becoming a professional trader, what mistakes to avoid, and what thoughts to remember.
Billionaire traders are the wealthiest in the world, earning more than 1,000,000,000 dollars from trade assets. George Soros, Carl Icahn, Ray Dalio, David Tepper, and James Simons are the most famous billionaire traders.
The Richest and most famous active traders in the World list in 2023 are:
Carl Icahn (17.5 billion dollars)
George Soros (6.7 billion dollars)
Paul Tudor Jones II (7.5 billion dollars)
John Paulson (3.0 billion dollars)
Andreas Halvorsen (6.6 billion dollars)
Bill Ackman (3.6 billion dollars)
Investors and active traders are different notions because investors seek a more significant return over an extended period through buying and holding. Conversely, active traders take advantage of rising and falling markets to enter and exit positions over a shorter timeframe, taking smaller, more frequent profits.
Before you see the wealthiest traders, you should check the free Financial Markets course created by Robert Shiller, a Yale professor. This course will help you understand financial markets and how these traders made their fortunes.
If you want to follow the trades of prominent investors and the wealthiest traders, you can do that simply using the Corporate Insider Transaction Tracking Trendspider platform. Please see that in action below: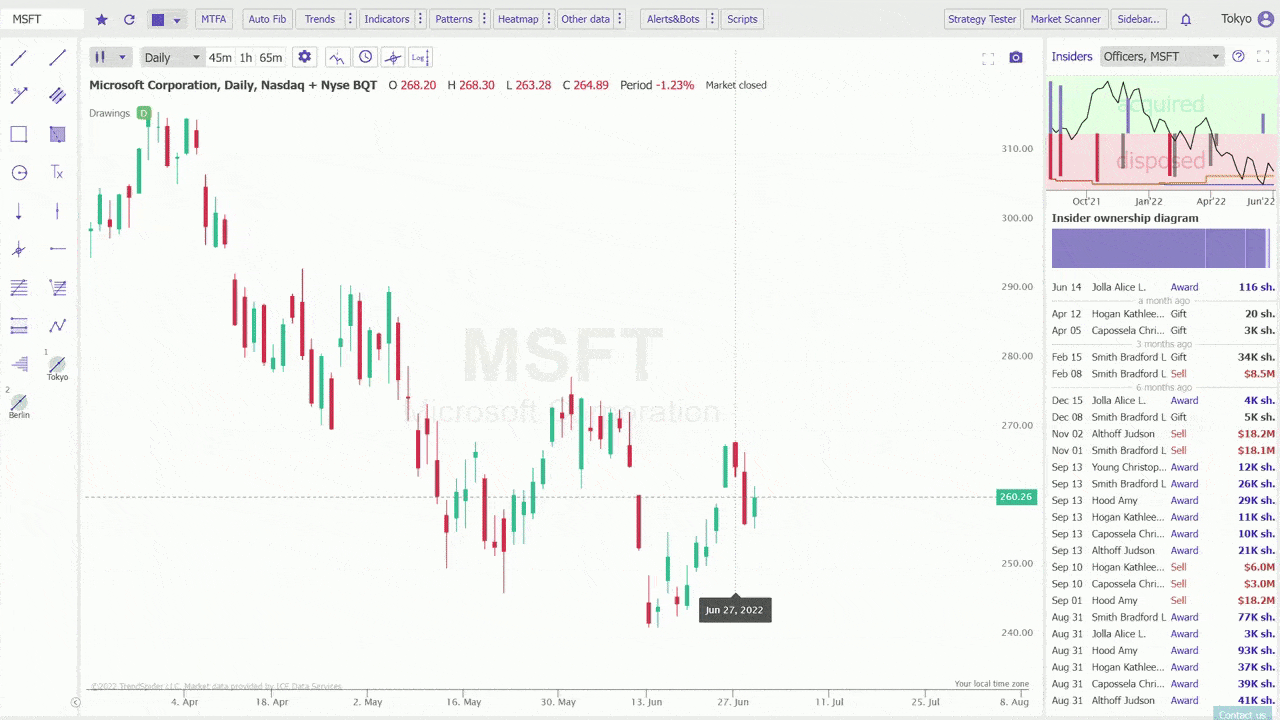 Above is presented Trendspider platform. One of the options is to follow the trades of big investors.
The Richest Traders – best stock traders of all time
The top 15 most prosperous stock traders in the US in 2023. are:
Warren Buffett $121.5b
Jim Simons $28.1b
Ray Dalio $19.1b
Carl Icahn $17.8b
David Tepper $18.5b
Ken Griffin $20.8b
Steve Cohen $15.9b
Israel Englander $11.3b
David Shaw $7.9b
Paul Tudor Jones II $7.5b
Chase Coleman III $8.5b
George Soros's $6.7b
David Siegel $6.5b
Stanley Druckenmiller $6.8b
Bruce Kovner $6.2b
(We regularly update billionaires' net worth; the list is sorted by average yearly net worth. )
Please see the video of how the fortune of the most prosperous forex traders grows over the years:
The video above shows George Soros's net worth over time in the last ten years.
Top 5 Famous Billionaire Traders in the World
George Soros
"If investing is entertaining,

if you are having fun,

you're probably not making money. Good investing is boring."
The wealthiest trader in the world is George Soros, whose fortune is 6.7 billion dollars ($ 6,700.000.000). They managed clients' money actively from 1969 to 2011. He will be remembered as a hedge fund investor, Holocaust survivor, leading philanthropist, and famous financial speculator.
You can read the biography of how George Soros made his fortune.
George Soros is the first billionaire trader on our list. Regardless of being new or experienced, everyone has heard about George Soros being the most versatile and prosperous trader globally and how he broke the Bank of England. But what's the aftermath? Let us shed light on it.
George Soros was a famous hedge fund manager who managed his clients' money from 1969 to 2011. He started his hedge fund in 1973 and became famous as the Quantum Fund. Though, the event that happened in 1992 changed his life.
He made a bet against the British Pound and created a fortune of $1 billion. After this, he became famous for breaking the Bank of England. He also made history by creating a vast amount in just one day. Fascinating.
He runs his firm and is a founding member of Soros Fund Management, LLC, a managing hedge fund. Since its inception, the firm has already generated earnings of $40 billion. They have also started Central and Eastern Europe-focused Open Society Foundations and Quantum Fund, which is said to have a more than $14 billion grant.
Soros has given its organization the belief to support individuals and organizations worldwide and support the right to equality, freedom of speech, and much more. He also donated $18 billion 2017 to its foundation to pursue future projects. Soros also indulges in philanthropy and contributes to improving this world by donating money and sharing wisdom. Traders around the globe widely follow his views and thoughts on investing, trading, and economies.
Though time was not this kind to Soros initially, he was born into a Hungarian family but avoided getting deported; they took shelter in a Nazi Concentration Camp. Then, at 17, he left the nation to fulfill his dreams and goals. He started as a railway porter and waiter at a London School of Economics nightclub. And from there, his career started paving the way for the future hedge fund tycoon.
His hard work and dedication prove that no matter your background or past, you can achieve anything you want if you have the fuel of passion and the willingness to work hard. Then, it is on you to make your fortune!
Carl Icahn
"The cardinal rule is to have enough capital at the end of the day."
Carl Icahn is another billionaire trader on our list. There are so many traders on Wall Street, but the question is, how many of them succeed? Well, Carl Icahn indeed did. His wisdom and intelligence made him an investment icon so much that his comparison with Warren Buffet is not new. Some even claim him to be better and wiser than Warren Buffet!
Icahn was born in a teacher's family in New York. His uncle M. Elliot Schnall, with whom he was close, helped buy him a seat at the New York Stock Exchange by giving him a loan worth $ 4,00,000. That is what started the history of this typical New Yorker. 
Icahn bought TWA (Trans World Airlines) in the mid-80s. It was the diciest investment he had ever taken, as the company filed bankruptcy in 1992, though it came out of it just a year later.
Icahn Enterprises, known as Icahn's holding firm, invested in diverse international and American companies like Netflix, Apple, Revlon, Motorola, Time Warner, Viacom, etc. His witty and timely investments soon made him a fortune of $17 billion, and he became the wealthiest trader in the world.
Traders are fascinated by Icahn's trading strategies and how he never feared taking risks and finding profitable opportunities. His trade always worked out the best for him, like magic. One should not underestimate his experience and knowledge in this field for just an illusion called a miracle! It was his hard work and dedication.
Carl Icahn is known to have active and aggressive trading strategies. His active trading often led to changes in his investing positions, increasing his stock positions' value. Just like Soros, Icahn is a philanthropist. He is an economic advisor, too.
He often states a quote to his fellow investors – "Don't always believe what the market tells you. If you think you're right, stick to your instinct."
Ray Dalio
"It is far more common for people to allow ego to stand in the way of learning."
Ray Dalio is another story of success. He grew up in a middle-class family on Long Island and started his market journey when he was 12. He used to earn money as tips while being a golf caddy. The turning point was that most of these golfers were working on Wall Street, and that's how he started feeling interested in the market.
In 1975, he got an MBA from Harvard Business School and launched Bridgewater – the company he started from his two-bedroom house in New York! The company succeeded in the '80s, and in 2011, it became the largest hedge fund in the world. Bridgewater currently handles assets worth $160 billion. Ray Dalio's net worth will be $16.9 billion in 2021.

Another exciting story is that he predicted the Global Financial Crisis in 2007. He explained the same in his essay "How the Economic Machine Works: A Template for Understanding What Is Happening Now." In addition to his essay, his book – "Principles" is also trendy among traders and investors, in which he goes into philosophy after his investment moved. He also dwells on his experience of self-analysis and corporate experience.
Ray Dalio Forex trading
Ray Dalio often sees prices rise on bad news and fall on the good news in the forex industry. Based on his opinion,  the critical question isn't what the economic news number will be but what is expected. For example, the US GDP number can be better than expected in forex news, but future projections in the GDP statement can be very bad, and because of that, the USD price will fall after the announcement.
His principles resonate with the young generation of traders and business people on keeping their authenticity and integrity, listening around, and observing the events better at their jobs. In his book, he says money was never a driving force, leading to his exciting and memorable life.
Ray Dalio believes in sharing his success story with other traders and investors. He has also donated more than $700 million to different philanthropic moves. His Dalio Foundation also supports inner-city education, nature conservation, and microfinance.
David Tepper
"I think people should be self-reliant. You should work and be self-sufficient. That's what I did."
If we talk about billionaire traders, how can we forget David Tepper, the world's most outstanding hedge fund manager?
He was born in 1957 in Pittsburgh, Pennsylvania. He completed his graduation with Economics honors, after which he initiated jumping into the world of investment. Yes, at quite a young age. His career started as a credit analyst, which helped him understand the concept of investment and management. He also learned deeply about the credit structures of troubled companies.
His forte of selecting a distressed company and converting it into a profitable one made him famous. He did the same with bonds, buying bonds from banks on the edge of getting bankrupt around the '80s. But when those banks sustained the bond market crash, he made a fortune over his thoughtful investments.
In the '90s, he founded the famous hedge fund company Tepper's Appaloosa Management, which handles more than $15 billion.
Like other most prosperous traders, Tepper is known beyond the world of stocks. He gives his fair share to society by donating to schools, universities, and academic institutes and sponsoring student scholarship programs.
James Simons
"Past performance is the best predictor of success."
James Simons is a known and intriguing figure on the billionaire traders list. We wrote intriguingly as Simons is a hedge fund manager, a mathematician, and a quantitative investor. He is famous for his work on pattern recognition and string theory development. He is also renowned as the world's most brilliant billionaire.
He was born in Newton, Massachusetts, in 1938. He worked at a garden supply store when he was a teenager. With his determination, hard work, and curiosity to do something, he earned a Ph.D. in Mathematics at 23.
He started a team of professors, engineers, and scientists to fulfill his passion for mathematics and trading by building an algorithm that could predict any financial instrument price change. And that is what we can call the foundation of Quantitative Analysis.
Simons also founded Renaissance Technologies, earning him the title of the world's most affluent trader. The company is a very famous hedge fund managing firm across the globe.
James Simons is a successful billionaire primarily due to his exceptional achievements in quantitative finance and hedge fund management. Here are some key factors that have contributed to his success:
Founding Renaissance Technologies: Simons founded Renaissance Technologies, a highly successful hedge fund firm, in 1982. The firm became renowned for using sophisticated mathematical models and quantitative trading strategies. Simons' leadership and innovative approach to investing played a significant role in the firm's success.
Pioneering Algorithmic Trading: Simons and his team at Renaissance Technologies developed groundbreaking algorithms and computer models to analyze and trade financial instruments. These quantitative models allowed them to identify and exploit market patterns and inefficiencies, leading to consistent profits and strong investment performance.
Exceptional Track Record: Renaissance Technologies' flagship fund, the Medallion Fund, has achieved outstanding returns over the years, consistently outperforming traditional investment strategies. The fund's remarkable performance has attracted significant investments and catapulted Simons' wealth.
Emphasis on Talent and Research: Simons established a culture at Renaissance Technologies that prioritized hiring brilliant mathematicians, scientists, and researchers. The firm recruited individuals with advanced degrees in various fields, including mathematics, physics, and computer science. This diverse and highly skilled team was crucial in developing and refining the firm's quantitative models.
Focus on Data and Technology: Renaissance Technologies heavily relies on data analysis and computational power to make investment decisions. The firm collects vast amounts of data from financial markets, economic indicators, and other relevant sources. By leveraging cutting-edge technology and advanced data analysis techniques, Simons and his team gained a competitive edge in the investment world.
Long-Term Perspective: Simons' investment approach emphasizes long-term strategies rather than short-term trading. Renaissance Technologies seeks to identify consistent patterns and trends that persist over time rather than making speculative bets. This patient and disciplined approach has contributed to the firm's steady performance.
Philanthropy and Giving Back: Simons is known for his significant philanthropic efforts. Through the Simons Foundation, he has donated substantial wealth to support scientific research, education, and other charitable causes. His philanthropy aims to impact society and promote advancements in various fields positively.
James Simons has expertise in finding patterns using mathematical models. It has also helped him analyze hedge funds with the topmost accuracy. He is truly a talent overachiever. His investment techniques and strategies can also show his love and passion for mathematics.
His philanthropic work includes donating $2.7 billion to various good causes. His net worth at present is said to be around $20 billion.
Who is the best futures trader in the world?
The best futures trader in the world is Jim Simons, based on the futures trading success rate in Medallion Fund. However, the most iconic futures trader is Lee Stern, who began his trading career in 1947. and he is the longest-tenured trader at the Chicago Board of Trade.
Conclusion
"There is no real common sense except for good luck, which is a perfect substitute for everything."
Among these top 5 most prosperous traders, the common thing we saw is their passion and knowledge about this realm. We hope our list has helped you get inspiration and provided you with insightful stories. These billionaire traders are self-made and have made their empires from scratch with hard work, consistency, and a never-give-up attitude.
With the evolution of the financial market, many online platforms are now available for forex trading. It also makes it easier for ordinary and small traders to enter the market and hold their positions. With the digital era and many information and research papers available, one can quickly learn how to trade. It also inspires individuals to taste their knowledge in this field.
Whether a new or experienced trader, profit is the ultimate goal. But in the end, doesn't everyone want to be a millionaire trader? Of course, you would like to see yourself as the wealthiest trader in the world at some point in time.
As a trader, you can learn a lot by observing such successful traders and investors. Their experience, knowledge, and learning are vital and fascinating. They teach us that money can not be made overnight; you work hard over the years. An overnight success, too, would be a miracle after years of dedicating your life to your goals. We hope this list will come in handy for you and that you succeed on your path to becoming another successful trader. Who knows, the next time, you might be on our list.