Forex Education Books
Learning about the world of foreign exchange, forex, can be challenging even for professional investors. However, some books are written specifically for beginners and persons who already do currency trading and need additional help. Many books sold on the subject; of simple forex trading to advanced strategies for technical analysis and fundamental analysis are listed here. These are six of the books that traders have used to help themselves throughout the years when the markets have their ups and downs.
The best forex trading books are books that universities and certification bodies (see list of forex trading certifications on our website) use for their students. Many Amazon best selling books now are the main literature in all worldwide universities.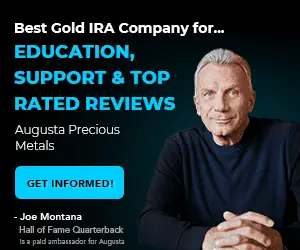 Becoming a professional Forex Trader can be very beneficial for you; you should learn strategies and be equipped to earn in this new way to build a stronger financial foundation for your life. We won't worry about job loss as much when we know about this other way of earning.
As a Currency trader, you can become a broker, and you can do the trading for yourself. When you know all about forex trading, you are equipped to face life without a job, and you will be earning in a new way in markets that will always be open and active.
Best Forex Trading Books
These are the six books that are recommended for you (best books to learn trading forex):
In a written book for beginners, you will be learning six strategies that will help you make money right away and how the market works.
This book provides a two-pronged approach that combines actionable strategies and theory. You will be given step-by-step instructions about fundamentals such as the long, and short-term effects of factors that affect currency pairs.
Easily understood the information on currency trading and forex markets that is used by persons in the media. Dolan is the chief currency strategist at Forex.com. This book is a must-read.
You will learn about the macroeconomics of foreign exchange and international monetary dynamics with technical and fundamental analysis.
This book tells you about six strategies you can use to start making money right away from the markets. You'll also find risk management techniques and information about the psychology of trading.
This book gives in-depth information about candlestick charting; this is used for futures, speculation, hedging, equities, and information you can use where technical analysis can be applied.
It is also recommended that you start trading with virtual money, and you can test your skills with a stock simulator as you compete with other traders and try to make it to the top. You will be trying different trading strategies as you prepare to trade in the real markets. You will not be losing your cash, and you will be learning precious lessons. Finding the best Forex Brokers to work with as an investor is very important; you should do proper research to make the best decisions when you are ready to trade.
Technical Analysis Books
Persons who want to learn about Technical Analysis are always inquiring about the books they can read to learn about this subject. There is a list of the best ones here just for you.
This book is seen as the Bible of Technical analysis; it is filled with precious information.
This book is written in straightforward language; you should read it along with the first book to fully understand its content. This is the best book written about forex and stock trading, in my opinion. University book.
.
This book is written by a man credited with bringing the technique of Japanese candlestick making to the Western world.
you will benefit from learning how to use more than the one-time frame, and this book compliments all the other books.
5. Investment Psychology Explained, by Martin Pring
You will learn about the Tulip and the Sea Company bubbles; it is a book you will like to relax and read.
6. The Little Book of Stock Market Cycles, by Jeffrey Hirsh
You will be learning about the time-proven Market patterns and how you can take advantage of them when you read this book.
7. Technically speaking, by Chris Wilkinson
In this book, old technicians are interviewed; this is simply a technical analysis of the Market Wizards series. It is filled with the right information you will need.
You can get added information about this writer from stockcharts.com. He is very equipped with Important information that you will need.
The Fibonacci concepts are explained very well in this book, and there is information here about counting waves. This book will help you to become the professional trader that you want to be.
This book will get your mind going and cause you to think outside the box; it is quite different from any other book you will read. You will learn how to manipulate different oscillators and get a signal that the persons who use default settings will not get.
This book is necessary for anyone serious about investing or trading in the futures markets. You will learn how to know the difference between market myths from reality.
This book has all the information with a step by step guide for developing and testing original trading ideas and systems; It has all the information you will need to keep you on the right track so you can earn a living.
You will be developing and testing trading ideas as you access a wealth of practical trading guidelines and market insights from the professionals.
In this book, you will find out how the world's top traders amass millions of dollars per year. Jack D Schwager managed to interview some of these wealthy people and collected the best information and tips so he could share this valuable information with you. He has broken down the information he collected into simple language to have all the details you will need to be successful as a forex trader.
"Market Wizards" is a best seller because it is a fascinating book you will read about trading on Wall Street.
You will be reading true stories about sensational trading coups, even the one about the trader who turned $30,000 into $80 million, the T-bond futures trader who turned $25,000 into $2 billion in a single day, and the hedge fund manager who averaged 30% returns every year for the past 21 years.
Schwager will help you understand exactly what these super traders are doing by writing in their own words. He has put together all the information you will need to become a trading star-like Tudor Jones, Ed Sekota, Tom Baldwin, and others.
This is an investment you need to make; get your copy of this book today.
Why You Should Be Properly Informed about Forex Trading
Getting prepared to become a forex trader takes a lot of mental preparation as no one can afford to lose a lot of money in these times. Persons should be fully equipped with the right knowledge before they open their forex accounts. However, reading the wrong books can cause you to have problems and lose money; therefore, persons need to invest in the right books to make fewer mistakes when actual trading begins.
Preparing to be a forex trader can be a daunting task; you might be discouraged when you speak to persons who lost money when they did forex trading. They might tell you to quit before you even start; this makes it important for you to find other persons who are making money from forex trading to learn from them and stay motivated.
Some persons make a living or get super rich doing currency trading, and they retire whenever they want to, so you can do well as a forex trader when you have all the right information and the correct mindset. Be determined and keep on learning from the best, and you will have no regrets when you become an investor in the forex markets.