How to learn technical analysis in forex?
The best way to learn forex trading fast is to learn about trading by reading university books instead of poor and short cheatsheets or ebooks. For example, "Technical Analysis of the Financial Markets: A Comprehensive Guide to Trading Methods and Applications (New York Institute of Finance)" by John Murphy is an excellent choice for a start. Then the trader needs to start live trading using micro-lots and shallow risk (below 1%). Education and practice will help traders the most. Free webinars and additional education using quality books will help traders in the learning process.

Forex trading provides you enough chances to make money online. If you are interested in forex trading but do not know the best ways to start it, you should go through this write-up to learn how to start trading in the forex market. You can manage and reduce your risk by understanding this market, learning the forex trading methods, and making successful trades.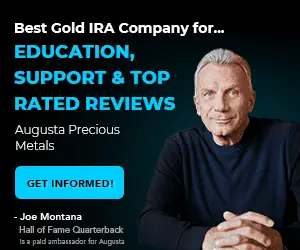 Why learn forex trading?
It is important to get educated about forex trading technical analysis and fundamental analysis to trade in this market effectively. Faculty Books are an important part of education.
In fact, experience is the best way to learn forex trading. You can start by opening a demo account and start a few demo trades. It will strengthen your technical knowledge about using trading platforms and making winning trades. Your experience with the demo account will help you learn the fundamentals of forex trading, as no book or trader can teach you how to start and close your trades.
Many traders think that the market will be favorable for them, but most of them are preyed on by this misconception when they are pressurized by the adverse direction of the forex market.
The market can remain illogical as long as you have money is one of the distressing statements of John Maynard Keynes. Actually, saying the market is irrational and reverted is not reasonable as capital markets are based on extreme moves.
Use of Micro Account in forex trading
A demo account can provide you the basic experience of the forex market, but you cannot get real experience unless you invest your real money in it. You can make small trades by opening an account with a broker or a micro account for this purpose.
When you put your money in small trades, your losses will also be small if invested in the wrong trades. It will help you learn how to read forex trading books, sites, and forums that demo trading cannot provide you.
Learn about trading in currencies
In the beginning, you should know the things you want to trade instead of trading anything you come across. People normally lose their money by trading aimlessly with high leverage. It will be different when you know the currencies you want to trade in. Usually, inexperienced traders get attracted to the currencies rising after a steep fall. The fall of that currency can be due to their bad performance for several months. So before trading in forex, it is necessary to understand it.
It can be good for you to trade in currencies as it allows you to use leverage, but you need not trade all currency pairs. You should choose some of the pairs and stick to trade them. It will enable you to understand the pulse of those currencies and your trading trends.
Management of risk
You can control your risks by controlling your emotions. People usually make mistakes and fail in forex trading due to their greed, fears, or emotions. If you are emotional about your trade, then you should re-assess your decisions.
In the beginning, new traders should risk less than 1% of portfolio trading micro-lots!
The information provided by The Balance is not focused on advising about financial services or investment as future results cannot be based on past performances.