The forex market is global and features millions of traders that are trading every day. Doing forex trading isn't a walk in the park because, unlike other businesses, it does not generate massive profits in a short while after you invest a couple of hundreds in money. Being successful to a great degree in the forex platform requires that you understand what forex trading entails. You have to do more using cash to purchase software from vendors that eventually do not help.
The truth is, besides forex trading, there are various fake brokers, fake vendors, and fake forex providers of signal services who are only there to dig deep into your pocket using misguiding schemes in compelling ways. So, you must be smart and vigilant else; they will always take advantage of you. If you are a newcomer in the forex marketplace, you need to look for an honest guide to help you trade properly for more profit.
Can forex trading be self-taught?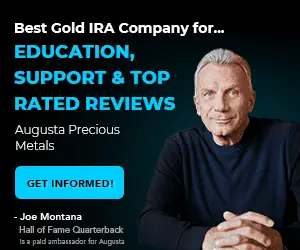 Forex trading can be self-taught because many great university books can teach traders all about technical and fundamental analysis. As same as programming, traders can learn trading at home. Trading skills can be improved by practicing, testing various strategies, practicing on a demo account or using paper trading sites,  reading faculty books about trading, etc.
If forex trading interests you, then it is time you join the forex market to grow into a prosperous trader as well as an investor with a history of having self-taught yourself successfully. Doing so requires lots of learning about forex trading as well as the forex market.
How can you put the self-taught process into practice? Well, the Forex demo account is where to turn to, and it is quite efficient. Forex demo does well in practically helping you to use fake money to demo trade. Being a starter, you have many things that the demo account prepares to know in readiness for actual forex trading. A variety of trading platforms offer the Forex demo account, and with it, a learner can also try out the kind of service those platforms in particular or brokers offer.
A trader interested in the forex business might attend seminars, classes, courses, or lectures, but the most relevant is actually having to go online and trade using real money. Some people are fantastic when demoing; however, the results become pretty challenging when faced with a live account's reality. Good traders, however, are seen from how well they do in a live account and not elsewhere.
Becoming a self-taught forex trader takes time and hard work since it involves teaching yourself many things in detail. Learning is non-stop even with millionaire traders because other sources and new developments always have something new and relevant to offer. Considering the broadness of the forex market, you never have to stop learning.
Remember that learning from credible sources is also a way to avoid falling into the trap of fake vendors and agents out there who confuse and dupe traders like you.
How to learn forex trading for beginners in 5 steps?

Being a newcomer, many traders start on the wrong foot by learning about trading from sources that are not credible and therefore get misguided. If you want to learn the winning forex trade approach to make yourself a successful self-taught trader, follow these methods below:
1) Learn to trade from University Books
Find good education forex and stocks trading books. See what books students use on Faculty, what top world traders read. For me, the best book is "Technical Analysis of the Financial Markets: A Comprehensive Guide to Trading Methods and Applications (New York Institute of Finance) Hardcover – January 1, 1999" by John J. Murphy (Author).

Self-taught forex traders need to read good books!
2. Learn From a Demo Account
It is with fake money that a Demo account gets funded. It remains one of the ideal ways through which you can learn many relevant forex trading concepts. Several diverse trading platforms offer demo accounts so that new traders can help themselves practice what live trading will look like.
With a demo account, traders can test a new method using all the risky moves necessary before stepping back into a live account. Using your forex demo account alone is better since the live account brings different results than the demo account. Newbie traders must be careful because dubious brokers can manipulate their demo accounts.
The demo method helps you to reach your Volume Of Trades, mostly referred to as VOT. That's when you practice on the DOs and DON'Ts.
3. Create Your Micro Forex Account
A lot of trading lecturers do advise that new traders open their micro forex account. This type of account allows a forex trader to begin trading from a smaller capital upwards.
With a micro forex trading account, you are bound to learn much more than from forex seminars, courses, classes, or lectures. This view is correct because it practically tests the newbie trader's ability and the techniques required to trade well and avoid mistakes. After understanding what you can actually do using the micro forex account, adding some more cash to increase the live account is what you should do next.
Risk management plays a big role in your fate in forex. Both risk management & emotional management are serious factors to handle in the live account. When a trader's emotions, greed, or fear rises, they make costly mistakes.
Trading well on forex goes together with managing risky situations while on a trading chart, and to do that, you need to be more logical and objective.
As a forex trader, being emotional, fearful, or even greedy are very negative traits you should subdue at all costs. A decent trader should be able to deal with risk and avoid making decisions when they are emotional. Opening a micro forex account is a good way for a newbie trader to embrace risk management awareness and skills.
5. Learn and Understand Every Currency You Trade
Typically, as an entrepreneur, it is essential to comprehensively understand the products or services you are dealing with if you open a new business. The same applies to a forex trader when learning how each currency they trade in functions.
New traders have this problem of joining the forex market to jump into trading whatsoever appears like it can be traded. Such random trading always makes them lose unnecessarily. Trading well only occurs after you have learned about the market conditions and the specific currencies you have to trade.
The methods mentioned above are some of the best ones you can go about if you want to be self-taught and successful. Learning never stops for both new traders and even extremely successful ones.
Final Thought
Opening your demo account or micro forex account is a great way to make yourself a self-taught trader. Besides, testing using a demo account is much more economically sensible than diving straight away to a live micro forex account. Beginning with a demo account helps you understand basic concepts about how the market works and test out your broker's or trading platform's service.
Therefore, you can acquire forex trading skills by self-taught methods, but you must get your knowledge from reliable sources. Doing everything possible to avoid dubious service providers and brokers whose only mission is to misguide you to lose your money to them should be one of your number one priorities. Be a successful self-taught trader by learning non-stop about forex trading and the forex market.