What is volatility? Forex volatility is the measure of overall price fluctuations over a certain time, how rapidly a market's prices change in the forex market and it is merely the standard deviation of returns. Which Forex Pairs Move the Most? The most volatile forex pairs (forex pairs that move the most) in the last several years are exotic pairs and then GBP cross pairs such as GBPNZD or GBPCAD etc. The least volatile currency pairs are EURCHF, EURUSD, AUDCHF, USDCHF, EURCAD, etc.
But let us start with the explanation…
Let we define volatility and see difference between risk and volatility: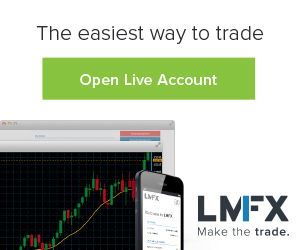 Volatility is not always a bad thing because it can be an opportunity in trading. There is a difference between risk and volatility. Volatility is not as same as a risk because volatility is merely the standard deviation of returns and risk is chance that an outcome or investment's actual gains will differ from an expected outcome or return.
Forex markets are the largest markets when it comes to market share and trade volumes. The daily turnover is a little over $5 trillion; one of the highest in all markets worlds. In Forex markets, currency pairs are quoted and are placed against each other. The currency pairs are dependent on other currency pairs.
While some of the currency pairs have high correlation while some others are comparatively less correlated. This correlation of the currency pairs bifurcates primarily into two types which are Positive and Negative Type Correlation. When a couple of currency pairs move side by side or in tandem, it is a positive correlation, whereas negative correlation takes place when the opposite happens. There is a general trend among traders to avoid making any trade on more volatile currency pairs.
So, which forex pairs generally the most moving?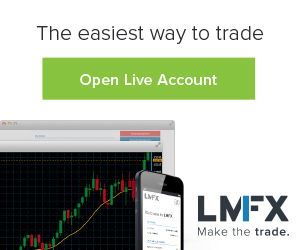 Currency Pairs in Forex – Prominent Types
The major types of these currency pair types are Major, Minor, and Exotic Pairs.
1. Major Pairs
The currency pairs that are the most traded ones globally are termed as the major currency pairs. They are known for their huge liquidity and lowest spreads. Listed below are some of them:
– USD/EUR (US Dollar/Euro)
– USD/CHF (US Dollar/Swiss Franc)
– USD/JPY (US Dollar/Japanese Yen)
– AUD/USD (Australian Dollar/US Dollar)
– CAD/USD (Canadian Dollar/US Dollar)
– GBP/USD (British Pound/US Dollar)
– USD/NZD(US Dollar/New Zealand Dollar)
One thing noticeable about these major pairs is that they have a US dollar occupying one of the sides because the US Dollar undoubtedly is leading currency reserve in the world and about 88% of the forex trade happens in USD.
2. Minor Pairs
These are the currency pairs that do not have USD on one of the sides. The three active minor currency crosses that form the minor currency pairs such as the Yen, the Euro, and UK GBP. Here's the list:
– GBP/EUR (British Pound/Euro)
– EUR/CAD (Euro/Canadian Dollar)
– EUR/CHF (Euro/Swiss Franc)
– GBP/JPY (British Pound/Japanese Yen)
– GBP/CHF (British Pound/Swiss Franc)
– CAD/JPY (Canadian Dollar/Japanese Yen)
– CHF/JPY (Swiss Franc/Japanese Yen)
– GBP/AUD (British Pound/Australian Dollar)
– GBP/CAD (British Pound/Canadian Dollar)
3. Exotic Pairs
This pair comprises of a bigger and stronger currency along with a smaller currency of a developing country. They generally have very high spreads. Here we have listed some exotic pairs:
– EUR/TRY (Euro/Turkish Lira)
– USD/NOK (US Dollar/Norwegian Krone)
– USD/SEK (US Dollar/Swedish Krona)
– USD/DKK (US Dollar/Danish Krone)
– USD/ZAR (US Dollar/South African Rand)
– AUD/MSN (Australian Dollar/Mexican Peso)
– USD/HKD (US Dollar/Hong Kong Dollar)
– NZD/SGD (New Zealand Dollar/Singapore Dollar)
Exotic currency pairs are most volatile and most moving pairs such as USD/SEK, USD/BRL, and USD/DKK.
Cross rates such related to GBP such as GBP/NZD, GBP/AUD, GBP/JPY, and GBP/CAD are the currency pairs with highest volatility too. This cross pairs move for more than 200 points (pips) per day on average.
Below is table – forex Daily volatility in 2019 :

Forex traders have to be careful of deviations in any of the currency pairs in which they are trading and all other currency pairs and correlations for effective risk management.
Positive or negative correlations of currency pairs give the traders an overview and a clear picture of the direction in which they should be trading and what to avoid.
It is in the best interest of the forex trader to focus on a currency pair that has great potential and to avoid choosing highly volatile currency pairs.
Since volatility is a crucial parameter that needs to be measured to understand the market conditions. There are several ways of measuring volatility which can be listed as under.
Measuring Volatility – a few ways of doing it right
This helps in determining a current position. Listed below are the indicators that are used commonly:
1. Tue Average Ranges (ATR) – the best tool
Created by J.W. Wilder, this is widely used in measuring the price changes in currency. This is a widely used indicator in forex.
2. Moving Averages
The four major types of Moving Averages are:
– Simple
– Smoothened
– Linearly Weighted and
– Exponential MA
MA indicator helps us to understand the market trend directions, whether they are trending upward downwards, any possibility of reversals. They also help determine any flat market, if the price neither increases nor decreases.
3. Donchian channels
This is one of the technical indicators that help in the measurement of relative volatility with other financial instruments. This indicator applies to almost all types of financial products, be it equities, futures or currency market for that matter.
Thus, we have covered the three prescribed ways of measuring volatility. Being a part of forex trading you must know about the volatility and the ways and means to measure the price volatility of the currency.
Key factors that affect Volatility
Many factors impact the market and affect its volatility. There are certain things that you must be aware of as a forex trader:
– Volatile currency pairs follow the technical areas for forex trading, like price patterns, resistance levels, support, etc.
– You must stay updated with all the latest forex news and forex pair price and analysis so that you can analyze the market better.
– Any type of release of data can impact the volatility of currency pairs.
– Technical analysis helps the traders with measuring volatility.
Apart from these factors, a forex trader must be aware of what's happening around the world such as massive news events such as Brexit and trade wars that have massive impacts on volatility.
Whenever a trader starts trading, he makes a trade by speculating on a currency to get stronger or even weaker as compared to the other, and if it achieves what the trader speculates or the goal a profit is made.
Now that you know the factors let's look at some major types of currency pairs.

Conclusion
So, in the end, we can conclude that the forex market is full of irregularities and hence it is important to keep a close eye on the market determinants and indicators that measure the volatility. A Forex Trader should hence be well versed with forex currency pairs and should know about what factors make currency pairs volatile and which forex pairs move the most. That will ensure some certainty, stability, and most importantly some peace of mind for you.