When starting in the Forex market, knowing which currency pairs to trade can be confusing. There are so many different combinations! In this article, we will list the most common currency pairs and briefly describe each.
EUR/USD – The Euro and the US Dollar are the world's most commonly traded currencies. This pair is known as the "Euro-dollar" and is one of the most liquid currency pairs.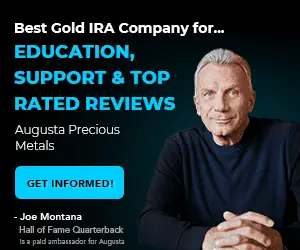 GBP/USD – The British Pound and the US Dollar are also frequently traded together. This pair is known as the "Cable" and is often volatile due to economic news from both countries.
USD/JPY – The US Dollar and the Japanese Yen are another famous pair. The USD/JPY is often called the "Dollar-yen" and is highly sensitive to economic news from Japan.
AUD/USD – The Australian and US Dollars are also frequently traded together. This pair is known as the "Aussie dollar" and is influenced by economic news from Australia and China.

Except for significant forex pairs, how many exactly forex pairs can traders trade?
How many currency pairs are in forex?
There are 154 different currencies from 221 countries based on the United Nations Treasury. In theory, we can create 11781 currency pairs – all forex pairs computed combinations. In the forex industry, traders often trade around 70 forex pairs, and forex brokers offer up to 130 currency pairs.
More than 95% of traders trade 30 major forex pairs from the world's biggest economies. Usually, traders look for volatility and liquidity, stable trends that can help them to make profitable trades.
Most traded Currency Pairs.
There are many currencies in the world. Every country's currency holds a different status, as some are more powerful than others. However, regarding the Forex market, only a few are truly valuable for trading. There are only a few that are actively traded. Currencies must be politically and economically stable; otherwise, they will not be popular trading options on the market. These currencies are in demand and retain their strength in the market.
The United States dollar is one of the strongest and most traded currencies. Forex markets are used for trading two or more currency pairs. All types of trading on the market, whether buying or selling, will always be completed through currency pairs. Some of the top currency pairs include the USD and Euro.
Currency pairs are two currencies that are coupled for forex trading. Both currencies have specific exchange rates. The following pairs are the most commonly traded in the Forex market today.
Any country's currency can trade; however, specific pairs are repeatedly traded. Primary pairs always contain the USD. The following pairs are also widespread trades.
7 Most traded currencies are:
EUR
GBP
CAD
AUD
NZD
CHF
JPY
How many major currency pairs are there?
Most traded currency pairs are:
EURUSD
GBPUSD
USDCAD
USDJPY
AUDUSD
NZDUSD
USDCHF
EURCHF
EURGBP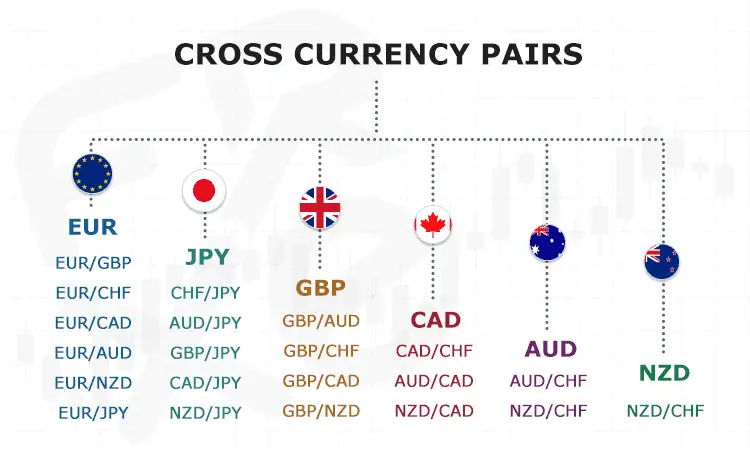 It is crucial to take note of the most common pairs. Cross-currency pairs are pairs that do not trade against the USD. Typically cross-currency pairs use the Euro and Japanese Yen. As stated previously, currencies are always traded in pairs. A total of 27 different pairs are created from only 8 currencies. A total of 18 highly traded pairs represent the majority of all Forex trading. Trading is more accessible and less hectic with a controlled number of options. If hundreds of currency pairs traded consistently, maneuvering the market would be more complicated and intense. These 18 pairs are an excellent way for traders to trade daily effectively.
Why are These Pairs Commonly Traded?
The above-listed pairs are most commonly traded due to their economic and political status. Economically stable, financially stable, and liquid currencies are very likely to be traded. For a currency to rank amongst these, it must be economically and financially sound. As stated previously, any currency pair can be traded on the market; however, only a select few are constantly traded. This makes them more valuable and a more significant asset to trade.
The USD is a widespread currency that is involved in almost every trade. Some regard the USD as a virtual currency. Selling, buying, and trading take place using a currency pair. Trading currency pairs can be complex initially; however, most traders develop their skill set over time. By gaining experience in the market, traders can make more profitable trades in the future.
Currency pairs list:
Financial instrument
AUD/CAD
AUD/CHF
AUD/CZK
AUD/DKK
AUD/HKD
AUD/HUF
AUD/JPY
AUD/MXN
AUD/NOK
AUD/NZD
AUD/PLN
AUD/SEK
AUD/SGD
AUD/USD
AUD/ZAR
CAD/CHF
CAD/CZK
CAD/DKK
CAD/HKD
CAD/HUF
CAD/JPY
CAD/MXN
CAD/NOK
CAD/PLN
CAD/SEK
CAD/SGD
CAD/ZAR
CHF/CZK
CHF/DKK
CHF/HKD
CHF/HUF
CHF/JPY
CHF/MXN
CHF/NOK
CHF/PLN
CHF/SEK
CHF/SGD
CHF/TRY
CHF/ZAR
DKK/CZK
DKK/HKD
DKK/HUF
DKK/MXN
DKK/NOK
DKK/PLN
DKK/SEK
DKK/SGD
DKK/ZAR
EUR/AUD
EUR/CAD
EUR/CHF
EUR/CZK
EUR/DKK
EUR/GBP
EUR/HKD
EUR/HUF
EUR/JPY
EUR/MXN
EUR/NOK
EUR/NZD
EUR/PLN
EUR/SEK
EUR/SGD
EUR/TRY
EUR/USD
EUR/ZAR
GBP/AUD
GBP/CAD
GBP/CHF
GBP/CZK
GBP/DKK
GBP/HKD
GBP/HUF
GBP/JPY
GBP/MXN
GBP/NOK
GBP/NZD
GBP/PLN
GBP/SEK
GBP/SGD
GBP/USD
GBP/ZAR
JPY/CZK
JPY/DKK
JPY/HKD
JPY/HUF
JPY/MXN
JPY/NOK
JPY/PLN
JPY/SEK
JPY/SGD
JPY/ZAR
NOK/CZK
NOK/HKD
NOK/HUF
NOK/MXN
NOK/PLN
NOK/SEK
NOK/SGD
NOK/ZAR
NZD/CAD
NZD/CHF
NZD/CZK
NZD/DKK
NZD/HKD
NZD/HUF
NZD/JPY
NZD/MXN
NZD/NOK
NZD/PLN
NZD/SEK
NZD/SGD
NZD/USD
NZD/ZAR
USD/CAD
USD/CHF
USD/CZK
USD/DKK
USD/HKD
USD/HUF
USD/JPY
USD/MXN
USD/NOK
USD/PLN
USD/SEK
USD/SGD
USD/TRY
USD/ZAR
World currencies list
See the list of all 154 world currencies from 221 countries:
| Country | Currency | Description |
| --- | --- | --- |
| Afghanistan | AFN | Afghanistan Afghani |
| Albania | ALL | Albania Lek(e) |
| Algeria | DZD | Algerian Dinar |
| American Samoa | USD | US Dollar |
| Andorra | EUR | Euro |
| Angola | AOA | Angolan Kwanza |
| Anguilla | XCD | E.C. Dollar |
| Antigua and Barbuda | XCD | E.C. Dollar |
| Argentina | ARS | Argentine Peso |
| Armenia | AMD | Armenian Dram |
| Aruba | AWG | Aruban Guilder |
| Australia | AUD | Australian Dollar |
| Austria | EUR | Euro |
| Azerbaijan | AZN | Azerbaijan Manat |
| Bahamas | BSD | Bahamian Dollar |
| Bahrain | BHD | Bahraini Dinar |
| Bangladesh | BDT | Bangladesh Taka |
| Barbados | BBD | Barbados Dollar |
| Belarus | BYN | Belarusian Ruble |
| Belgium | EUR | Euro |
| Belize | BZD | Belize Dollar |
| Benin | XOF | CFA Franc |
| Bermuda | BMD | Bermuda Dollar |
| Bhutan | BTN | Bhutan Ngultrum |
| Bolivia | BOB | Bolivia Boliviano |
| Bosnia and Herzegovina | BAM | Bosnia and Herzegovina Convertible Mark |
| Botswana | BWP | Botswana Pula |
| Brazil | BRL | Brazilian Real |
| Brunei | BND | Brunei Dollar |
| Bulgaria | BGN | Bulgarian Lev |
| Burkina Faso | XOF | CFA Franc |
| Burundi | BIF | Burundi Franc |
| Cambodia | KHR | Cambodian Riel |
| Cameroon | XAF | CFA Franc |
| Canada | CAD | Canadian Dollar |
| Canary Islands | EUR | Euro |
| Cape Verde | CVE | Cape Verde Escudo |
| Cayman Islands | KYD | Cayman Is. Dollar |
| Central African Republic | XAF | CFA Franc |
| Chad | XAF | CFA Franc |
| Chile | CLP | Chilean Peso |
| China | CNY | Chinese Renminbi |
| Colombia | COP | Colombian Peso |
| Comoros | KMF | Comoros Franc |
| Congo | XAF | CFA Franc |
| Congo, Dem. Rep. | CDF | Congo Franc, Dem. Rep.of |
| Cook Islands | NZD | New Zealand Dollar |
| Costa Rica | CRC | Costa Rica Colon |
| Cote d'Ivoire | XOF | CFA Franc |
| Croatia | HRK | Croatia Kuna |
| Cuba | CUP | Cuban Peso |
| Cyprus | EUR | Euro |
| Czech Republic | CZK | Czech Koruna |
| Denmark | DKK | Danish Krone |
| Djibouti | DJF | Djibouti Francs |
| Dominica | XCD | E.C. Dollar |
| Dominican Republic | DOP | Dominican Peso |
| East Timor | USD | US Dollar |
| Ecuador | USD | US Dollar |
| Egypt | EGP | Egyptian Pound |
| El Salvador | USD | US Dollar |
| Equatorial Guinea | XAF | CFA Franc |
| Eritrea | ERN | Eritrea Nakfa |
| Estonia | EUR | Euro |
| Eswatini, Kingdom of | SZL | Lilangeni |
| Ethiopia | ETB | Ethiopian Birr |
| Fiji | FJD | Fiji Dollar |
| Finland | EUR | Euro |
| France | EUR | Euro |
| French Guiana | EUR | Euro |
| French Polynesia | XPF | CFP Franc |
| Gabon | XAF | CFA Franc |
| Gambia | GMD | Gambian Dalasi |
| Georgia | GEL | Georgian Lari |
| Germany | EUR | Euro |
| Ghana | GHS | Ghana Cedi |
| Greece | EUR | Euro |
| Greenland | DKK | Danish Krone |
| Grenada | XCD | E.C. Dollar |
| Guadeloupe | EUR | Euro |
| Guam | USD | US Dollar |
| Guatemala | GTQ | Guatemala Quetzal(es) |
| Guinea | GNF | Guinean Franc |
| Guinea-Bissau | XOF | CFA Franc |
| Guyana | GYD | Guyana Dollar |
| Haiti | HTG | Haiti Gourde |
| Honduras | HNL | Honduras Lempira |
| Hong Kong | HKD | HongKong Dollar |
| Hungary | HUF | Hungary Forint |
| Iceland | ISK | Iceland Krona |
| India | INR | Indian Rupee |
| Indonesia | IDR | Indonesia Rupiah |
| Iran | IRR | Iranian Rial |
| Iraq | IQD | Iraqi Dinar |
| Ireland | EUR | Euro |
| Israel | ILS | Israel Shekel |
| Italy | EUR | Euro |
| Jamaica | JMD | Jamaican Dollar |
| Japan | JPY | Japanese Yen |
| Jordan | JOD | Jordanian Dinar |
| Kazakhstan | KZT | Kazakhstan Tenge |
| Kenya | KES | Kenyan Shilling |
| Kiribati | AUD | Australian Dollar |
| Korea, D.P.R. of | KPW | Korean Won, North Korea |
| Korea, Republic of | KRW | Korean Won, South Korea |
| Kuwait | KWD | Kuwaiti Dinar |
| Kyrgyzstan | KGS | Kyrgyzstan Som |
| Lao, People's Dem. Rep. | LAK | Laos Kip |
| Latvia | EUR | Euro |
| Lebanon | LBP | Lebanese Pound |
| Lesotho | LSL | Lesotho Loti |
| Liberia | LRD | Liberian Dollar |
| Libyan Arab Jamahiriya | LYD | Libyan Dinar |
| Liechtenstein | CHF | Swiss Franc |
| Lithuania | EUR | Euro |
| Luxembourg | EUR | Euro |
| Macao | MOP | Macao Pataca |
| Madagascar | MGA | Malagasy Ariary, Madagascar |
| Malawi | MWK | Malawi Kwacha |
| Malaysia | MYR | Malaysia Ringgit |
| Maldives | MVR | Maldives Rufiyaa |
| Mali | XOF | CFA Franc |
| Malta | EUR | Euro |
| Marshall Islands | USD | US Dollar |
| Martinique | EUR | Euro |
| Mauritania | MRU | Mauritania Ouguiya |
| Mauritius | MUR | Mauritius Rupee |
| Mexico | MXN | Mexican Peso |
| Micronesia | USD | US Dollar |
| Moldova, Republic of | MDL | Moldovan Leu |
| Monaco | EUR | Euro |
| Mongolia | MNT | Mongolia Tugrik |
| Montenegro | EUR | Euro |
| Montserrat | XCD | E.C. Dollar |
| Morocco | MAD | Morocco Dirham |
| Mozambique | MZN | Mozambique Metical |
| Myanmar | MMK | Myanmar Kyat |
| Namibia | NAD | Namibia Dollar |
| Nauru | AUD | Australian Dollar |
| Nepal | NPR | Nepalese Rupee |
| Netherlands | EUR | Euro |
| Netherlands Antilles | ANG | Netherlands Antilles Guilder |
| New Caledonia | XPF | CFP Franc |
| New Zealand | NZD | New Zealand Dollar |
| Nicaragua | NIO | Nicaragua Cordoba Oro |
| Niger | XOF | CFA Franc |
| Nigeria | NGN | Nigeria Naira |
| Niue | NZD | New Zealand Dollar |
| North Macedonia, Rep. of | MKD | Denar |
| Northern Mariana Islands | USD | US Dollar |
| Norway | NOK | Norwegian Krone |
| Oman | OMR | Oman Rial |
| Pakistan | PKR | Pakistani Rupee |
| Palau, Republic of | USD | US Dollar |
| Panama | PAB | Panama Balboa |
| Papua New Guinea | PGK | Kina |
| Paraguay | PYG | Paraguay Guarani |
| Peru | PEN | Sol |
| Philippines | PHP | Philippine Peso |
| Poland | PLN | Poland Zloty |
| Portugal | EUR | Euro |
| Puerto Rico | USD | US Dollar |
| Qatar | QAR | Qatari Rial |
| Reunion | EUR | Euro |
| Romania | RON | Romanian Leu |
| Russian Federation | RUB | Russian Rouble |
| Rwanda | RWF | Rwanda Franc |
| Saint Helena | SHP | St.Helena Pound |
| Saint Kitts and Nevis | XCD | E.C. Dollar |
| Saint Lucia | XCD | E.C. Dollar |
| Samoa | WST | Samoa Tala |
| San Marino | EUR | Euro |
| Sao Tome and Principe | STN | Sao Tome Principe Dobra |
| Saudi Arabia | SAR | Saudi Riyal |
| Senegal | XOF | CFA Franc |
| Serbia | RSD | Serbian Dinar |
| Seychelles | SCR | Seychelles Rupee |
| Sierra Leone | SLL | Sierra Leone Leone |
| Singapore | SGD | Singapore Dollar |
| Slovakia | EUR | Euro |
| Slovenia | EUR | Euro |
| Solomon Islands | SBD | Solomon Is. Dollar |
| Somalia | SOS | Somali Shilling |
| South Africa | ZAR | South Africa Rand |
| South Sudan | SSP | South Sudanese Pound |
| Spain | EUR | Euro |
| Sri Lanka | LKR | Sri Lanka Rupee |
| St. Vincent and the Grena | XCD | E.C. Dollar |
| Sudan | SDG | Sudanese Pound |
| Suriname | SRD | Surinamese Dollar |
| Sweden | SEK | Swedish Krona |
| Switzerland | CHF | Swiss Franc |
| Syrian Arab Republic | SYP | Syrian Pound |
| Tajikistan | TJS | Tajikistan Somoni |
| Tanzania, United Rep. of | TZS | Tanzania Shilling |
| Thailand | THB | Thai Baht |
| Togo | XOF | CFA Franc |
| Tokelau Islands | NZD | New Zealand Dollar |
| Tonga | TOP | Tonga Pa'anga |
| Trinidad and Tobago | TTD | Trinidad and Tobago Dollar |
| Tunisia | TND | Tunisian Dinar |
| Turkey | TRY | Turkish Lira |
| Turkmenistan | TMT | Turkmenistan Manat |
| Turks and Caicos Island | USD | US Dollar |
| Tuvalu | AUD | Australian Dollar |
| Uganda | UGX | Uganda Shilling |
| Ukraine | UAH | Ukraine Hryvnia |
| United Arab Emirates | AED | United Arab Emirates Dirham |
| United Kingdom | GBP | U.K. Pound |
| United States of America | USD | US Dollar |
| Uruguay | UYU | Uruguay Peso |
| Uzbekistan | UZS | Uzbekistan Sum |
| Vanuatu | VUV | Vanuatu Vatu |
| Venezuela | VES | Bolivar Soberano |
| Viet Nam | VND | Viet Nam Dong |
| Virgin Islands (UK) | USD | US Dollar |
| Virgin Islands (USA) | USD | US Dollar |
| Wallis and Futuna Islands | XPF | CFP Franc |
| Yemen, Republic of | YER | Yemeni Rial |
| Zambia | ZMW | Zambia Kwacha |
| Zimbabwe | ZWL | Zimbabwe RTGS dollar |