Fidelity Investments, commonly referred to simply as "Fidelity," is one of the world's largest and most diversified financial services firms. Established in 1946 by Edward C. Johnson II, the company has its roots in Boston, Massachusetts. It has grown over the decades to provide a wide array of financial products and services, including mutual funds, retirement plans, wealth management, life insurance, and brokerage services.
Fidelity's dedication to research and innovation sets it apart from many of its competitors. The company invests significantly in technology and resources to provide its customers with cutting-edge tools and insights to manage their finances and investments. Fidelity was responsible for trillions of assets under management, underscoring its influential role in the global financial landscape.
The company's commitment to its customers is also evident in its emphasis on education. Fidelity offers numerous resources to help novice and experienced investors understand the financial markets, make informed investment decisions, and plan their futures.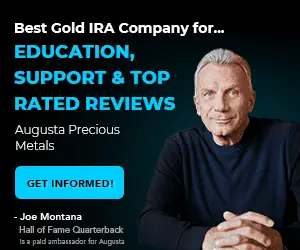 In addition to its vast financial services offerings, Fidelity is known for its commitment to corporate responsibility and philanthropy, often supporting initiatives related to financial literacy, community development, and other worthy causes.
How to Trade Forex on Fidelity?
To trade forex on Fidelity, you need to open Investing and Trading Fidelity Brokerage account and then contact the International Trading team available from Monday to Friday, 5:00 a.m. to 7:00 p.m. ET. Then, they will activate international and currency trading for you. You will be able to trade online 16 currency pairs.
Let's break it down:
Service Offering: Fidelity allows its clients to trade in foreign currencies and international stocks. However, this is not a default service; clients must actively enroll in this feature on Fidelity's website.
Enrollment and Activation:

First, clients must enroll online on Fidelity.com for the international trading feature.
After enrolling, they must contact Fidelity's International Trading team to activate international and currency trading services.

Availability:

The International Trading team is available for consultation or help from 5:00 a.m. to 7:00 p.m. Eastern Time (ET), Monday to Friday.
Once activated, currency trading on Fidelity.com is available around the clock, 24/7. This is useful because the forex market (currency trading) is always open due to the global nature of currency exchange.

Fees:

For international stock trading: The cost of buying or selling international stocks varies depending on the country where the stock is listed or traded.
For currency trading: A fee of 1% per transaction is charged for amounts less than $100,000. If you were to exchange $10,000 worth of one currency for another, you'd pay a $100 fee (1% of $10,000).

More Information & Enrollment: The information seems part of a webpage or a brochure because it references a clickable link ("Click here") where readers can find additional details about currency trading or enroll in the international trading feature.
Fidelity offers its clients specialized international and currency trading features. Interested parties must enroll online, then contact the International Trading team to activate these services. Different fees apply based on the type and scale of trading activity.
Fidelity offers the following instruments:
Stocks:

U.S. stocks (including most listed on the NASDAQ and NYSE)
International stocks (from over 25 countries, with the option to trade in the native currency)

Bonds & CDs:

U.S. Treasury securities
Corporate bonds
Municipal bonds
Brokered CDs
Agency bonds
Zero-coupon bonds

Mutual Funds:

Fidelity and non-Fidelity mutual funds
Both load and no-load funds

Exchange-Traded Funds (ETFs):

U.S. ETFs
International ETFs
Sector-specific ETFs

Options:

Equity options
Index options

Foreign Currency (Forex):

Major currency pairs
Some exotic currency pairs

Precious Metals:
Money Market Funds:

A type of mutual fund that invests in short-term debt instruments.

Fixed Annuities:

A type of insurance product used for retirement purposes.

Sector and Specialty Mutual Funds:

We are focused on specific market sectors like technology, health care, or utilities.
Conclusion
Fidelity may not be ideal for dedicated forex traders due to its limited selection of only 16 currency pairs and relatively high trading commissions. While Fidelity is renowned for its diverse investment offerings, specialized CFD brokerage companies, with their tailored tools and cost structures, are typically more suitable for forex trading pursuits.