Minimum capital required to trade forex profitably
For the new trader, who doesn't have capital, trading can be a huge problem. Pro traders will tell you that without $10 000, people do not need to trade, and without $100 000, traders can not earn money on the market. If an average monthly return for one-month trading (for pro traders) is around 1%-2% (drawdown less than 5%), then new traders need to understand that for-profit they need capital of more than $1K.
Of course, new traders can start trading learning with a live account for $500. But is it enough capital to start?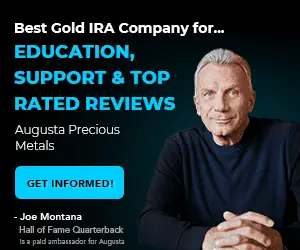 What is the average amount to start forex trading?
In forex trading, the average starting capital is $5000, and in stock, the average starting capital is $100 000.  The stock trading minimum starting capital is $25000 in the US.
What is the minimum amount to start forex trading?

The minimum amount to start forex trading is usually $100. Many brokers do not have the minimum amount, but traders usually start trading, paying $500 the first deposit. However,  the minimum amount to invest in forex to have a drawdown of less than 15%, and the maximum portfolio risk of 1% is around: $5000.
Forex trading minimum investment, in theory, can be $1 ( a lot of brokers do not have minimum trading investment), but traders should not start trading without at least $500.
In this text, I will try to give my personal opinion about minimum capital.
Risk management
Day traders shouldn't risk more than 1% of the amount in their forex account for a single trade. However, the trader should be flexible. Even some most reputed traders may make losses continuously. Hence, if each trade risk is less, a losing streak will not reduce the capital significantly. The difference between the entry price for the trade and the stop-loss price, multiplied by the pip value and size of the position, is the risk for a particular trade.
Before we start, I want to repeat something that I repeat often. Risk around 1% of capital is important because huge drawdowns and capital loss are hard to recover. See Table below :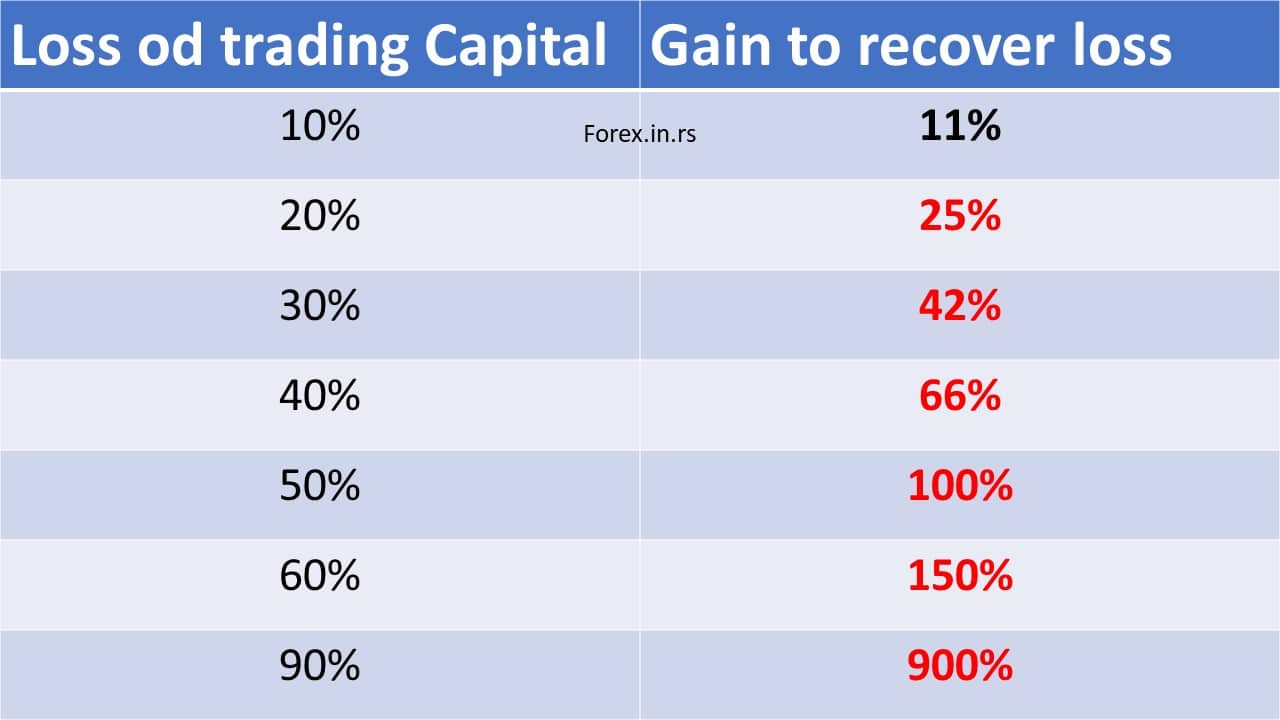 If we have 1% portfolio risk per time in the future, we could have a 10% to 15% drawdown. That loss we need to recover, and on the other side, we need to decrease our position. With a huge loss, it is impossible to stay profitable.
Trading lots and pip value
For a majority of currency pairs, the pip value is 0.0001 or one-hundredth of a percent. The major exception is a currency pair having the Japanese yen as the second currency, the quote currency, with a pip value of 0.01. The forex market movements are defined in terms of pips. For trading in forex pairs, usually standard, mini, micro, or nano lots are considered, with 100,000, 10,000, 1000, or 1 unit of currency. The pip value per lot is fixed if the USD is the second currency in the traded currency pair. The pip value will vary based on the currency pair and price, so knowing the pip value will determine the risk and position size.
Stop Loss orders
When trading in forex, it is important to specify a stop-loss to reduce the trader's loss if the base currency value moves in a direction opposite the trader has bet. For example, if the trader expects the currency price to increase, he will specify a stop loss of 10 pips below the current price and a similar increase for stop-loss if he is betting on a decrease in the price.
Minimum capital required to start day trading forex
If a trader has only $100 or a similar amount in his forex account, he has very little flexibility while trading. Since the risks are only a small amount for each trade, he also makes a small profit. Hence to make more profit and make a reasonable amount while trading, more capital is required. Increasing the amount for trading to $500 increases the flexibility of the trader. However, most day traders can make a profit of only $5 – $15 daily with this amount regularly. When the initial investment amount is increased to $5000, the trader can purchase mini lots and micro-lots since the risk he can tolerate increases to $50 on each trade. Thus, traders can profit from $50-$150 daily based on their forex strategy.
How Much Money Do I Need to Day Trade Forex?
For many day traders, the foreign exchange (forex) market is the most accessible of the different financial markets since the initial investment amount is meager. Usually, the investment required is $100, though in some cases, the initial amount is $50. While no minimum asset amount is required for day trading in forex, for the stock market day trading, the securities and exchange commission (SEC) has made it mandatory for traders to have assets of at least $25,000. Therefore, though the minimum amount required is low, the profit will also be less. Hence many traders wish to find out the Minimum capital to trade forex to make a reasonable profit.
Forex 5000 – Would invest $5000 into my first forex account be enough?
Ok, for stocks minimum capital is $25000. So how much money do you need to trade forex?
If the average daily true range ATR is around 100 pips, day traders can risk a maximum of 50 pips. Let us assume that we trade EURUSD. Because risk is $50 (1%), then $5000 should be minimum capital.
How much do you need to start trading stocks? To trade stocks, the minimum investment is $25000 because it is the minimum capital for all major stockbrokers and SEC recommendations.
Conclusion
Based on the above analysis, a forex trader's profit will vary depending on his investment. The larger the initial amount invested, the greater the flexibility and profit which the trader can make. In my opinion, the bare minimum for forex trading is $5000. With that capital, new traders can feel comfortable during the trading. Of course, they need to trade using micro-lots because of small capital. To feel relaxed during the huge drawdowns, traders need to have much bigger capital (maybe twice) for longer-term investing.