Are brokers prone to trading in opposition to clients?
My question is easy: Do forex brokers trade against you?
Forex brokers, in some cases, act as market makers and "trade against clients" or, better say, bet on clients' loss. That doesn't mean that if clients earn a million dollars that they will not pay you earnings. Regulated brokers will always pay earnings to clients, so clients do not need to worry. Traders do not need to think about that; it is the broker's risk. Of course, if traders trade with a large amount of money, brokers never act as market makers in practice.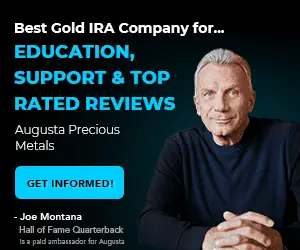 If a client deposits $100, brokers know that there is a high probability that the client loses $100 in trading.
The plain fact is that most brokers tend to trade by holding opposing positions to potential clients. The exact mechanism of this process varies significantly from one broker to another. To put things into perspective, we can classify brokers into two broad categories: X and Y book brokers.
• X type brokers typically achieve this by investing in the other spectrum of trade. However, this carries the risk of being left in the neutral scale on the market; therefore, they may be let off because they offset trade balance. This means that they do not intend to go against their clients in spirit.
• X type brokers tend to pinpoint certain client positions to offset. Since this takes place by changing the direction of the market dynamics, it has more of a materialistic influence, so to say.
Both X type and Y type brokers can run into significant dilemmas if the offset above causes a liquidity risk. It is best to avoid beating about the bush in this regard and have an open discussion with your broker about such policies.
In other cases related to Forex brokers, it is important to identify the kind of trade system you are likely working with. This goes a long way in helping you understand the trade-offs of working with a certain broker and whether they are more or less likely to trade against you.
No Dealing Desks or No Dealing Desk?
The Shortcomings of Working With Dealing Desk (DD) Brokers
Dealing with desk brokers trade against clients by setting up bids and prices bound to attract traders. They work on the principle of buying and selling at low and high rates, respectively, or in other words, by reaping the advantages of the fixed spread for the bid vs. the quoted price.
On the other hand, non-dealing brokers work on a slightly different principle; however, they too trade against clients by working with liquidity providers to stay up to par with traders who offer variable spreads. Moreover, they are prone to offering low spreads. However, fixed or variable speeds can be considered advantageous or disadvantageous in both cases, depending on different situations.
The Dynamics of No Dealing Desks (NDD)
A serious dilemma accompanying dealing desk brokers might be that DD brokers are likely to be betting against you, creating a dire situation of clashing interests. This can create a lull in your working relationship, with some brokers actively harming their clients' interests. It is best to stay attentive and keep an eye out for any funny business.
Additionally, there are delays during order fulfillment because a larger shipment can increase the likelihood of human error and lead to significant losses.
On the contrary, a non-dealing desk mechanism can readily use liquidity providers to link orders with traders. Since this system is digitized, there is a low probability of delays. This isn't to say that all dealing desk brokers can't be trusted; however, with increasing cases of dealing desk scams, perhaps it is time to move on to a more automated system to avoid such instances.
Comparison
Getting your hands on the right Forex broker is the first step to succeeding as a Forex trader. There are different categories of Forex brokers that you can choose from. However, two main classifications can be made—namely, Non-Dealing Dest Operations and Dealing with Dest Operations. The following sections contain detailed information on both these types so that you can make an informed decision about which one to choose.
Structures of Price Flow for NDD Brokers
Typically, NDD brokers use rates of fellow FX participants. These including stores with a financial prospect, commercial or national banks, and even other trades to quote a suitable bid. These liquidity providers then send over their suggestions, and the bids are updated accordingly. Simply put, NDD brokers accumulate the consensus of prices to put out an appropriate bid to potential clients, with liquidity providers as competitors.
Alternatively, the whole process can be automated, where the brokers are simply the middle man between the liquidity providers and clients. This allows for a more widespread approach to different sources for liquidity quotes and allows for easier handling of client orders.
Structures of Price Flow for Dealing Desk Brokers
Dealing desk brokers typically do not set the bids for clients' orders to match the prices quoted by liquidity providers. This puts them in a position where they are the direct competitors of their very clients. This does not necessarily mean that dealing desk brokers cannot approach liquidity providers. However, it is to say that the bulk of this depends on the direction of trade, size as well as the market dynamic.
If at a certain position in the market, the dealing best broker records match up with those of the liquidity providers, then a suitable price can be set. If the marketplace may be in turmoil and reach a crossroad, the brokers can opt to close off the account at the top bid presented by any of the liquidity providers.
Dealing desk brokers can also overhaul their system completely and introduce an automated system. This makes it significantly easier to execute bids and client orders, all while enclosed in a secure electronic system. This does not guarantee that brokers may access the prices quoted by liquidity providers through this electronic interface because some factors still depend heavily on the broker. For instance, the decision to enter their current position in their official records could also play a role in determining how they function.
Once dealing desk brokers have their hands on a certain position, typically comprises one full lot, it is up to them to determine whether it is more suitable to close on that position or keep the bid open. They can often decide to secure the account against a given quoted price by the liquidity provider.
A majority of liquidity providers tend to quote FX rates about interbank markets and do not show interest in trading for any less than 100,000 or anything over that. Therefore, dealing desk brokers who are offering liquidity to traders are bound to assume the opposite side of their client's order if they are lesser until they are at some point where it is appropriate for them to execute an order in collaboration with a liquidity provider.
Notable Features of Non-Dealing Desk Brokers
One of the most significant features of NDD brokers is that they tend to present some of the highest bids and quoted prices from the market. This is because they can access several liquidity providers and can provide clients with top-notch market rates for some fee.
For most brokers in this field, commissions make up the bulk of their income and profits because they do not occupy positions in the market for themselves. Similarly, the asking price or bids tend to be variable because there are several quoted prices from numerous market sources. This may cause the spread to become significantly widespread or even become very small, depending on the timeframe.
Similarly, in the non-dealing desk environment, there needs to be separate recognition between automated and non-automated systems such as Electronic Communications Network (ECN) and Straight Through Processing (STP) because even though both systems work well in bringing out the most premium bids, there are some differences. For instance, an ECN has more access to optimal quoted prices as compared to an STP system. Additionally, an ECN can also provide smaller spreads. This benefits these brokers because they can charge a generous commission for quoted some of the best prices on the market for their customers.
Also, since the advent of these fast-paced systems, it is not common for non-dealing desk brokers to quote prices again once a client has given the go-ahead to execute a certain order. This is because these brokers are not holding any positions for themselves. Therefore, most of these trades take place at the set standard asking price. However, it is important to consider that this mightn't be entirely true if the market is in turmoil due to some international market changes or stock exchange changes.
If a broker is offering execution of orders through non-dealing desks, then that means that they are most probably getting their bids from some well-reputed top tiers financial stores or banks. Since the STP and ECN systems are relatively broad and we do not understand their full implications, some brokers can take advantage of this and lure in clients by quoting certain offers and services that they cannot provide fully.
According to the classic description, ECN systems translate to a certain broker linking a particular client's order to a wide network of numerous prices from several other traders. This claim may well be true; however, to know for sure, it is important to find out how many liquidity providers or top tiers banks the brokers are associated with.
Typically, top tier banks don't provide liquidity with tighter spreads for their bids and quoted prices. The bulk of financial institutions tend to only offer tight rates for smaller spreads that tend to amount to multiples of lots of 100,000 or higher each.
This ensures that such brokers with authentic links to liquidity providers cannot quote lowly priced rates for opening bids. You can easily spot a DD broker in this regard by determining if the size of the offered account is tiny compared to a bid of a sizable account, perhaps one that can even be valued at several thousand.
More often than not, brokers without non-dealing desk tend to present financial records with sizable opening bids ranging from 10,000 to as high as 25,000. The ratio of such leveraging is typically measured and controlled strictly. Such accounts are essential to ensure that the brokers only offer these large, bare minimum amounts for trades.
The majority of these brokers are connected to liquidity providers that are available around the clock on weekdays. This is because they typically have successful trade offices in big international stock markets such as Tokyo, New York, and London.
Notable Features of Accounts Run by Dealing Desk (DD) Brokers
Unlike non-dealing desk brokers, DD brokers tend to place the bulk of their offers on a micro or mini lots. This service is usually not available with NDD brokers. Since DD brokers have linkages with liquidity providers, they require the commission to pass on quoted prices from liquidity providers to clients. This, in turn, means that they have to quote marked-up rates to increase this said commission.
This markup only sells if a client's order is big enough to be executed in collaboration with the quoted price suggested by the liquidity provider. Creating a link between the trade orders helps them earn small profits on a consistently large profit margin and bulk trade. Apart from that, another factor that might account for such brokers' income is the ask spread's quality.
One more figure of earnings for a broker is the spread between bids vs. asking price. While trading for smaller accounts, the prices quoted by liquidity providers are sometimes not suitable for brokers since they tend to prefer minimum bids such as those of 100,000. Therefore, in such a case, a broker may decide to maintain a standard arrangement for official records.
On the other hand, they could also bid one of their clients against another to benefit from the spread among their respective bids and asking prices. Moreover, to encourage mutual communication within the market, some brokers may also make room for bigger patrons to request direct orders to their desks. This offers a more personalized experience and may make it easier to sort out potential queries and issues.
Advantages and Disadvantages of Non-Dealing Desk (NDD) Brokers and Dealing Desk (DD) Brokers
Brokers that work on a non-dealing desk mechanism probably take the cake when it comes to smaller spreads between asking prices and bids. This is because they can rely on the ECN system and their links with top tiers and similar liquidity providers to offer clients the best possible prices. This spread may vary as liquidity providers quote different prices, but it does not cost an additional commission.
There is still some disagreement regarding the opposing interests that clients may have to deal with having a DD broker. However, it is not necessary that either party, i.e., the client or the broker has to lose money while the other is getting profits. This is because the broker can link a client's order to a suitable order from another client.
The comparison between a DD and NDD provides widespread access to the best bid spreads that can reach as less as 2% or as high as 5%. Some moral conflicts are surrounding the use of dealing desks. However, this is still several advantages to using a dealing desk system. The Forex market seems to be the most regularly overlooked part of the stock market. So much so that it is considered to be the most primarily unregulated sector of the international financial and stock.
The reality of the situation is that this does not seem like it will probably change shortly. However, it is also a known fact that even the most highly controlled stock exchanges most commonly regulate financial market places.
This further allows for more detailed oversight, supervision, and auditing. It is important to address a need for more investors to be involved in the stocks/bonds sector to stay sheltered. This is because these particular tools are regarded as highly potent factors to protect and preserve national institutions, such as the institution for retirees, provision of pension finances, and similar investors similar to those above.
Therefore, we have observed a certain set of values and changing mindsets about these particular markets. It is still true that there are a lot of misconceptions and confusion surrounding these types of brokers and the trading sector in general. However, the best course of action is to stay informed and avoid forming opinions based on previous biases.
Even though one type of trade or broker might seem better off the bat, it is important to keep an open mind and understand your own trading needs before deciding because certain brokers are better suited to certain trading accounts. Therefore, it is best to keep an eye out for any changes in the coming years.
So, in the end, when we talk about do Forex brokers really trade against their clients – we need to know to recognize Non-Dealing Desk (NDD) Brokers from Dealing Desk (DD) Brokers!