MT4 leverage is a simple ratio the broker provides and represents borrowed funds, allowing a trader to take on a more significant position. Leverage helps a trader increase exposure. 100:1 leverage allows a trader to control up to 100 USD for every dollar in account equity.
When trading forex through the MetaTrader 4 (MT4) platform, leverage is an essential factor. The leverage settings in your account can affect the size of trades and your potential returns, so it is crucial to understand how to change the leverage settings before you start trading.
This article will analyze steps to increase leverage on mt4 and decrease leverage on mt4 for different brokers.
How to Change Leverage on MT4?
To change leverage on the MT4 platform, go to the Accounts section of your Secure Area profile on your broker website. You must log in to the user platform (members area) and manually change the account leverage value in the accounts section. Some forex brokers offer permanent leverage for their accounts, but most provide the possibility for change leverage.
The amount of leverage best suited for you depends on risk tolerance, trading strategy, and experience level. Generally speaking, experienced traders should choose higher leverage levels, while beginner traders should opt for lower levels until they gain more experience in trading forex on the MT4 platform. However, it is essential to note that higher leverage levels may increase profits and carry higher risks. Therefore, you must carefully consider all pros and cons before choosing the most suitable level of leverage for you.
To change the amount of leveraged available in your account, go to the Accounts section under My Profile on your broker's website (or Secure Area). Log into the user platform (members area), then manually change the leveraged account value in the accounts tab accordingly. While some brokers provide endless leveraged amounts for their accounts, others offer customization options where you can change them according to your needs and preferences.
Example 1: How to change leverage on the HFM forex broker website?
As you know, HFM is one of the most famous forex brokers, offering even zero-spread accounts for day traders.
If you want to change leverage in the Hotforex account, you need the first step to log in: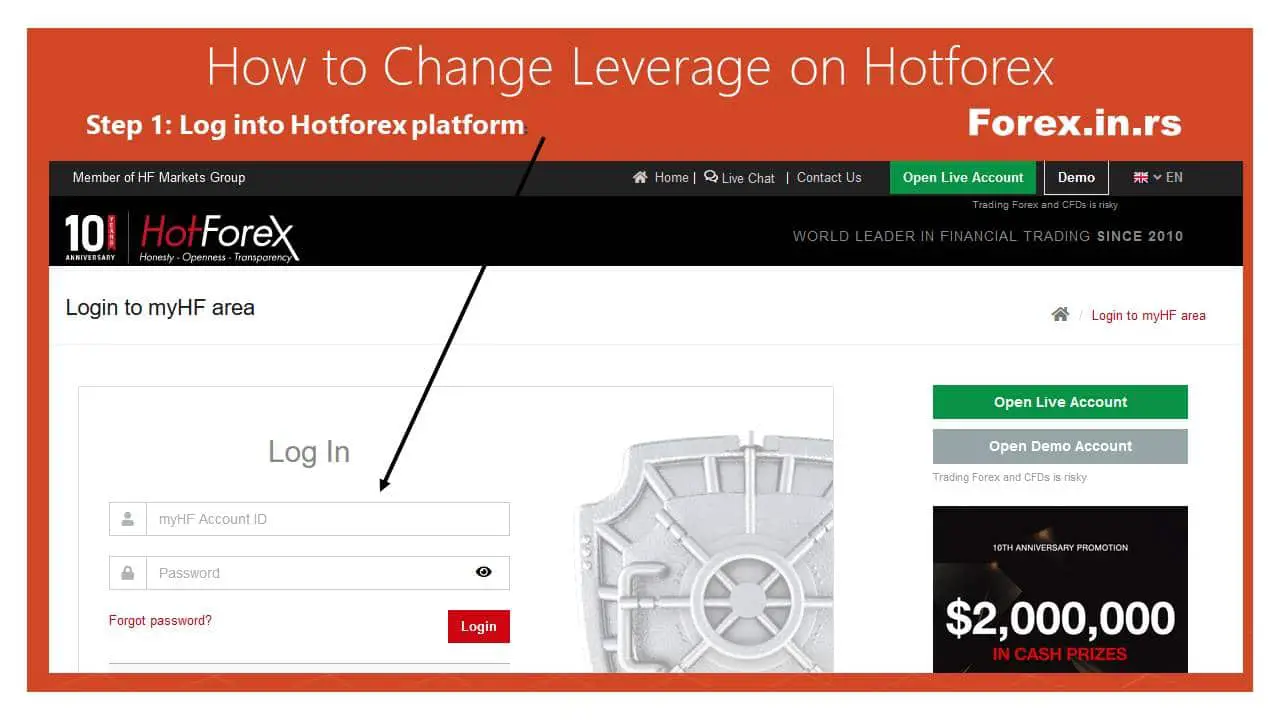 Then you need to go into the account section and choose the option to change leverage: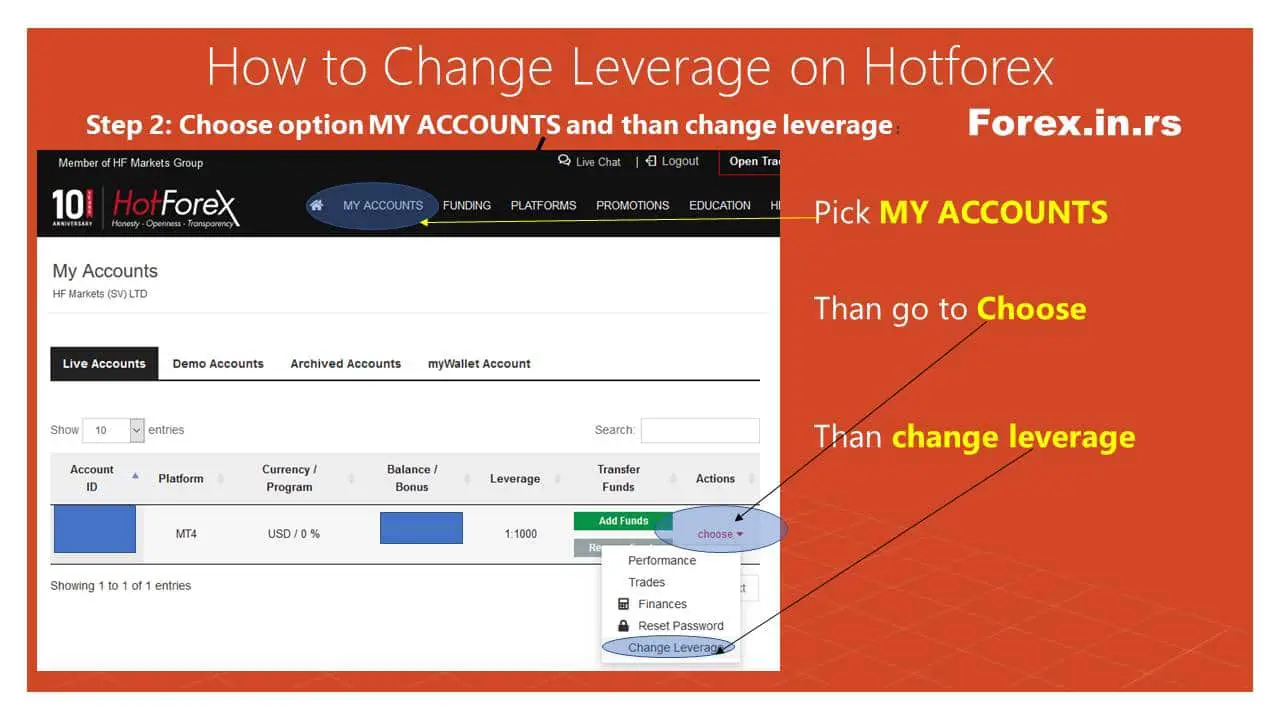 In the last step, you will see the drop-down menu where you can choose new leverage: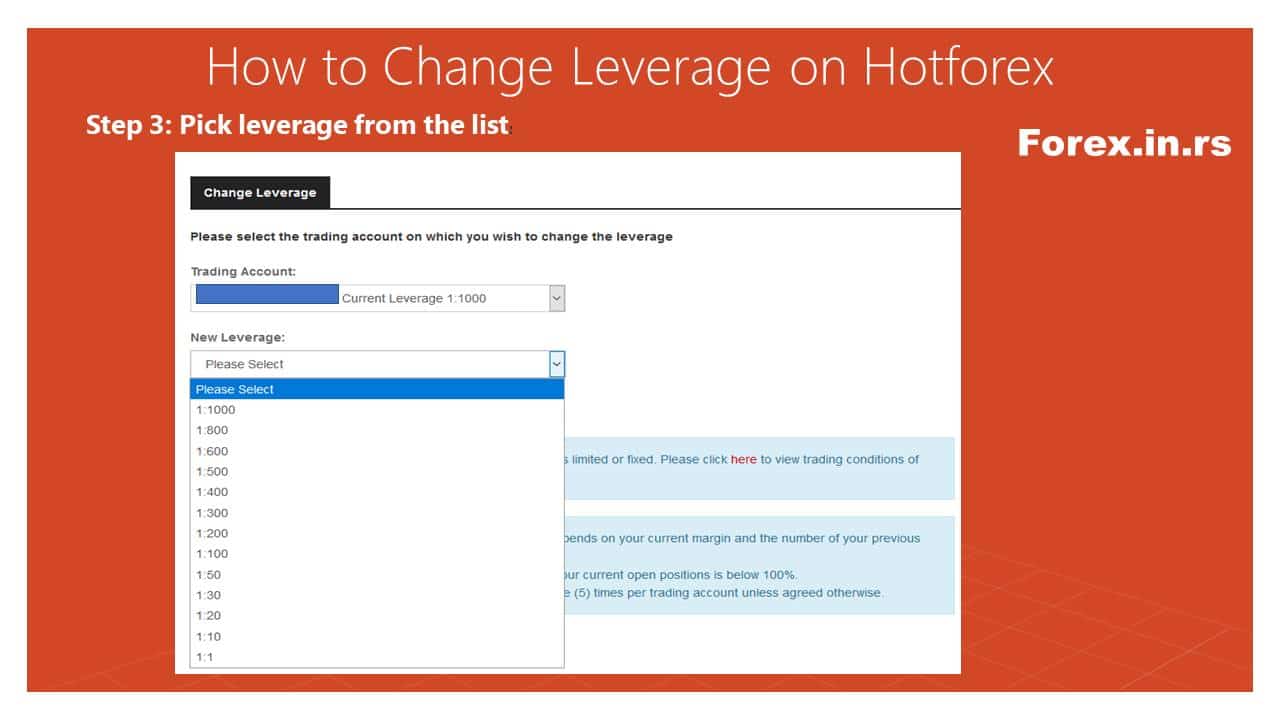 Just choose your preferred leverage and save your option. You can increase your leverage up to 1:1000.
Example 2: How to change leverage on XM?
In the first step user needs to log in: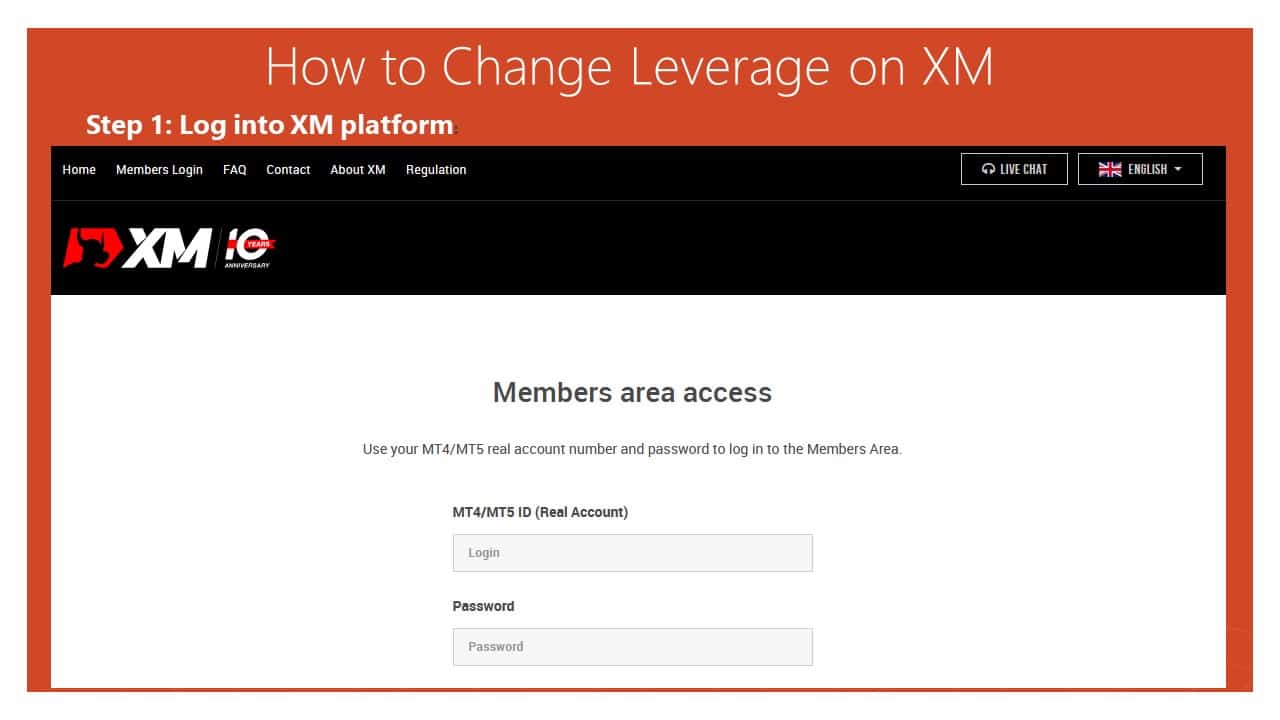 After that, in the account section, choose the option "change leverage":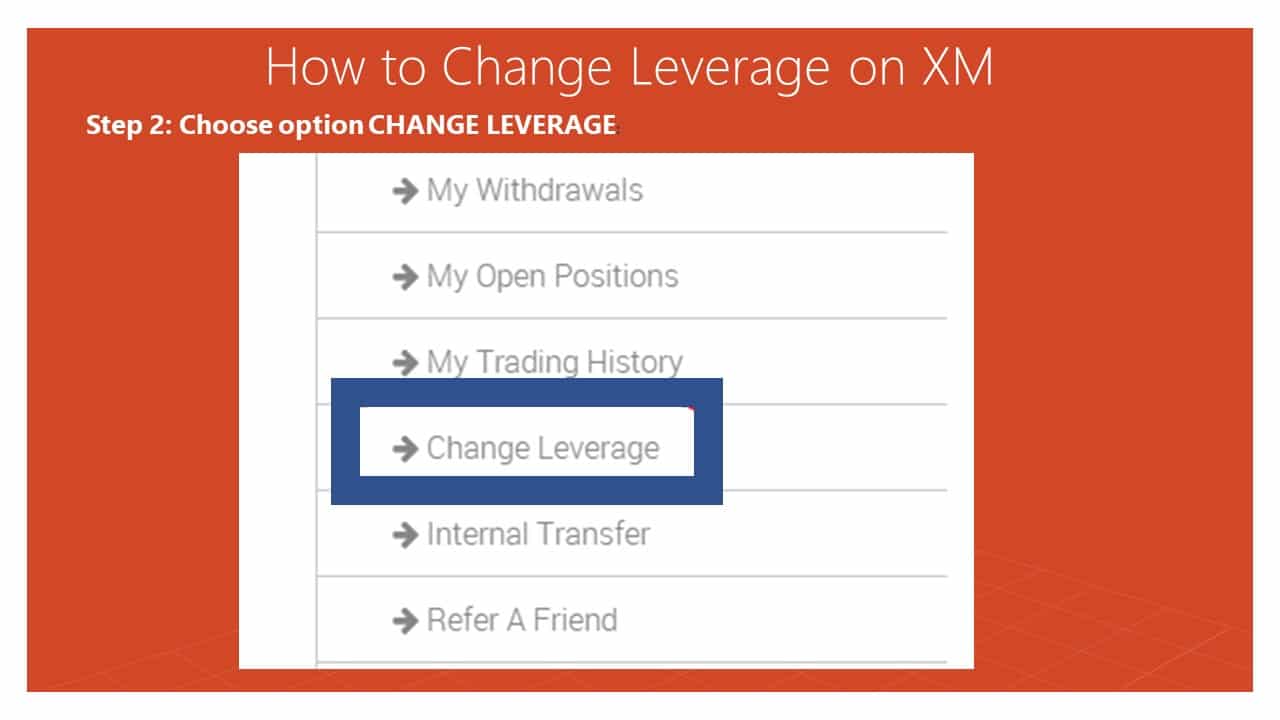 In the end, select the leverage value from the list: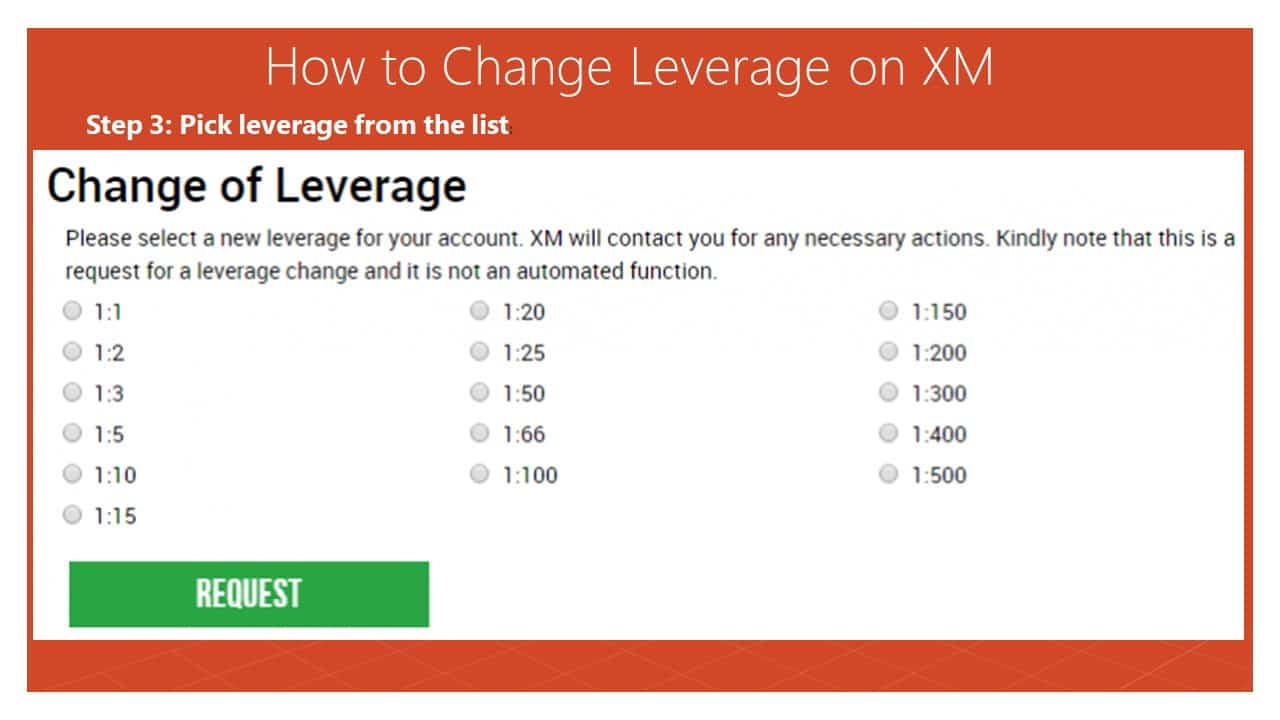 Example 3: How to change leverage on Fxpro?
In the first step, you need to log in Fxpro account: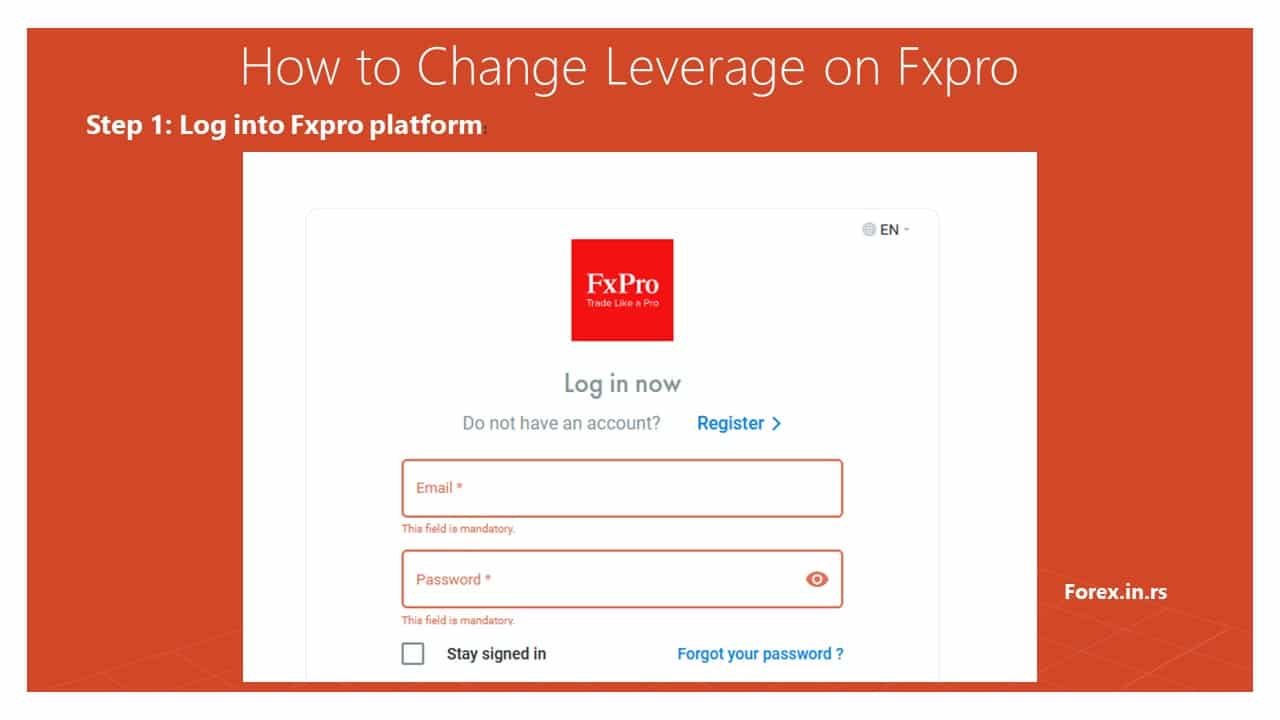 Then go to the Account section and use a pencil to change leverage: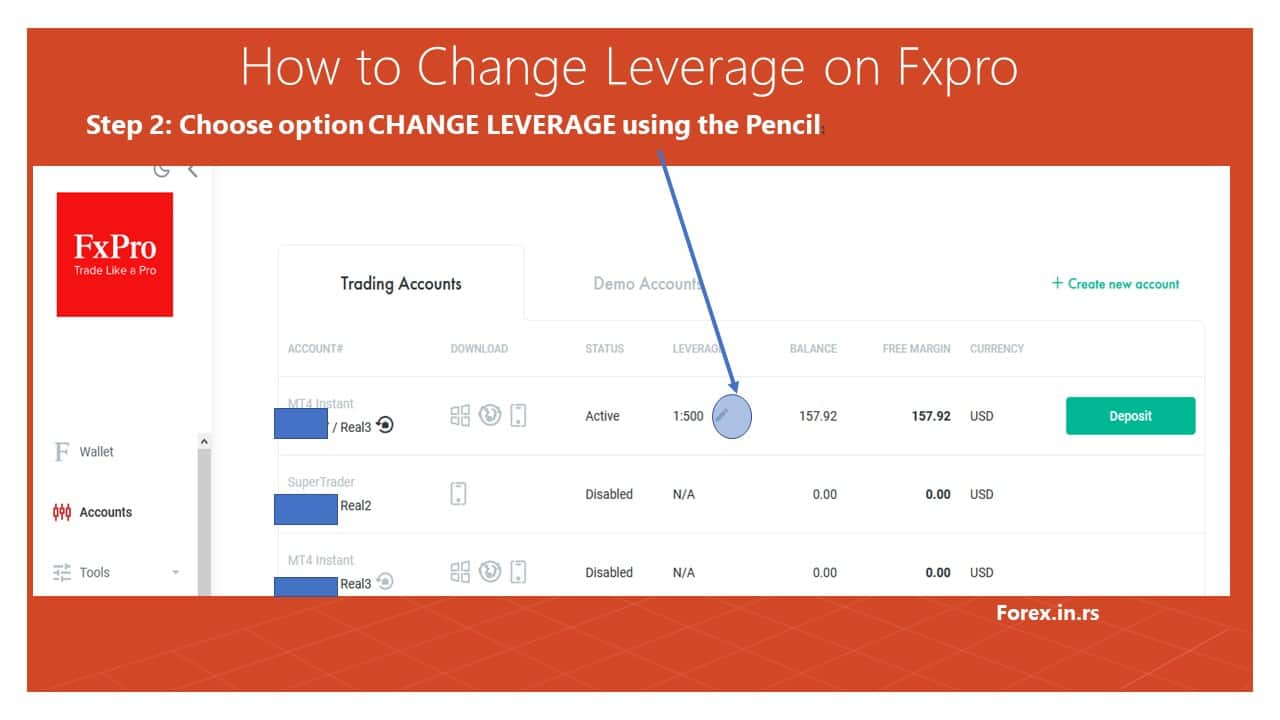 Then you will see a drop-down list to change leverage: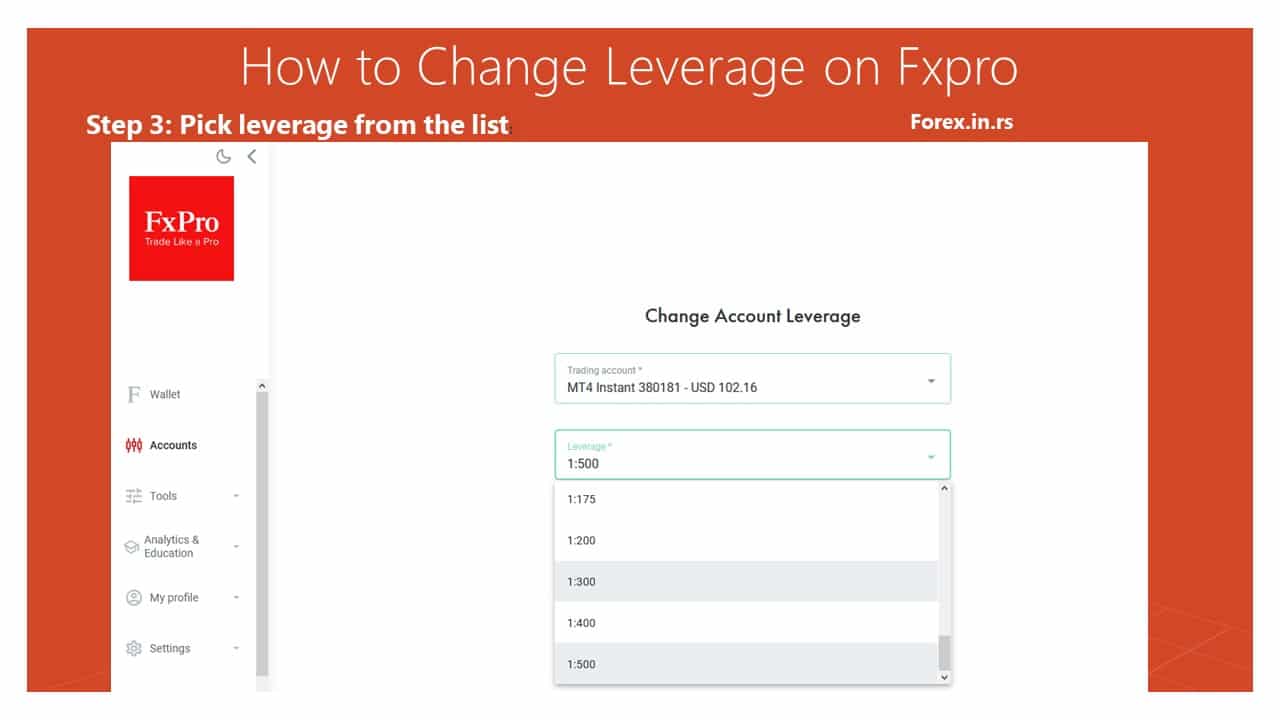 VISIT FXPRO